University of Missouri-St. Louis Tritons 2019-20 year in review
History will remember the 2019-20 college sports seasons for the games that weren't played as conferences at every level, including the Great Lakes Valley Conference, suspended national tournaments and canceled their spring schedules because of the COVID-19 pandemic. But student-athletes at the University of Missouri–St. Louis still accomplished plenty on the court and in the classroom before the games came to an end. Here's a look back at some of the highlights from the 2019-20 academic year: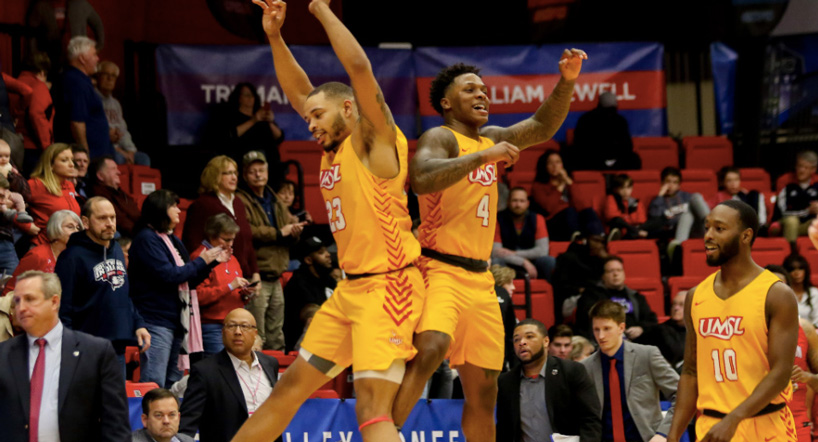 Steve Webb, Yaakema Rose Jr. and the rest of their UMSL teammates had a lot to celebrate during the 2019-20 season as they set a school record for victories (27), won a share of the GLVC regular-season title, reached the finals of the GLVC Tournament for the first time and secured the program's first NCAA Division II Tournament berth since 1988. The Tritons were set to board their bus to Indianapolis to tip off tournament play when they learned the tournament had been called off. But they still made their mark. Coach Bob Sundvold was named the GLVC Coach of the Year. Rose and Jose Grubbs were both named to the All-GLVC first team. Webb was chosen the league's defensive player of the year.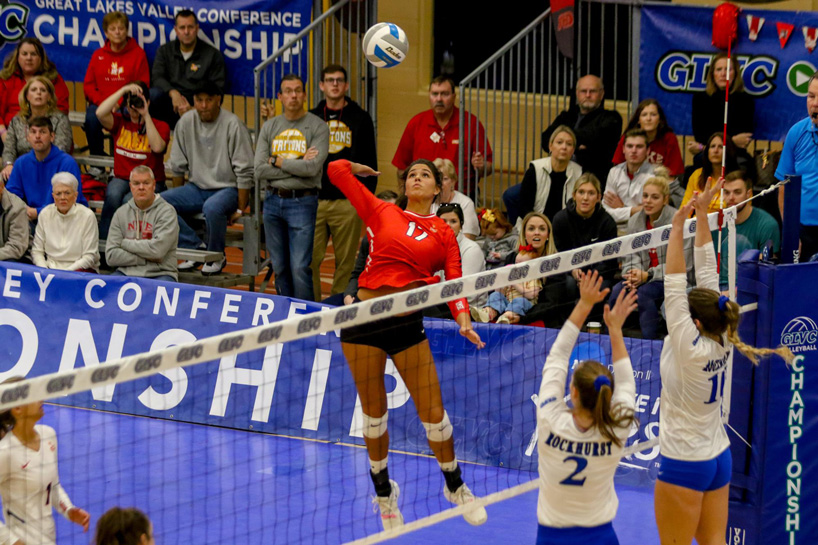 Outside hitter Selena Nolte became UMSL's all-time leader in kills last fall while leading the Tritons to a 29-5 record that included a run to the GLVC Tournament final and a berth in the NCAA Division II Tournament. Nolte had plenty of help along the way, including from sophomore outside hitter Charlotte Richards and sophomore libero Megan Woll – who, like Nolte, both earned All-American recognition – and classmate Kylie Rudsinski, who ended her Tritons third in kills (1,243) and ninth in total blocks (295).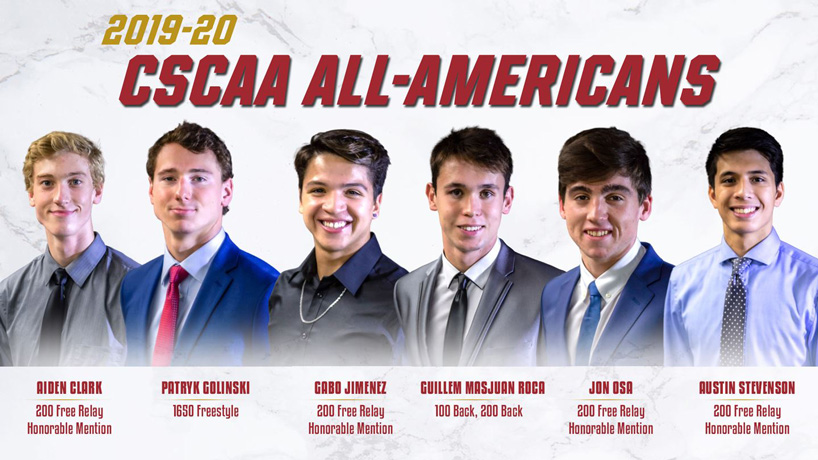 The NCAA Division II Men's Swimming and Diving Championships were canceled midway through the second day of competition, prompting the College Swimming and Diving Coaches Association of America Board to adjust its All-America selection criteria. The 200-yard freestyle relay team of sophomore Aiden Clark, senior Gabo Jimenez, freshman Jon Osa and sophomore Austin Stevenson earned honorable mention All-America plaudits after swimming to a 14th-place finish in the preliminary heats before the cancellation. Senior Patryk Golinski and freshman Guillem Masjuan Roca received All-American honors for qualifying for the NCAA championships in the 1650-yard freestyle and 100- and 200-yard backstrokes, respectively, even though those events weren't contested in March.
Senior golfer Emma Thorngren was selected a Women's Golf Coaches Association first-team All-American after ranking seventh in the NCAA Division II Golfstat Player Rankings in an abbreviated season. Thorngren, a native of Vreta Kloster, Sweden, posted a single-season program record 72.84 scoring average, winning three tournaments and finishing no lower than eighth in seven events with five top-five finishes. She set a program-record when she carded a round of 65 at the DBU Women's Classic last fall. Thorngren, an honorable mention All-American selection as a freshman and sophomore, has said she will return to UMSL next year after the NCAA granted spring sports student-athletes the opportunity to do so following the cancellation of this season by the COVID-19 pandemic.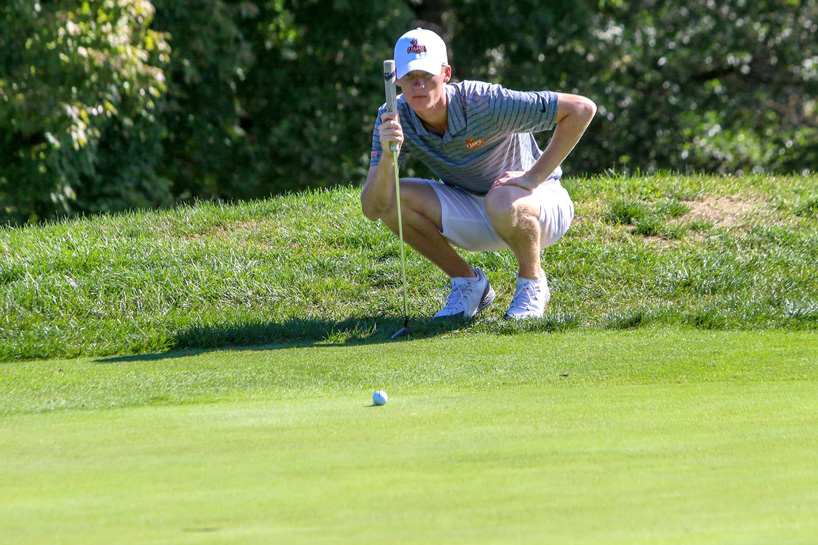 Joel Sylven became the third golfer in program history to earn multiple All-America honors when he was named an honorable mention selection to Golf Coaches Association of America Division II All-America team. Sylven paced the Tritons with a 73.26 scoring average and recorded top-10 finishes in five of seven tournaments, including three in the top five. He shot a season-low 67 at the DII National Preview, and he'll enter next season as the program's career scoring average leader at 72.36.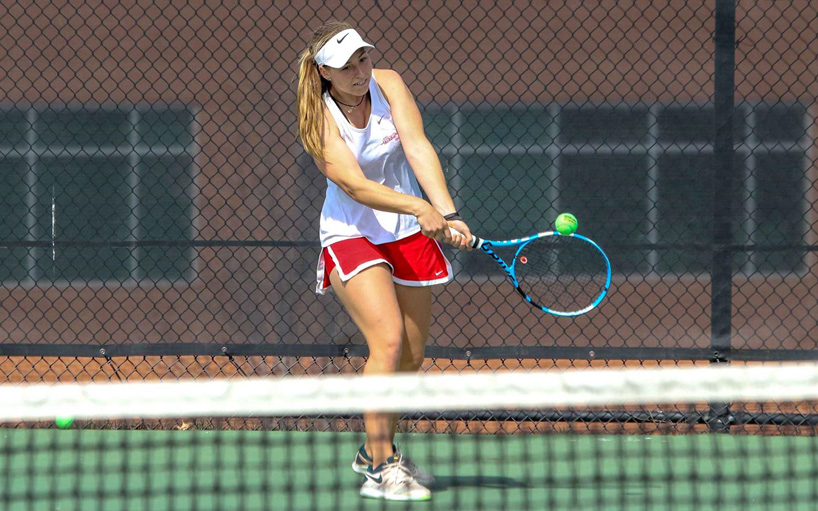 Marina Prediger, a native of Porto Alegre, Brazil, had her college career come to an abrupt end this spring but not before she became the winningest singles player in Tritons history. Prediger picked up her 80th career singles win with a 6-2, 6-3 win on March 11 in a No. 1 singles match against Michigan Tech's Ivona Gorgioski which improved Prediger's record to 80-17 all-time.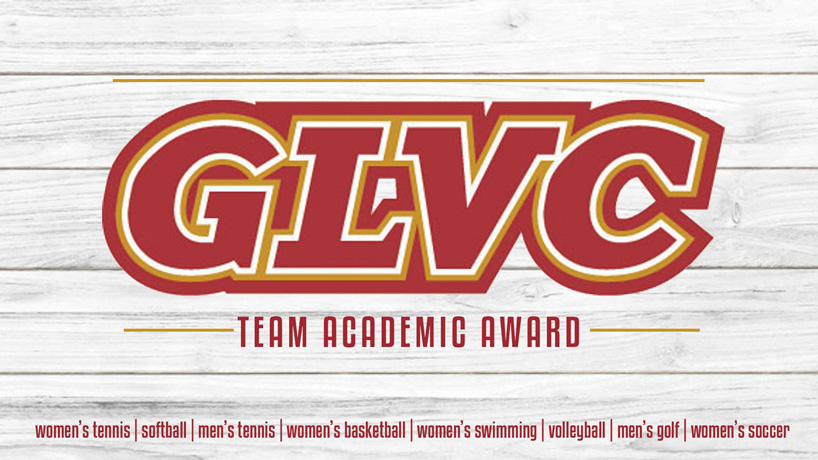 Eight UMSL teams were recipients of the 2019-20 GEICO Team Academic All-GLVC Awards. The honor recognizes each team from member institutions that have maintained a 3.30 grade point average for the academic year. Women's tennis (3.88), softball (3.73), men's tennis (3.71), women's basketball (3.70), women's swimming (3.66), volleyball (3.59), men's golf (3.51) and women's soccer (3.48) were all among the league-record 207 teams honored. The women's tennis team posted the league's overall third highest GPA. Individually, UMSL saw a record144 student-athletes recognized with Academic All-GLVC distinction for the 2019-20 year. Of those 72 were repeat recipients, including four-time honorees Aga Blocka (women's swimming), Ben-Hur Kasprzak (men's tennis), Sarah Lyon (women's soccer), Selena Nolte (volleyball), Marina Prediger (women's tennis), Kylie Rudsinski (volleyball), Laura Szorenyi (women's basketball) and Amanda Vollmer (volleyball).

Short URL: https://blogs.umsl.edu/news/?p=85597