Media Coverage: October 2020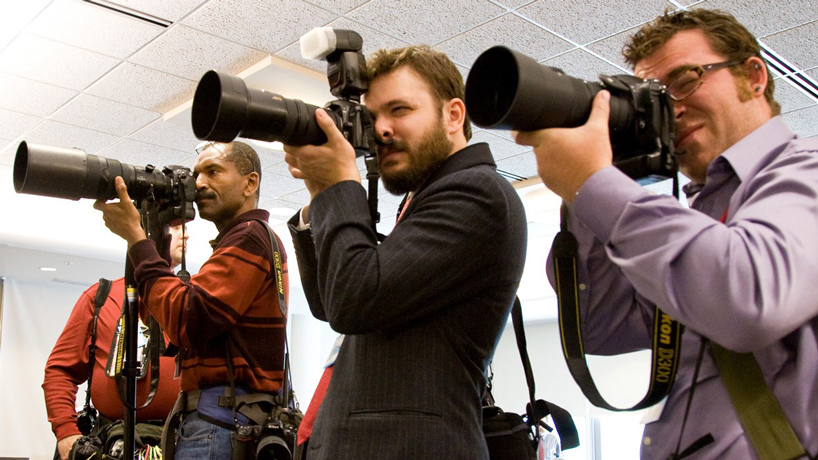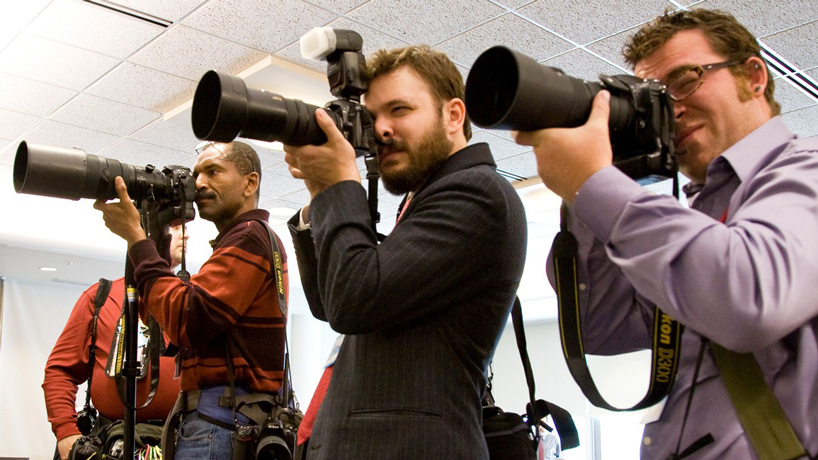 The University of Missouri–St. Louis makes a significant impact on the St. Louis area. Stories about the university, its scholars and their expertise are often covered by local and national news media.
Media Coverage highlights some of the top stories but does not serve as a comprehensive listing. Notice a clip we missed? Email us at umsldaily@umsl.edu.
Featured Stories:
The St. Louis Post-Dispatch profiled the former college athletes now on the frontlines fighting the COVID-19 pandemic, including Kaitlynn Henning, former Triton basketball player and UMSL nursing alumna. Henning is working with expectant and postpartum mothers and their babies at Norton Hospital in Louisville, Kentucky.
The St. Louis Post-Dispatch and the St. Louis Business Journal took a look at UMSL's plans to open a new geospatial program at T-Rex in downtown St. Louis. Robert Ubbelohde, a retired 32-year-veteran of NGA, was hired in April to begin building the new center and serve as its founding director. Ubbelohde believes investment in the geospatial sector can bring a competitive advantage in industries such as national security, precision agriculture, transportation and logistics, and health care delivery.
Marie Mora, provost and executive vice chancellor for academic affairs, talked to Good Morning America and NPR about the challenges Latina women are facing during the COVID-19 pandemic.
Media coverage:
Rob Agee, finance alumnus
Jefferson City Magazine: The character of Madison's
Yoli Alovor, assistant adjunct professor of education
St. Louis American: Yoli Alovor joins Rosemont College as chief of staff, VP of Diversity Left positions at UMSL and Centene
Karen Banks, counseling alumna
RiverBender: SIUE Adds Mental Health Provider Karen Banks for Faculty and Staff
Edward Bennett, professor emeritus of optometry
Contact Lens Spectrum: GP Annual Report 2020
Tanika Busch, chief financial officer
St. Louis Business Journal: UMSL's interim CFO takes role permanently
Andrea Cain, criminology and criminal justice student
The St. Louis American: COVID provides incentive rather than deterrence to young Black voters
Rita Csapo-Sweet, associate professor of communication
St. Louis Public Radio: Charles Klotzer has kept St. Louis media honest for 50 years
Tasha Davis, general studies alumna
Rockford Register Star: Rockford Promise's new executive director exemplifies its mission
Stephené Dill, education student
Daily Journal Online: Mineral Area College welcomes new employees
Frederick Fausz, professor emeritus of history
St. Louis Magazine: Long live the king?
Jocelyn Fiske, criminology and criminal justice alumna
Illinois Business Journal: The Gori Law Firm welcomes two new attorneys to Edwardsville office
Stacy Gee Hollins, education alumna
The Journal of Blacks in Higher Education: Three African American women appointed to university dean positions
Nicholas Husbye, assistant professor of elementary literacy
Ser Padres: Tips for you children to fall in love with reading
Lissa Geiger Shulman, education alumna
Pittsburgh City Paper: Pennsylvania State House District 30: Lissa Geiger Shulman vs. Lori Mizgorski
Bill Heisse, political science alumnus
Call Newspapers: Burton, Heisse face off for 92nd district
Amy Hunter, education student
St. Louis Business Journal and Yahoo! Finance: Amy Hunter Joins Caleres as vice president of diversity, equity and inclusion
Terry Jones, professor emeritus
St. Louis Business Journal: Civic groups' mega-merger puts spotlight on a holdout
St. Louis Post-Dispatch: Nicklaus: Civic Progress, a leader and lightning rod in the past, cedes its role in favor of 'bigger umbrella'
Shea Kerkhoff, assistant professor of education
KDSK: UMSL gets $5.1M grant to advance literacy strategies among local educators
David Kimball, professor of political science
ABC: What is ranked-choice voting and why one state is using it for the presidential election
Associated Press: Key Missouri congressional race seen as referendum on Trump
Harvest Public Media and St. Louis Public Radio: Plans for agriculture differ, but that issue is unlikely to sway the presidential election
Politico: Council to add political insiders to dysfunctional elections board
David Klinger, professor of criminology and criminal justice
Austin American Statesman: When 'Live PD' cameras rolled, Williamson County deputies used more violence
Chuck Korr, professor emeritus of history
St. Louis Post-Dispatch: For longtime book reviewer, ancient history never got dusty
Trevor Kosch, Triton golfer
Queerty: Meet the gay college golfer pleading for acceptance of LGBTQ people in religion
Tom Livingston, interim general manager St. Louis Public Radio
St. Louis Public Radio: Introducing Tom Livingston, interim general manager of St. Louis Public Radio
Amy Lutz, history alumna
The American Conservative: Conservatives shouldn't give up on academia
Tim Maher, professor of criminology and criminal justice
KMIZ: 'Use caution:' Police weigh risks, benefits of speed when responding to crime scenes
Arthur Mallory, former dean of education
Springfield News-Leader: SPS names center in honor of preschool advocate Arthur Mallory
Anita Manion, assistant professor of political science
KDSK: Record-breaking money spent in hopes of winning Missouri Congressional seat
Edward Munn Sanchez, teaching professor of philosophy
St. Louis Post-Dispatch: What happened to Breonna Taylor was wrong
Katie O'Daniels, assistant teaching professor of education
KDSK: UMSL gets $5.1M grant to advance literacy strategies among local educators
Taylor Resnik, political science alumna
Washington Missourian: Taylor Resnik joins Eckelkamp Kuenzel law firm
Jean Roberson, accounting alumna
Medical Product Outsourcing: Inteliquet appoints chief financial officer
David Robertson, professor of political science
KDSK: Longtime UMSL political science professor, KSDK political analyst dies after battle with cancer
St. Louis Post-Dispatch: David Robertson, oft-quoted UMSL political science professor, dies at 69
David C. Rose, professor of economics
Washington Examiner: The right to remain silent
Richard Rosenfeld, Curators' Distinguished Professor Emeritus of Criminology and Criminal Justice
The Crime Report: Violent and Property Crime Rates in U.S. Will Decline Through 2021: Study
The Crime Report: COVID-19 Gets the Blame for Homicide Increases
FiveThirtyEight: Trump doesn't know why crime rises or falls. Neither does Biden. Or any other politician.
Newsy: FBI crime data could go away for one in four police agencies
New York Times: The pandemic has hindered many of the best ideas for reducing violence
New York Times: Police Pin a Rise in Murders on an Unusual Suspect: Covid
Smart Cities Dive: Cities bypass police defunding, opt for enhanced oversight
Smart Cities Dive: Cities are seeing record-breaking homicide rates. Experts blame the pandemic.
UPI: St. Louis ties record with 207 homicides after bar shooting
USA Today: The Backstory: We fact-checked the presidential debate in real time.
The Washington Post: Crime rose unevenly when stay-at-home orders lifted. The racial disparity is the widest in years
Yahoo News: 'A worrisome trend': Rising murder rate is a national problem, data shows
Nancy Singer, associate professor and director of the Department of Educator Preparation, Innovation and Research
KDSK: UMSL gets $5.1M grant to advance literacy strategies among local educators
Lee Ann Slocum, professor of criminology and criminal justice
The St. Louis American: Study: Misdemeanor arrests decline while racial disparities persist
Ann Steffen, professor of clinical psychology
Pikes Peak Courier: Caregiving around the clock
Adia Turner, education student
KDSK: Meet the teacher: Tackling the election with students
Rachel Winograd, associate research professor at the Missouri Institute of Mental Health
The American Conservative: Inside America's other pandemic
St. Louis Public Radio: Black men hit hardest as overdose deaths climb during coronavirus pandemic
Other news:
BioSpace: Visible Genomics announces four new appointments to Board of Clinical Advisors
Columbia Missourian: 2023 NCAA Division II Women's Golf Championship to be held at Fox Run Golf Club in Eureka
Fox 2: Father of UMSL, longtime state legislator dies at 83
Fox 2: UMSL launches business accelerator program geared toward underrepresented entrepreneurs
Jefferson City News Tribune: Violent crime down, homicides up in Missouri
KDSK: 'We know it could go either way': How a St. Louis program is breaking the cycle of violence
KDSK: Best colleges in Missouri, as ranked by WalletHub
KMOV: UMSL launches business accelerator program geared toward underrepresented entrepreneurs
Ladue News: Saint Louis Ballet opens 2020-21 season virtually with 'This Is Who We Are'
Missouri Business Alert: UMSL unveils new startup accelerator to support diverse founders
Ozark First: GLVC announces schedule, prohibits fans
St. Louis American: 2020 Salute shines virtually: a record $1.95M in scholarship and education grants awarded
Springfield Business Journal: UMSL launches startup accelerator
St. Louis Business Journal: UMSL Accelerate launches Diversity, Equity and Inclusion Accelerator
St. Louis Business Journal: UMSL awarded $2.1M grant to expand postsecondary program
St. Louis Post-Dispatch: Spike in drug overdose deaths of African Americans in St. Louis and St. Louis County causes alarm
St. Louis Post-Dispatch: Wayne Goode: father of UMSL, longtime state legislator dies
St. Louis Post-Dispatch: UMSL begins business accelerator program geared toward underrepresented entrepreneurs
St. Louis Public Radio: Former Missouri legislator and UMSL 'architect' Wayne Goode dies
St. Louis Public Radio: Dance is tricky in a pandemic. St. Louis Ballet looked for a way to do it safely
Town and Style: Creative connections
Waterways Journal: New book honors river historian

Short URL: https://blogs.umsl.edu/news/?p=86876