Media Coverage: May 2021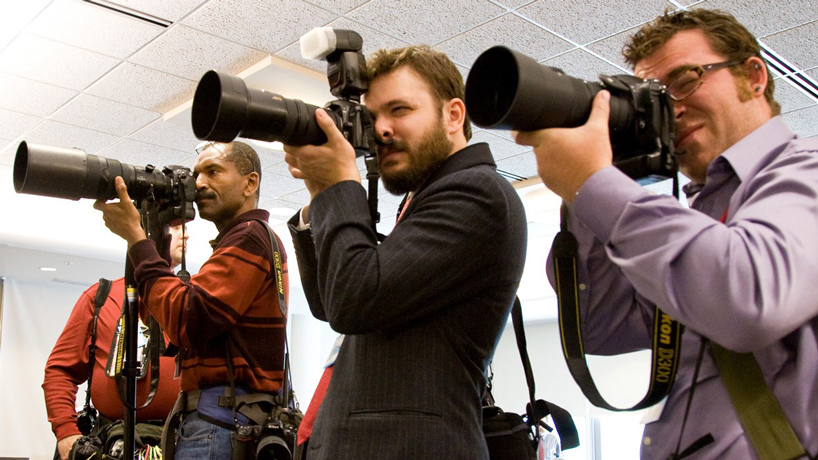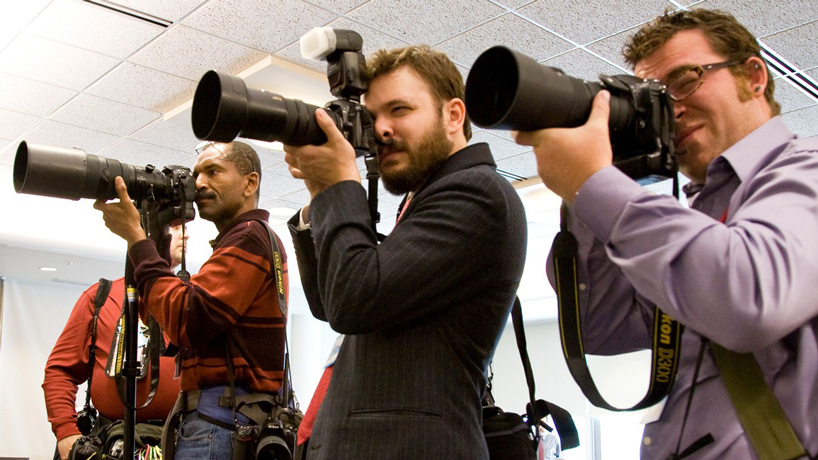 The University of Missouri–St. Louis makes a significant impact on the St. Louis area. Stories about the university, its scholars and their expertise are often covered by local and national news media.
Media Coverage highlights some of the top stories but does not serve as a comprehensive listing. Notice a clip we missed? Email us at umsldaily@umsl.edu.
Featured stories:
The St. Louis Business Journal spoke to Karl Guenther, assistant vice chancellor of economic and community development, about why organizations need to address inequality in the St. Louis region. Guenther said organizations need to be more intentional around creating different kinds of "on-ramps" for people to land a job.
David C. Kimball, professor of political science, chatted with Salon about New York's experiment with ranked-choice voting in the upcoming mayoral election. Kimball, an expert on the subject, said the greatest challenge for the New York City Board of Elections will be creating some kind of centralized vote-counting operation. However, despite the challenges, he added that ranked-choice voting encourages more people to run for local office.
St. Louis Magazine examined how the COVID-19 pandemic critically affected nurses through out the region. The magazine featured nurses at different phases of their careers, including Janssen Blackmon, an UMSL nursing student who worked at a vaccination clinic at BJC HealthCare's Christian Hospital.
Media coverage:
Luke Barber, public policy and social work graduate
Ladue News: Meet Luke Barber: The Newest Member of the St. Louis County Commission on Disabilities
Erica Becker, business alumna
Missouri Patch: JFS St. Louis Hires Human Resources Director
Matthew J. Broniec, business alumnus
Columbia Daily Tribune: Two Boone County Missouri Highway Patrol troopers promoted to serve at headquarters
KRMS: Highway Patrol Announces Local Promotions For Area Troopers
Diane Brown, nursing alumna
West Newsmagazine: New health services director at helm in Parkway
Michael Cosmopoulos, department chair of Anthropology
NPR: Acropolis Renovation Proposals Draw Controversy
Jim Craig, associate teaching professor of sociology
Augusta Free Press: Virginia Tech to host symposium aimed at promoting dialogue on veterans studies
Elizabeth Dodd, political science alumna
The Webster-Kirkwood Times: The Sheridan at Laumeier Park
David Gipson, adjunct instructor
Missouri Patch: Clayton City Manager Honored By Statewide Organization
Steven Godsey, education student
Daily Journal Online: Godsey serves 17 years, perseveres through struggles to pursue dream
Katie Hayes, English alumna
Everett Herald: Herald receives grant to cover the working class
Haley Heitzman, arts and sciences student
St. Louis Post-Dispatch: Going with the flow: The long and short of pandemic haircuts
Christine Holt, business alumna
Arkansas Democrat-Gazette: Woman in line to make state college top-post history
Beth Huebner, professor of criminology and criminal justice
St. Louis Post-Dispatch: St. Louis County Council delays vote to confirm public health director
Chris Imming, business alumna
Illinois Business Journal: Midwest BankCentre names regional president-commercial banking
Ernesto Lopez, criminology and criminal justice student
The Crime Report: 'Culture of Transparency,' Police Overhauls Can Reduce Violent Crime: DOJ
Jill Loyet, history alumna
Missouri Patch: Maplewood Richmond Heights School District: MRH Welcomes New Principals To Early Childhood Center And Middle School
Anita Manion, professor of political science
Bloomberg Government: District With Tightest Trump-Biden Margin Is Prime Redraw Target
John Pleimann, English alumnus
Columbia Daily Tribune: St. Louis native delivers staggering poetry debut
Sharon Pruitt-Young, English alumna
NPR: Two New Digitally-Focused Reporters Join The News Hub Team
Richard Rosenfeld, Curators' Distinguished Professor Emeritus of Criminology and Criminal Justice
The Crime Report: COVID Lockdowns Didn't Curb Rising Murder Rates: Study
The Crime Report: 'Culture of Transparency,' Police Overhauls Can Reduce Violent Crime: DOJ
Philadelphia Inquirer: Voters didn't buy that soaring gun violence is Larry Krasner's fault. Neither do experts.
PolitiFact: Ron DeSantis' misleading claim about crime, police funding
The Wall Street Journal: Murders Are Rising the Most in a Few Isolated Precincts of Major Cities
WFAE: Police Pullback: How Arrests, Citations Plummeted In Charlotte
WSB-TV: Criminologists discuss potential factors behind Atlanta's increase in deadly crime
WRAL: Fact check: DeSantis misleads about crime, police funding
WXIN-TV: Indianapolis' homicide rate greater than Chicago's
Gavin Schiffres, education alumnus
National Alliance for Public Charter Schools: The National Alliance for Public Charter Schools announces honorees for the 30 under 30 Changemakers Awards
Keri Skeeters, education alumna
NewsTime: School District hires new Assistant Superintendent of Teaching and Learning
Natissia Small, assistant provost for access and academic support
St. Louis Business Journal: Helping students transistion to college, especially first-gen students, helps build an inclusive workforce
Kristin Sobolik, chancellor
St. Louis Public Radio: Newly Inaugurated UMSL Chancellor Kristin Sobolik On Her Plans And The State Of Higher Ed
Will Werner, director of National Security and Community Policy Collaborative
St. Louis Business Journal: UMSL names new leader for its geospatial-focused center
St. Louis Post-Dispatch: Former St. Louis police planner named head of UMSL national security group
James Young, education alumnus
The St. Louis American: Musical theatre educator is the 2021 Ferguson-Florissant's Teacher of the Year
Other stories:
The Associated Press: Young vets in Missouri die by suicide at high rate
CIO Bulletin: Midwest Digital Marketing Conference was all about "TikTok revolution"
ConstructForSTL: Capital Gap, COVID Impact Formation and Growth of Black- Hispanic-Owned Businesses
Digital Photography Magazine: Five Lessons For Better Lighting
Fox 2: UMSL to begin in-person classes this fall, not requiring face masks or social distancing for those vaccinated
Illinois Business Journal: Bi-state region delivers an abundance of supply chain talent
Inside Higher Education: Tenure Awarded at Quinnipiac, University of Missouri–St. Louis, Wagner
The Kansas City Star: Young vets in Missouri die by suicide at exceptionally high rate. Experts blame guns.
KSDK: In-person performances returning for St. Louis Ballet
Ladue News: 'A Ballet is Born': Saint Louis Ballet Gives Audiences an Inside Look at its Creative Process
Ladue News: Jack Nicklaus Leads Team to Renovate Normandie Golf Club
Missouri Patch: University Of Missouri-St. Louis Names Reggie Hill New Associate Vice Chancellor For Strategic Enrollment
Newsweek: Cori Bush Announces $100 Million for St. Louis Colleges and Students Under American Rescue Plan
St. Louis Business Journal: How university researchers bring "fresh insight, lower cost" to businesses of every size, industry
St. Louis Business Journal: UMSL plans for in-person classes, events this fall
St. Louis Business Journal: After staging pilot program, UMSL's Diversity, Equity and Inclusion Accelerator targets expansion
St. Louis Magazine: What it took for three dance companies to bring in-person, live performances back
St. Louis Magazine: This historic Mediterranean-style house masters classic elegance
St. Louis Public Radio: Freedom Community Center Will Offer St. Louis A New Model For Restorative Justice
St. Louis Public Radio: Wednesday: After 8 Intensive Weeks And An Influx Of $50K, Business Owners Reflect On Accelerator's Merits

Short URL: https://blogs.umsl.edu/news/?p=89504