Media Coverage: June 2021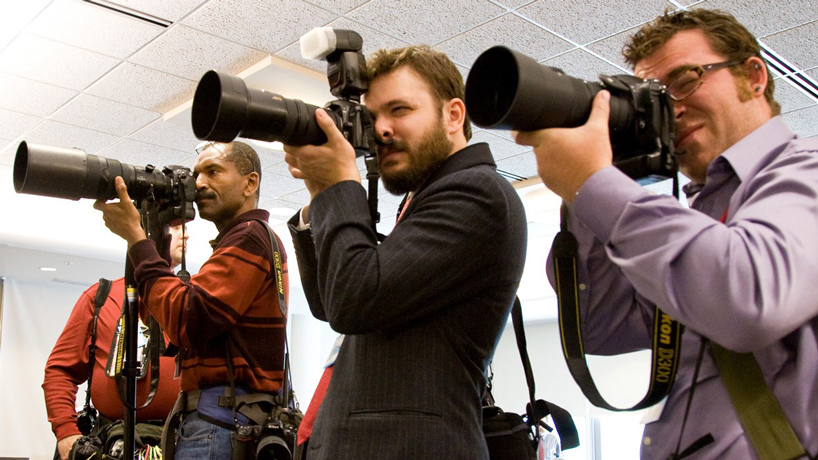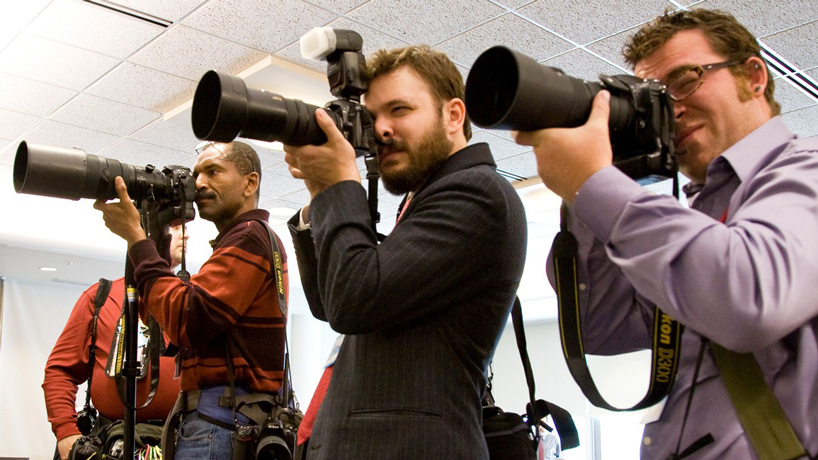 The University of Missouri–St. Louis makes a significant impact on the St. Louis area. Stories about the university, its scholars and their expertise are often covered by local and national news media.
Media Coverage highlights some of the top stories but does not serve as a comprehensive listing. Notice a clip we missed? Email us at umsldaily@umsl.edu.
Featured stories:
The Greensboro News and Record profiled William Pryor, recent education master's graduate, who will embark on a Fulbright English Teaching Assistantship in Taipei, Taiwan. Pryor will serve as an English teaching assistant for a year in the capital city.
The St. Louis Post-Dispatch featured Jermaine Smith, an internationally recognized opera singer and  mathematics, computer science and voice performance alumnus, and his rise from first-generation college student to renowned tenor. Smith explained that the Artist-in-Training program at the Opera Theatre of St. Louis helped launch him into a career he never thought possible as a young man.
Ernesto Lopez, doctoral student and research assistant in  Department of Criminology and Criminal Justice, spoke to KSDK about his involvement with President Biden's Community Violence Intervention Collaborative. Lopez cautioned the public not be so eager to see an immediate crackdown, but he added that steps are being taken right now to make sure the problem doesn't get worse.
Media coverage:
Dorlita Adams, education alumna
St. Louis Post-Dispatch: Dorlita Adams Hired as New Principal of Barbara C. Jordan Elementary School
Michael Aufdembrink, information systems and business alumnus
Albuquerque Journal: Briefcase: Promotions, hires and more
Queie Barnett, biology alumna
Metro Atlanta CEO: CHRIS 180 Promotes Two on Executive Management Team
Warner Baxter, accounting alumnus
PRNewswire: Gerry Anderson Elected EEI Chairman; Warner Baxter And Pedro J. Pizarro Elected Vice Chairmen
Nick Bommarito, criminology and criminal justice alumnus
Lincoln News Now: Conservation Agent Nick Bommarito ready to explore the diversity of Lincoln County
Steven Brawley, communications alumnus
Webster-Kirkwood Times: The "Pied Piper" Historian
Susan Brownell, Olympic scholar and professor of anthropology
Vox: The complicated politics of a Beijing 2022 boycott
Jessika Cole, communications student
St. Louis American: Diagnosing stark realities of 'COVID-College'
Tyler Dunn, finance alumnus
St. Louis Post-Dispatch: Despite PTSD, Army veteran continues to serve fellow soldiers
Greta Eanes, museum studies student
Missouri Patch: Evanston Township High School Grad Wins College Theater Award
Beth Goetz, counseling alumna and assistant women's soccer coach
Milwaukee Journal Sentinel: With Chris McIntosh seen as the favorite, UW will hire Barry Alvarez's successor as AD on Wednesday
Wisconsin State Journal: Why Badgers fans should know Beth Goetz, and why she's a candidate to take over as UW athletic director
Kaleigh Grace, graphic design student
AdvantageNews.com: Alton photography exhibit to feature work of L&C alumna Kaleigh Grace
EdGlenToday.com: 'Intimate Parallels' Is First Solo Exhibition For L&C Alum Kaleigh Grace
John Hepburn, former associate professor of sociology
ASU News: ASU school renames Alumni Scholar Award for retired Professor John R. Hepburn
Jeffrey J. Higa, English alumnus
Honolulu Star-Advertiser: On the Scene with writer and playwright Jeffrey J. Higa
Reggie Hill, associate vice chancellor for strategic enrollment
The Journal of Blacks in Higher Education: Six African Americans Who Have Been Appointed to Administrative Posts in Higher Education
Julie Hoff, business alumna
Morningstar: Sesen Bio Strengthens Senior Leadership Team
Christine Holt, business alumna
The Journal of Blacks in Higher Education: Christine Holt Selected to Be the Next Chancellor of the University of Arkansas, Hope-Texarkana
Beth Huebner, professor of criminology and criminal justice
St. Louis Post-Dispatch: St. Louis County's search for third-party jail investigator gets just one bid
Shaji Khan, associate professor of information systems
KSDK: St. Clair Co. computer network down, leaving some jail inmates to wait for their approved release
David C. Kimball, professor of political science
Columbia Missourian: The red-blue political divide in Missouri pits cities against rural areas
Olga Kozlova, engineering alumna
Illinois Business Journal: KAI hires two mechanical designers at area headquarters
Ryan Krull, assistant teaching professor of communication
Riverfront Times: Escaped Missouri Inmate Could Be Coming for Ex-Wife, His Sister Warns
Lauren Lappin, former assistant softball coach
Tucson.com: Wildcats hire former Olympian Lauren Lappin as new assistant softball coach
Anita Manion, associate teaching professor of political science
KSDK: Missouri special session on Medicaid funding begins
Ashley Marvin, optometry alumna
Financial Content: Ashley Marvin, OD, an Optometrist with STL Eco Eyecare
Art McCoy, education alumnus
Mental Health America: Mental Health America Appoints New Board Members
Jerome Morris, E. Desmond Lee Endowed Professor of Urban Education
The Conversation: Closures of Black K-12 schools across the nation threaten neighborhood stability
Abde Mtibaa, professor and cybersecurity program director
KSDK: Verify: Yes, Amazon Sidewalk can make your WIFI network more susceptible to a hack
Logan Page, optometry alumnus
Sarasota Magazine: Center For Sight Adds Optometric Physician
Sarasota Herald-Tribune: Business People: CenterPlace Health adds three employees to leadership team
Joshua Perschbacher, director of Veterans Education & Transition Services
Republic-Times: Cheers to this Waterloo Veteran
Joan Phillips, dean of the College of Business Administration
St. Louis Business Journal: Meeting the needs of the business community through education
Laura Ribeiro, social work alumna
The Pathway: MBU Trustees approve faculty appointment
Richard Rosenfeld, Curators' Distinguished Professor Emeritus of Criminology and Criminal Justice
The American Independent: GOP lawmakers blame rising murder rates on defunding of police departments
Chicago Tribune: 2020′s difficulties fade, but Chicago homicides and shootings stay stubbornly elevated
The Crime Report: Rochester, NY Faces Crisis as Murder Rates Soar
Huffington Post: How A Historic Spike In Crime Upended New York City Politics
Milwaukee Journal Sentinel: Milwaukee's and Madison's homicide spikes are part of a national trend. Here's one expert's thoughts on causes, solutions to violent crime.
Milwaukee Journal Sentinel: Milwaukee's police diversion task force meets for first time as it seeks new ways to respond to 911 calls
The New York Times: An Arms Race in America: Gun Buying Spiked During the Pandemic. It's Still Up.
NOLA.com: In New Orleans, carjackings the worst they've been in decade: 'This is not a safe place'
Observer-Reporter: Editorial: No simple solutions to America's new crime wave
PolitiFact: Facebook post makes unproven claim about police funding and homicides
Reuters: One city 'ready to explode' as US murder rates surge in pandemic
Williamsport Sun-Gazette: No simple solutions to complex problem of societal violence
Lee Slocum, professor of criminology and criminal justice
St. Louis Public Radio: Black Drivers In Missouri Far More Likely To Be Stopped By Police Than White Drivers
Natissia Small, vice provost for Access, Academic Support and Workforce Integration
STLMade: Building Bridges: Natissia Small, Ed.D., reduces barriers for St. Louis youth to pursue and succeed in higher education
Roxanne Vandermause, interim dean of the College of Nursing
St. Louis Business Journal: Why investing in nursing education means a healthier and more prosperous St. Louis
Dixie Williams, interim associate vice chancellor for strategic enrollment and director of admissions
Columbia Daily Tribune: Dixie Williams named Columbia College VP for enrollment management, marketing
Erion Zekthi, finance alumnus
St. Louis Post-Dispatch: After COVID, MMA fights return to St. Charles this weekend
Other news:
The Associated Press: Gun violence tests limits of urban crime prevention groups
DRGNews.com: Cheyenne River Youth Project announces final artists, special guests & youth activities for RedCan 2021
Fox 2: With the pandemic approaching the rearview, hopes for return of summer tourism across St. Louis
KMOV: News 4 Throwback: Gypsy Caravan becomes Memorial Day tradition in 1980
KMOV: COVID-19 inoculations at UMSL for the next 6 weeks
KMOV: COVID-19 hospitalizations hit a milestone in the St. Louis metro
KSDK: COVID-19 vaccine clinic to open at UMSL
KTVO: 12 Truman State sports are recipients of the 2020-21 Team Academic All-GLVC Award
Market Screener: Nelly: Access Point Program Launches with Endorsement from Celebrity Supporter
The Source: Meeting the complexities of the times, together
St. Louis American: Freedom Community Center offers alternatives to incarceration
St. Louis Business Journal: UMSL champions for community change with intensified initiatives
St. Louis Business Journal: Saint Louis University to require Covid-19 vaccination for students, staff this fall
St. Louis Post-Dispatch: St. Louis County providing COVID-19 vaccines at UMSL beginning Friday
St. Louis Post-Dispatch: COVID-19 hospitalizations decline locally, but more vaccinations needed, task force leader says
St. Louis Post-Dispatch: SLU joins list of universities requiring COVID-19 vaccine this fall
St. Louis Post-Dispatch: Volumes of history: Mercantile Library marks 175 years of collecting Americana
St. Louis Post-Dispatch: Spring to Dance Festival returns, in the summer and under the Big Top
St. Louis Post-Dispatch: UMSL again scores high among best schools for veterans
St. Louis Public Radio: St. Louis Entrepreneurs Face A $13 Billion Funding Gap. This Group Wants To Change That
Town & Style: Feeding the community
Women in Optometry: A Round Of Applause For The 2021 Top Optometry Graduates

Short URL: https://blogs.umsl.edu/news/?p=89848