Media Coverage: August 2021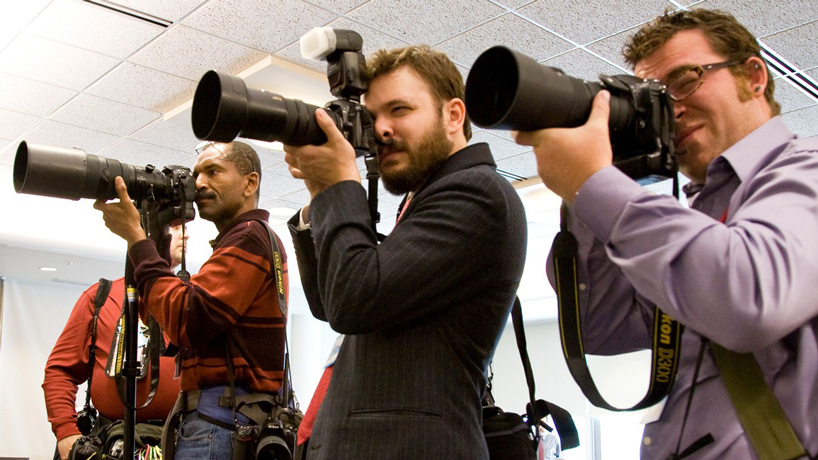 The University of Missouri–St. Louis makes a significant impact on the St. Louis area. Stories about the university, its scholars and their expertise are often covered by local and national news media.
Media Coverage highlights some of the top stories but does not serve as a comprehensive listing. Notice a clip we missed? Email us at umsldaily@umsl.edu.
Featured stories:
The St. Louis Post-Dispatch profiled Cillah Hall, communications and fine arts alumna, about her search for the perfect "forever home." Hall has built a successful career, founding and serving as publisher of the fashion and lifestyle magazine Gazelle, and working as a digital marketing specialist for Edward Jones. A mother of two, finding a home in a good school district was a top priority for her.
Faith Clarke, a senior cybersecurity student, discussed her experience at the Diversity Cyber Academy with The St. Louis American. The program is a joint effort from the International Consortium of Minority Cybersecurity Professionals and the SANS Institute, which provides women and people of color an opportunity to pursue industry-recognized certifications through a hands-on, six-month training program.
Anita Manion, assistant professor of political science, shared her insight on Tishaura Jones' mayorship with The Washington Post. Jones is the first Black woman to lead the city.
Media coverage:
Allison Aden, business alumna
Yahoo Finance: Cavco Industries Names Allison K. Aden as Chief Financial Officer
Nasser Arshadi, professor of finance
KSDK: Everything you need to know about Bitcoin and how crooks try to cash in
Terri Austin, education alumna
AdvantageNews.com: New counselor joins L&C in time for fall semester
The Alton Telegraph: Austin joins Lewis & Clark
Marguerite Ross Barnett, former chancellor
The St. Louis American: Those who went before
James K. Bashkin, professor of biochemistry and chemistry
PR.com: Dr. Justice E. Obi Honored as a VIP Member for 2021 by Strathmore's Who's Who Worldwide Publication
Ashton Beck, communications alumnus
The St. Louis American: Beck is new director of marketing at The Rep
Susan Brownell, a professor of anthropology
Financial Times: China's sporting success at Tokyo 2020 is tinged with politics
Radio New Zealand: Tokyo Olympics: China topping the medal table
Derrell Carter, business alumnus
Columbia Missourian: Stephens College hires two new vice presidents
Harvey Chiles, former assistant teaching professor of education
The Telegraph: Chiles named Alton church's Director of Music, Worship and the Arts
Damien de Loyola, history and education alumnus
The Record: Missouri lawyers recognized for appellate advocacy
Melinda Frank, education alumna
DRGNews: Nearly 30 new certified staff join Pierre School District for 2021-22 year
Ekaterina Gorislavsky, public policy administration and criminology and criminal justice alumna
Edwardsville Intelligencer: Segue: Gorislavsky discusses criminal justice research
Trish Holmes, business alumna
The Alton Telegraph: Holmes embraces community involvement
Beth Huebner, professor of criminology and criminal justice
St. Louis Post-Dispatch: St. Louis County jail sees fewer inmates but longer stays, study finds
St. Louis Public Radio: St. Louis County Sees Fewer Jail Admissions, But Longer Stays
Missouri Patch: New report from University Of Missouri-St. Louis criminologists shows lengths of stay at St. Louis County jail increases
David Kimball, professor of political science
The Associated Press: Missouri's 1st, 2nd Districts could be redistricting targets
Fox 2 Now: Declining population could mean one less seat in Congress for St. Louis metro
Dana Klar, assistant teaching professor of child advocacy studies
Missouri Patch: University Of Missouri-St. Louis Faculty And Staff Bring Volunteers To The Cheyenne River Youth Project's RedCan Graffiti Jam
Sandra Langeslag, associate professor of behavioral neuroscience
MindBodyGreen: How To Actually Get Closure After A Breakup, From A Therapist
Rhonda Lingard, education alumna
The St. Louis American: CASA brings in Rhonda Lingard as operations manager
Derek Martin, business alumnus
Market Screener: U.S. Bank names Derek Martin St. Louis market president
Campbell McLaurin, history alumnus
Arkansas Business: McLaurin Named Deputy Commissioner of State Securities Department
Mitch Millstein, associate director of the College of Business' Center for Business and Industrial Studies and assistant teaching professor of supply chain
Fox 2 Now: Experts say to start your holiday shopping now
Megan Monaghan Rivas, former professor of drama
The Chronicle: UConn has a new fine arts leader
Connecticut Patch: Megan Monaghan Rivas to Lead CRT
Hartford Courant: Megan Monaghan Rivas to lead UConn Dramatic Arts department and Connecticut Repertory Theatre
Orinthia Montague, former associate vice provost
Hendersonville Standard: Montague confirmed as next Vol State president
The Journal of Blacks in Higher Education: Orinthia T. Montague Named President of Volunteer State Community College in Tennessee
Nashville Community Newspapers: Business Briefs
The Tennessean: Meet Gallatin's Volunteer State Community College incoming President Orinthia Montague
The Tennessee Tribune: Montague Confirmed as Next Vol State President
Upper Cumberland Business Journal: Board of Regents appoints new presidents of VSCC, TCAT McMinnville
Warren G. Morgan, education alumnus
Butler Stories: Alumni Awards Honor Nine Butler Community Members
Tina Pamintuan, St. Louis Public Radio CEO
Radio + Television Business Report: Here's the Next CEO of St. Louis Public Radio
St. Louis Business Journal: UMSL names Tina Pamintuan as CEO of St. Louis Public Radio
St. Louis Public Radio: STLPR Announces New CEO, Who Aims To Change Station's Culture
St. Louis Public Radio: Tina Pamintuan Chosen To Serve As CEO Of St. Louis Public Radio
Christopher Peoples, engineering alumnus
ConstructForSTL: Great Rivers Greenway Welcomes T. Christopher Peoples as Senior Project Manager
Ed Protzel, English alumnus
St. Louis Post-Dispatch: St. Louis Author Ed Protzel's "Something in Madness" Named Finalist in American Fiction Awards Adventure-Historical Category
Amber Reinhart, the associate chair and graduate program director for the Department of Communication and Media
WSYX ABC 6: 'Enough is enough': Frustration fuels new push for vaccine passports
Richard Rosenfeld, Curators' Distinguished Professor Emeritus of Criminology and Criminal Justice
The Daily Mail: Crowds run for cover amid gunfire on Bourbon Street in New Orleans – leaving five wounded
KCUR: Report On Gun Crimes: Are Gun-Courts The Solution?
Louisville Courier-Journal: 'Our future is dying off': Gun violence is killing more Louisville kids than ever before
St. Louis Post-Dispatch: Messenger: Crime is down in St. Louis, bucking a national trend in American cities
The Trace: DOJ Probes Another Major Police Department
The Wall Street Journal: Portland, Ore., Can't Find Police for Unit to Fight Rising Murder Rate
Mike Saigh, former professor of business
St. Louis Magazine: The insatiable curiosity of inventor Mike Saigh
Lauren Schoellhorn, education alumna
West Newsmagazine: Eureka high educator recognized regionally as Teacher of the Year
Natissia Small, assistant provost for access and academic support
Missouri Patch: Educators From Across St. Louis Take Part In IT Career Summit Hosted By University Of Missouri-St. Louis
St. Louis Business Journal: Meet the 2021 Champions for Diversity & Inclusion Awards honorees
Phyllis Smith, education alumna
Fox 2 Now: Celebrities who graduated from St. Louis area high schools
Shonta Smith, education alumna
Southeast Missourian: Burner, Bruner and Peck have new roles; SEMO names new department chairs
Southeast Missouri State News: Southeast Welcomes New Department Chairs
Aubrey Sowers, optometry student
Modern Optometry: Top Instagram Accounts to Follow
Delyn Stephenson, museums, heritage and public history alumna
Culture Type: Saint Louis Art Museum Announces New Romare Bearden Fellows and Expansion of Longstanding Program Designed to Train Museum Professionals and Diversify Field
The St. Louis American: Curators Myrick and Stephenson chosen as Bearden fellows at Saint Louis Art Museum
Bob Sundvold, men's basketball coach
St. Louis Post-Dispatch: Area College Notebook: Gabbert takes over as Washington U. women's soccer coach
Todd Swanstrom, E. Desmond Lee Endowed Professor in Community Collaboration and Public Policy
St. Louis Business Journal: My goodness': Metro East's big population loss surprises some
St. Louis Post-Dispatch: Nicklaus: Investors take a big bite of St. Louis housing market
Devonna White, social work alumna
KSDK: 'This is what I was meant to do': St. Louis entrepreneur helping others to feel seen
Erin Whitteck, assistant director of the Center for Teaching and Learning
The Chronicle of Higher Education: Teaching: How to Prepare Your Students for a Possible Change of Plans
Chrissy Wiley, English alumna
The Alton Telegraph: Lewis and Clark welcomes dean, new faculty
Illinois Business Journal: Lewis and Clark welcomes dean and four faculty members
Keith Womer, interim dean and professor of logistics and operations management
Hotty Toddy News: Bonnie Brown: Q&A with Dr. Keith Womer
Brittany Wright, coordinator of diversity, equity and inclusion for the College of Optometry and assistant clinical professor
Missouri Patch: Two University Of Missouri-St. Louis Programs Win INSIGHT Into Diversity Inspiring Programs In STEM Awards
Other news:
The Center Square: Missouri's COIVD-19 conflicts continue as virus increases
Daily Journal Online: MAC to hold informational meeting on UMSL-led social work program
Effingham Daily News: How students can transition to life on a college campus
Fox 2 Now: Which Missouri universities are requiring masks
Fulton Sun: MU Extension to offer community leadership program
Healthy Simulation: Latest Clinical Simulation News From Around the World
KSDK: Require or recommend? How local colleges are handling the COVID-19 vaccine for students and staff
Missouri Patch: University Of Missouri-St. Louis Launches New Bachelor's Degree Program In Data Science And Analysis
Missouri Patch: University Of Missouri-St. Louis: Children's Advocacy Services Of Greater St. Louis Receives $5 Million In Grant Funding
Newsbreak: The University of Missouri and Saint Charles Community College reached a new agreement regarding transfer students
The Sentinel: Music: Area music organization reaches milestone as it announces new season
The St. Louis American: Some area private colleges mandate COVID-19 vaccines
St. Louis Business Journal: A guide to St. Louis resources for underrepresented entrepreneurs
St. Louis Magazine: Sewing the Seeds for Change
St. Louis Post-Dispatch: Days and Webb propose $50 million for north St. Louis County vaccine, health outreach
St. Louis Public Library: Mercantile Library Celebrates 175 Years Preserving History As It Happens
Washington Missourian: FCCRB center open house
Washington Missourian: Franklin County Community Resource Board holds grand opening ceremony

Short URL: https://blogs.umsl.edu/news/?p=90561