Media Coverage: February 2022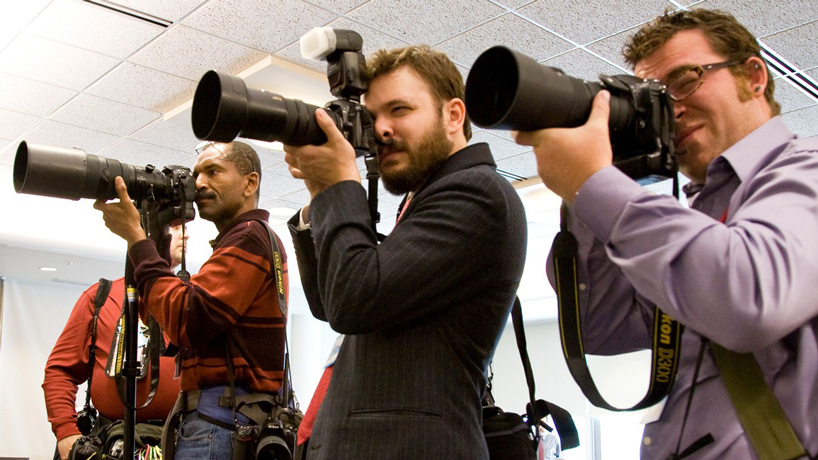 The University of Missouri–St. Louis makes a significant impact on the St. Louis area. Stories about the university, its scholars and their expertise are often covered by local and national news media.
Media Coverage highlights some of the top stories but does not serve as a comprehensive listing. Notice a clip we missed? Email us at umsldaily@umsl.edu.
Featured stories:
Susan Brownell, professor of anthropology and an internationally recognized expert on the Olympics and Chinese sports, spoke with numerous media outlets about the Winter Games in Beijing including Al Jazeera, Bloomberg, China Daily, CNN, CGTN, KPCC, NPR, the Listening Post, the Los Angeles Times, the New York Times, the Score, South China Morning Post, St. Louis Public Radio, USA Today, Voice of America, the Wall Street Journal and the Washington Post. She touched on topics such as boycotts, China's hockey program, the opening ceremony and American-born skier Eileen Gu competing for China.
Felipe Zapata, a botanist who earned his PhD in biology at UMSL, joined Sarah Fenske on St. Louis Public Radio's "St. Louis on the Air" and Fox 2 Now to discuss his role on the hit Disney animated film "Encanto." Zapata, now an assistant professor at UCLA's Department of Ecology and Evolutionary Biology, served as a botanical advisor, leveraging his expertise in tropical plants and his roots in Colombia.
KMOX's Carol Daniel, Ryan Wrecker and Bo Matthews interviewed Stephen Bagwell, professor of political science, about Russia's invasion of Ukraine on "St. Louis Talks." Bagwell explored the historical context of the conflict with the hosts.
Media coverage:
Yolanda Alovor, education alumna
St. Louis Magazine: Arrivals and Departures: Changes in leadership at St. Louis arts organizations
Webster-Kirkwood Times: A Universal Language
Alan Balzer, engineering alumnus
Quincy Herald-Whig: Klingner engineer earns Missouri license
Kevin Biermann, optometry alumnus
The Union Missourian: This Is Your Neighbor: Kevin Biermann
Joe Blanner, board member of the Chancellor's Council and the former president of the UMSL Alumni Association
Construction Forum STL: Governor Names Forum's Joe Blanner to Convention and Sports Complex Board
Wilma Calvert, associate professor of nursing
Jefferson City News-Tribune: Two virtual events on tap to celebrate Black History Month
Ladue News: 5 Ways to Commemorate Black History Month in the St. Louis Metro Area
Terence Crowley, psychology alumnus
Pro News Report: Terence Crowley, DC, a Chiropractor with Midtown Back – Neck Center
Susan K. Feigenbaum, professor of economics
Becker's ASC Review: The 'sure thing' investment ASC owners should capitalize on
Becker's ASC Review: 10 ASC administrators to know
Chip Flannagan, psychology and business alumna
Broadway World Chicago: Joffrey Welcomes Five New Board Members
Phillip Hong, political science alumnus
Diverse Issues in Higher Education: On the Move: Philip Hong
Mathew Houston, criminology and criminal justice alumnus
Fox 2 Now: Governor Parson appoints four people to judicial circuit courts
KY3: Gov. Parson announces four judicial appointments in Missouri
St. Louis Post-Dispatch: Parson appoints two judges in St. Charles County
Union eMissourian: Franklin County Assistant Prosecutor Matthew Houston is Gov. Parson's pick for vacant judge seat
Olivia Johnson, criminology and criminal justice alumna
Behind the Blue Curtain: Police Suicide
Adella Jones, chief of staff
St. Louis Post-Dispatch: People in Business: Tarlton, JetBrokers promote; new hires for CPG, ANiGENT, RBO, Winco
David Kimball, professor of political science
The Associated Press: Hawley endorsing Congresswoman Hartzler in 2022 Senate race
Governing: The Voting Rights Act Is in Real Trouble
Matthew Klein, computer science and mathematics alumnus
Technical.ly: Building software that helps others build better lives at FinLocker
David Klinger, professor of criminology and criminal justice
Minnesota Public Radio: Frey suspends no-knock warrant use following outcry over the killing of Amir Locke
Donald Kridel, associate professor and director of graduate studies for the Department of Economics
Golfdom: USGA's turfgrass research makes positive impact on golfs enjoyability
Mike McIntosh, business alumnus
St. Louis Business Journal: Family Business Profile: DDT Wines & Spirits weathers challenges to keep growing
Richard Middleton, associate professor of political science
St. Louis Post-Dispatch: Perjury trial for Greitens investigator to offer a glimpse into ethics case against St. Louis prosecutor
Jill Mogil, optometry alumna
Cheyenne Journal: Dr. Jill Mogil is transforming the lives of many people living with Macular Degeneration through her low vision aids and glasses
Newswires: St. Louis, Missouri Optometrist Helps Macular Degeneration Patients with Custom Low Vision Glasses
Debra Moore, political science alumna
Illinois Business Journal: St. Clair County official named to Bi-State Development board
The St. Louis American: Debra Moore appointed to Bi-State Development Board of Commissioners
Tim Morrison, business alumnus
Who's on the Move: Tim Morrison recognized as AAF Silver Medal Award Winner
Brett Paubel, accounting student
The Alton Telegraph: Scheffel Boyle announces interns
Amber Reinhart, associate chair and graduate program director for the Department of Communication and Media
KOMO News: As Pfizer vaccine for kids under 5 nears authorization, parents weigh risks
Dana Rieck, communications alumna
Talking Biz News: St. Louis Post-Dispatch taps Rieck on the public safety team
Marty Rochester, former professor of political science
St. Louis Jewish Light: Why do Jews flock together?
Richard Rosenfeld, Curators' Distinguished Professor Emeritus of Criminology and Criminal Justice
Fox News: Damaged police trust helped fuel retaliatory murders, criminologists say
Fox News: There's a way out of the homicide surge – but it's a long, uphill battle
The Hill: The Fed must control Inflation for public safety's sake
St. Louis Post-Dispatch: Drops in St. Louis violent crime not greater in Cure Violence areas last year, analysis shows
Washington Examiner: Rising crime wave threatens Democrats' hold on power in Congress
Niara Savage, psychology student
KCUR: Midwest Newsroom names two journalism fellows for local reporting, community engagement
Missouri Independent: Public radio's Midwest Newsroom, Missouri Independent partner to boost local reporting
Hainan Sheng, assistant professor of finance
WalletHub: Best home improvement loans: Ask the expert
Donald Stolberg, public policy and administration alumnus
Union eMissourian: Stolberg begins tenure as St. Clair administrator
Janelle Stowers, education alumna
The St. Louis American: Janelle Stowers named director for realtors group
James Tainter, business alumnus
Business Observer: St. Louis native takes the long road from the broadcast booth to managing millions of square feet in Florida
Jonathan Whiting, accounting alumnus
St. Louis Post-Dispatch: Holleman: St. Louis County widower aims to deliver hope with English Channel swim
Rachel Winograd, associate research professor at the Missouri Institute of Mental Health
KMOV: Advocates say fentanyl test strips could help save lives after overdose outbreak in St. Louis
Carla Yuede, neuroscience alumna
Citybiz: Hoth Therapeutics Appoints John Cirrito And Carla Yuede
Other news:
Cataract & Refractive Surgery Today: Changing With the Seasons
EdGlenToday.com: United Way Awards Grants To 3 Edwardsville, 9 Other, Student-Led Philanthropic Programs
Fox 2 Now: Recreation complex could help UMSL, local athletes, and economy
KSDK: 'This is really a big investment': St. Louis County plans to renovate Kinloch Park
The New Orleans Advocate: A biotech district in St. Louis brought thousands of jobs. Can New Orleans' BioDistrict do the same?
Phelps County Focus: Celebrating Engineers Week and remembering Washington's Birthday
PRLog: V15Able Looks to Bring Disabled Jobseekers and Employers Together
St. Joseph News-Press: For area universities, numbers, student views indicate value
St. Louis Business Journal: UMSL says it could host rec facility at heart of convention center dispute
St. Louis Business Journal: Personal finance program open to high school teachers through UMSL and St. Louis Fed
St. Louis Business Journal: Business leaders lobby county lawmakers to approve funding for convention center expansion
St. Louis Business Journal: UMSL receives $1M gift from late philanthropist Helen Shopmaker
St. Louis Magazine: Dance St. Louis brings "Tango Argentina" to Touhill Performing Arts Center
St. Louis Magazine: Spring + Summer Arts Guide to St. Louis
St. Louis Post-Dispatch: UMSL names ecology award to honor Robert Hermann Sr.
St. Louis Post-Dispatch: 8 Romantic, Unique Date Ideas for Valentine's Day in St. Louis
St. Louis Post-Dispatch: Holleman: STL ballet leader recalls directing 1998 Olympics opening
St. Louis Post-Dispatch: FOCUS St. Louis Announces the Spring 2022 Class of Emerging Leaders
The Spokesman-Review: Northwest BachFest is back with Zuill Bailey and the Arianna String Quartet

Short URL: https://blogs.umsl.edu/news/?p=92636