Eye on UMSL: Full house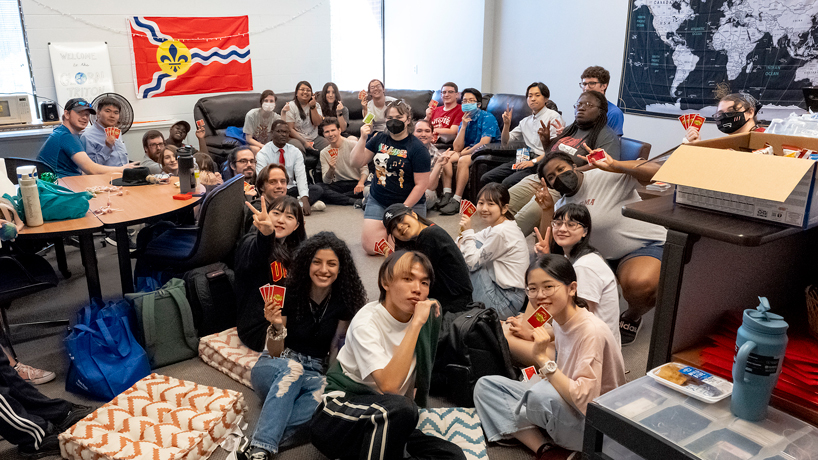 Two students from Kyoto University of Advanced Science, Munetoki Hosokawa (back row, second from left) and Souichi Oonishi (back row, fifth from right), who are interning at Nidec Motor Corporation visited the University of Missouri–St. Louis campus on Aug. 31 to experience university life in the United States. UMSL Global helped facilitate the visit. The students visited classes led by Associate Teaching Professor Amy Michael, Associate Teaching Professor Keiko Ueda and Assistant Professor Hiroko Yoshii and played Apples to Apples with UMSL students before attending a Japan-America Student Association event.
This photograph was taken by UMSL photographer August Jennewein and is the latest to be featured in Eye on UMSL.

Short URL: https://blogs.umsl.edu/news/?p=95005