Members of the UMSL community gather for annual Night at the Ballpark
Students, faculty, staff and alumni of the University of Missouri–St. Louis gathered at Busch Stadium in downtown St. Louis Friday night for the annual UMSL Night at the Ballpark.
UMSL's Office of Alumni Engagement organized the event and sold 900 tickets – 300 for students and 600 for alumni, faculty and staff – for the game between the St. Louis Cardinals and Cincinnati Reds. They sat together in loge sections in the left field stands.
Photographer Phil Shoulberg captured a few of the scenes as the group gathered before the game at Cunningham Corner.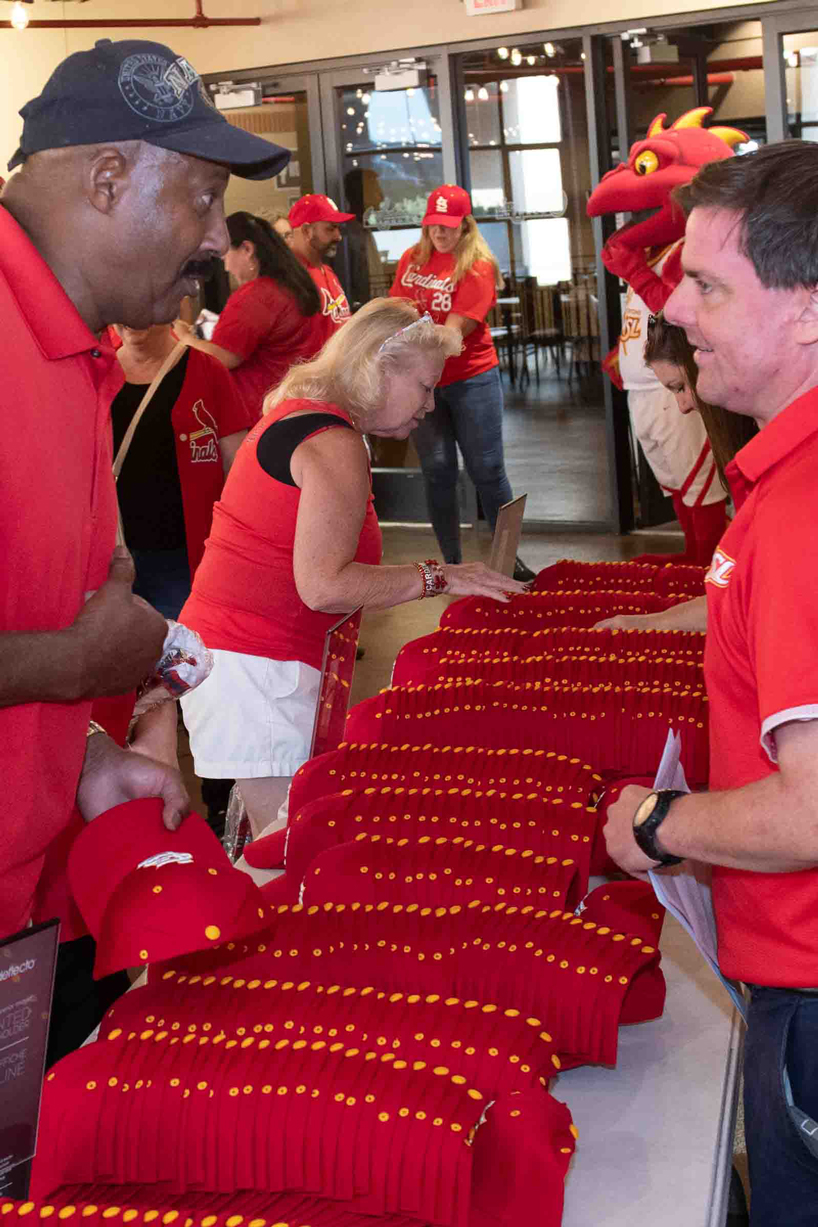 Joe Cavato (at right), the assistant director of alumni communications, helped greet guests inside Cunningham Corner, the event space inside Busch Stadium.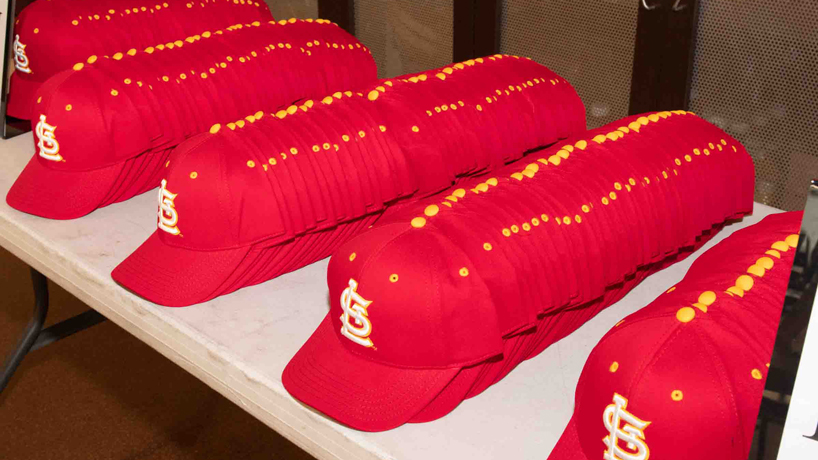 Each person in attendance received an UMSL-themed St. Louis Cardinals hat featuring UMSL red and gold colors as well as a voucher for a hot dog and a soda.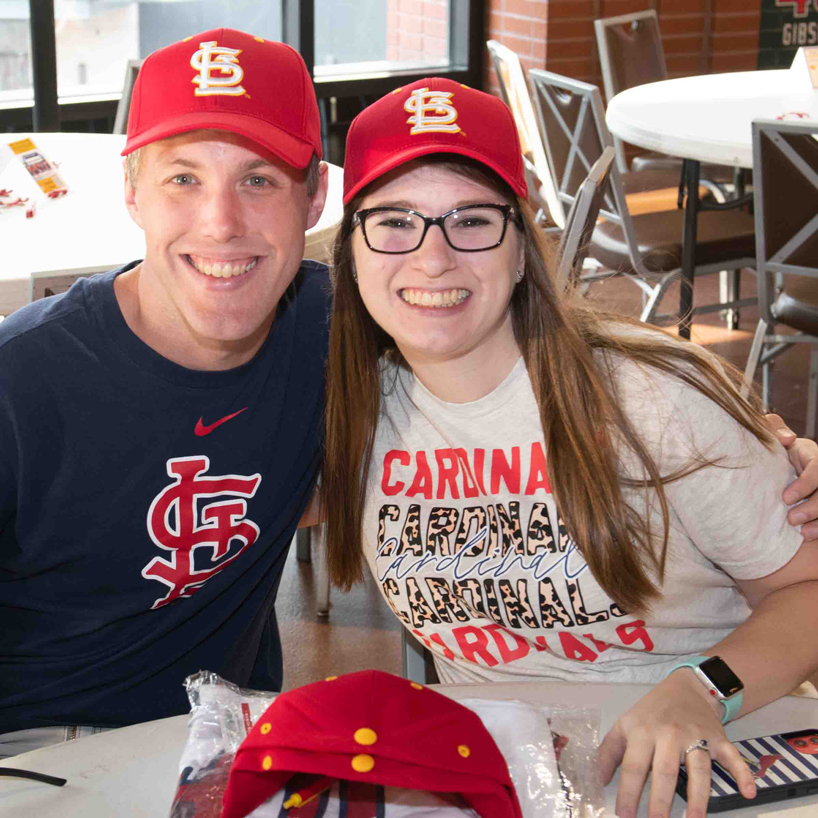 Attendees gathered in Cunningham Corner for before the game and had a chance to win prizes raffled off by the Office of Alumni Engagement.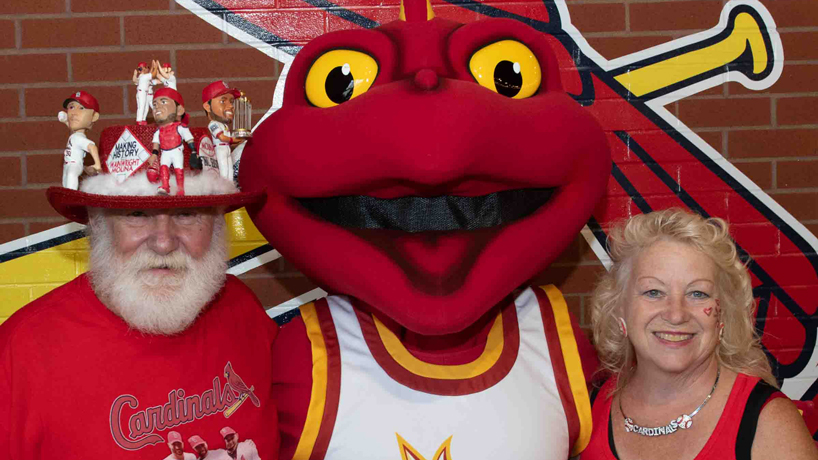 Louie was a popular throughout the pregame festivities, taking photos with UMSL retiree and "The Hat Man" Tom Lange and his wife, Anna …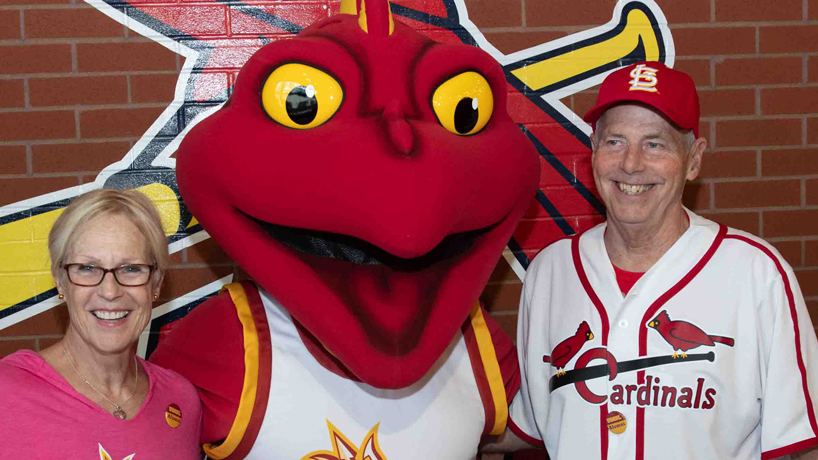 Alumni Terry Freerks, BA in history in 1977 and MEd in 1979, and Stan Freerks, MBA in 1992 …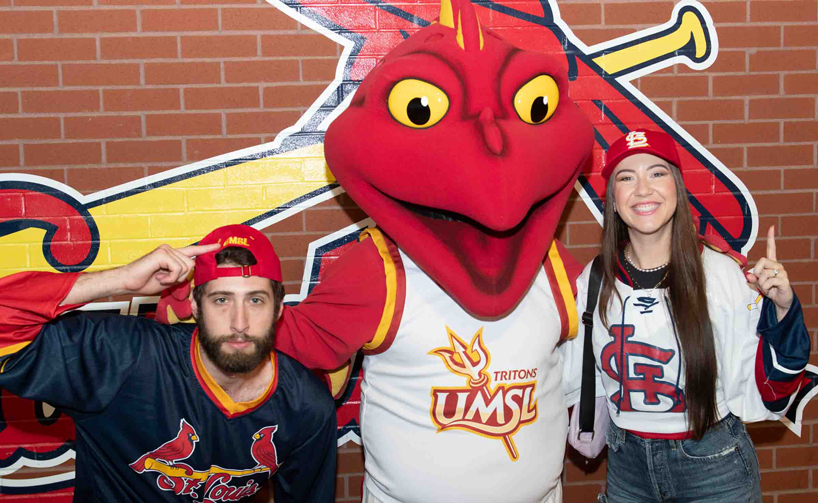 Dan Grossman, an assistant professor in the Department of Marketing and Entrepreneurship, and his wife, Nicole …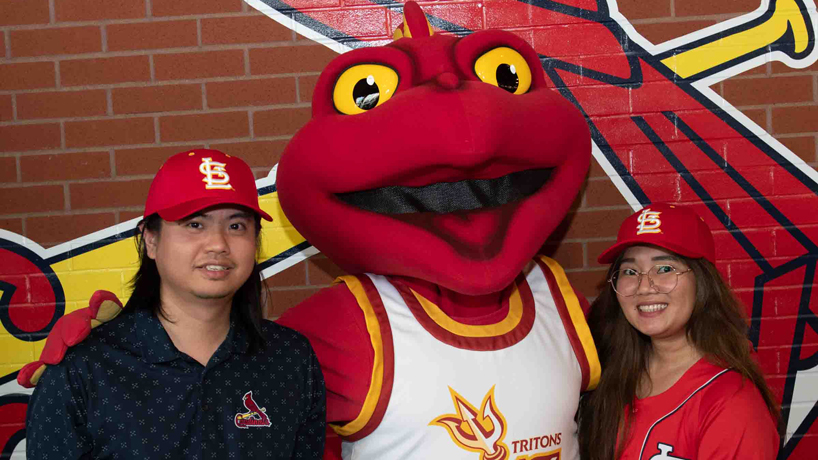 And alumni Ted Uy, BS in computer science in 2019, and Pyae Thu, BSBA in 2018.
Jennifer Jezek-Taussig, associate vice chancellor of alumni engagement and annual giving, and Professor Joe Rottman, the chair of the College of Business Administration strategic planning and innovation committee, were among the many who enjoyed the evening as the Cardinals rallied to beat the Reds 6-5.
View more pictures from UMSL Night at the Ballpark on Flickr.

Short URL: https://blogs.umsl.edu/news/?p=95091