Spring 2023 Commencement: A joyous weekend
The University of Missouri–St. Louis campus community celebrated more than 1,700 spring and summer graduates earning degrees during six commencement ceremonies over the weekend. The university began commencement weekend with a with a ceremony for the College of Optometry Friday at the Blanche M. Touhill Performing Arts Center.
The Colleges of Arts and Sciences, Business Administration, Education and Nursing; the School of Social Work; the Succeed Certificate Program and the UMSL/Washington University Joint Undergraduate Engineering Program also held ceremonies throughout this past weekend at the Mark Twain Athletic Center.
UMSL campus photographer Derik Holtmann captured a few of the joyous scenes.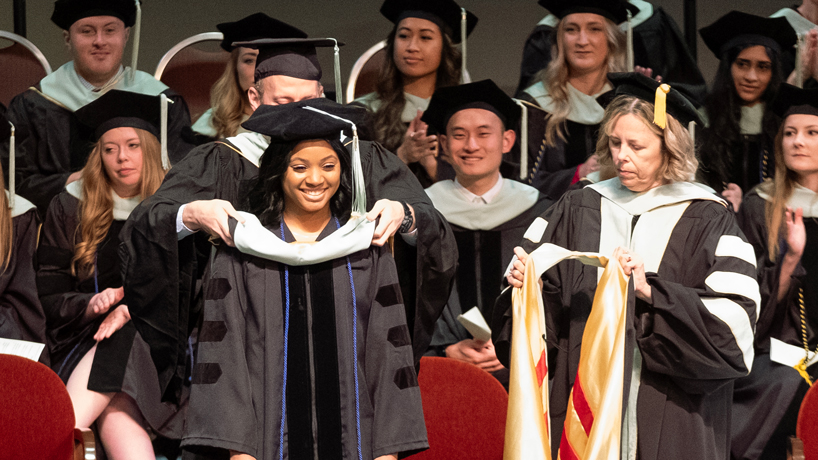 College of Optometry graduate Gabriella Watson receives her doctoral hood during the ceremony at the Touhill.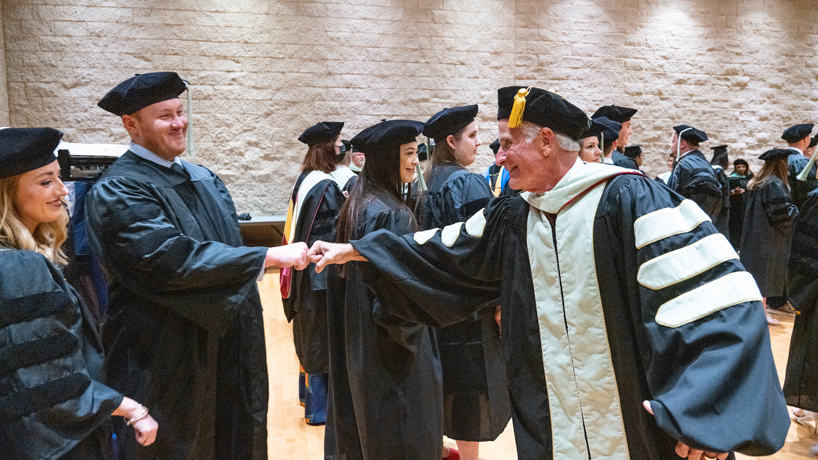 Professor Emeritus Ed Bennett fist bumps graduates before the ceremony for the new doctors of optometry.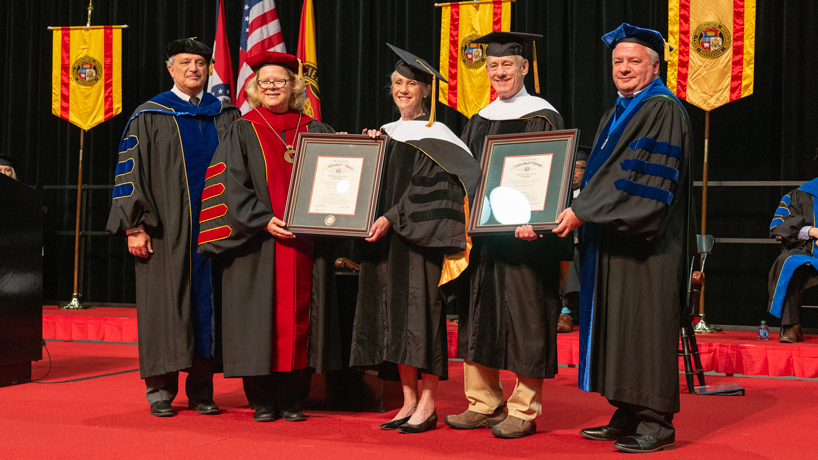 Dean of the Pierre Laclede Honors College Edward Munn Sanchez (left), Chancellor Kristin Sobolik (second from left) and Provost and Vice Chancellor for Academic Affairs Steven J. Berberich (right) present alumni Ilene and Stephen Novack with honorary degrees during a commencement ceremony for the College of Arts and Sciences on Saturday.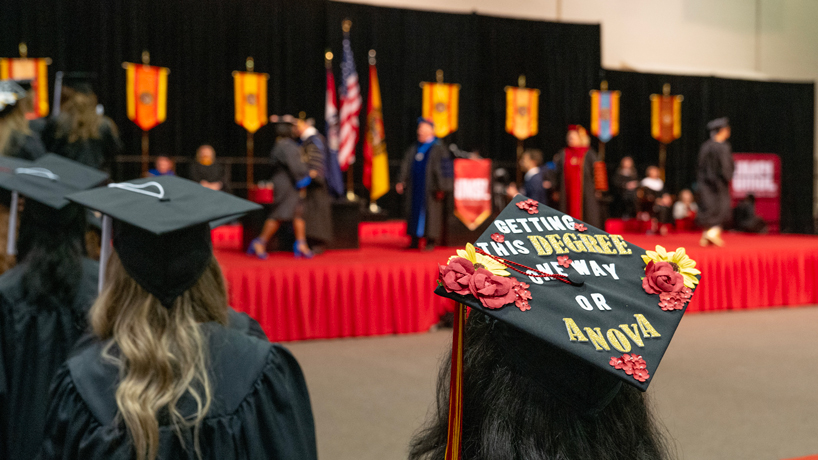 A graduate's cap reads "getting this degree one way or anova" as she prepares to walk to the platform.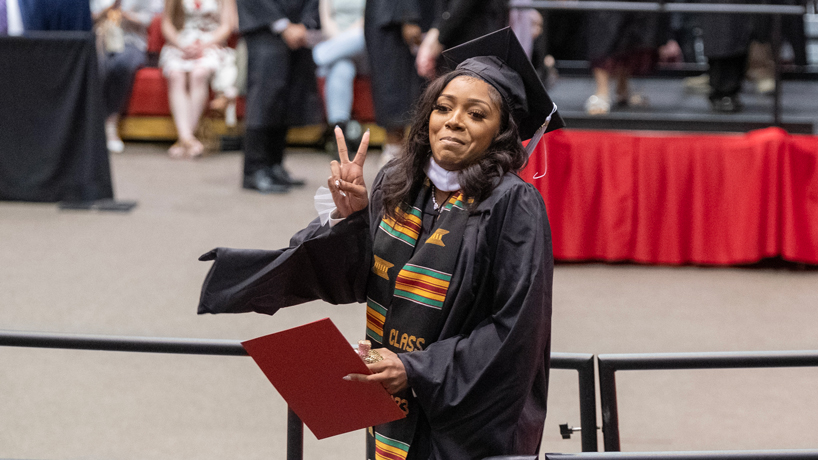 A student makes a peace sign to her family in the crowd after receiving her diploma.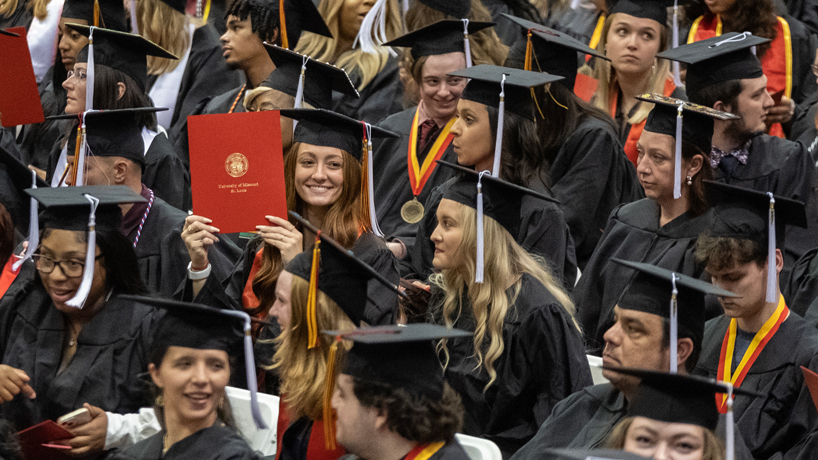 A student holds up her diploma during the ceremony for the College of Arts and Sciences.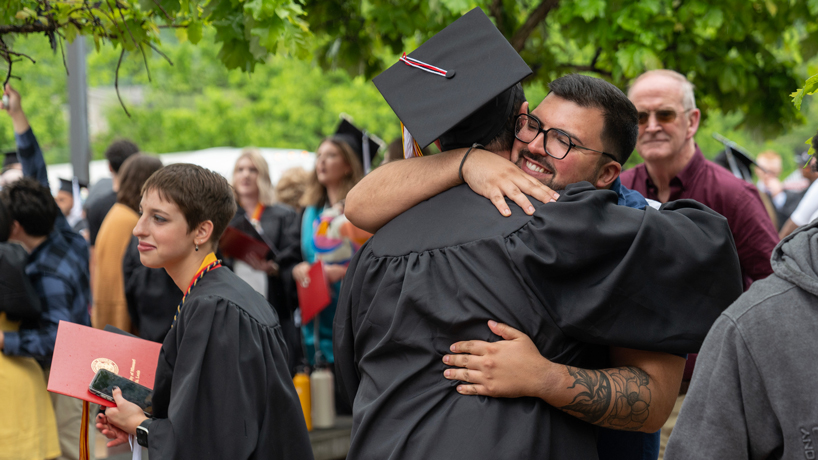 After the College of Arts and Sciences ceremonies, friends and family celebrate with their loved ones outside of the Mark Twain Athletic Center.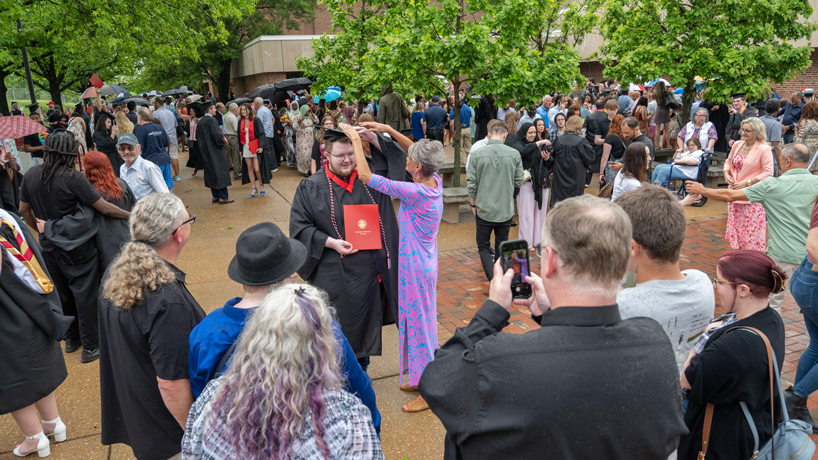 A slight drizzle didn't stop friends and family from celebrating on Saturday afternoon.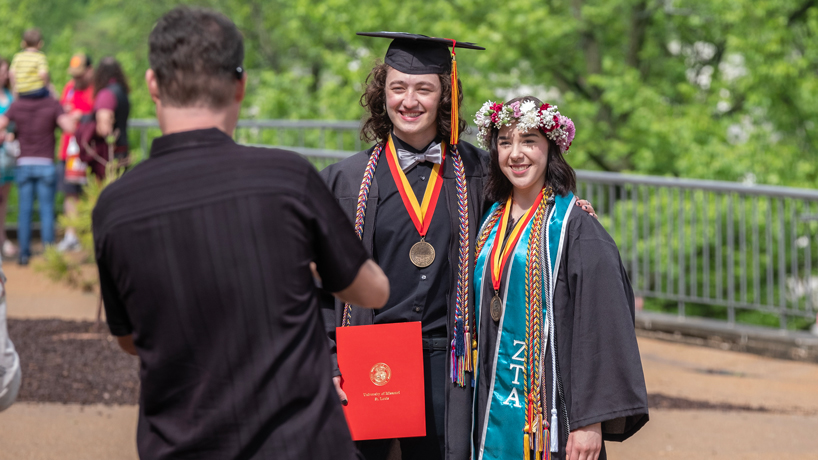 Graduates Drew Ryherd and Sydney Stark pose for photos after their commencement ceremony.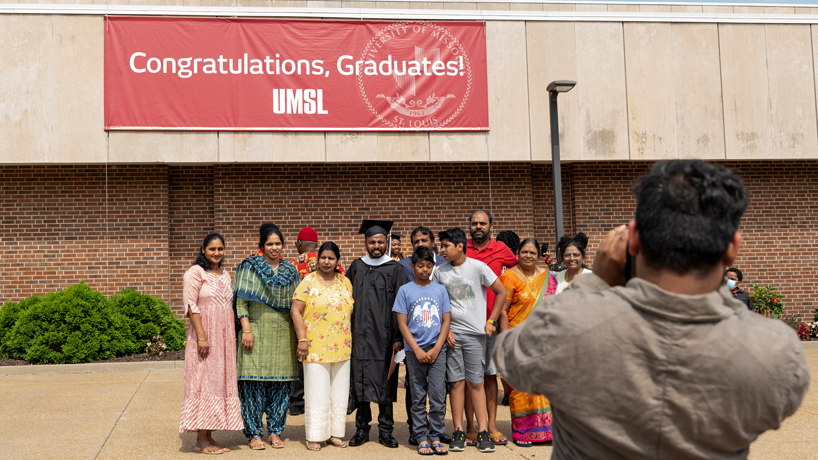 A graduate poses for a photo with his family Saturday afternoon.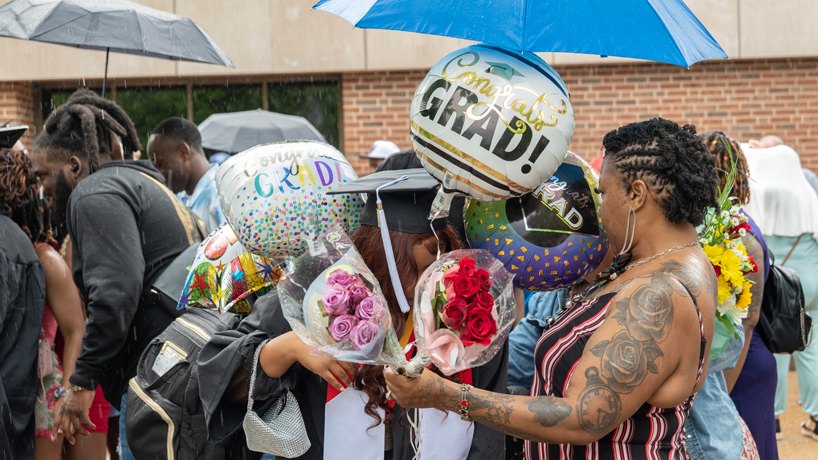 Friends and family cover a graduate with flowers and balloons.
View more images from commencement on Flickr or UMSL's Instagram page.

Short URL: https://blogs.umsl.edu/news/?p=98336