Higher education linked to longer, healthier lives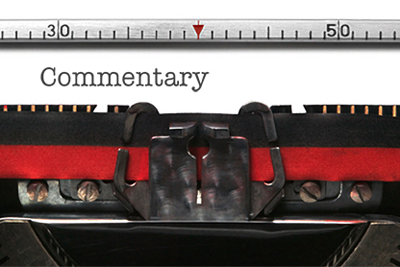 Commentary is a regular UMSL Daily column written by members of the UMSL community.
By TIM WOLFE
Since becoming University of Missouri System president, I have been travelling the state far and wide touting the advantages of higher education, offering examples like a more informed citizenry, higher income and more engagement in society.
Let me give you one more: an overall healthier, longer life.
As an avid runner myself, I was struck by a recent study by the Centers for Disease Control that linked higher education to a longer life. As reported in the USA Today, people with a bachelor's degree or higher live about nine years longer than those who don't graduate from high school. This is a trend that has continued over the past several decades, experts say, and manifests itself in more than three times higher smoking rates among those without a college degree and more than double the obesity rates in children of parents without a college degree. Those without a college degree also have higher cholesterol levels and more prevalence of diabetes.
To me, all of this boils down to the No. 1 advantage of higher education: improved quality of life.
Whether it is because those with a higher education are more aware of healthier choices or more predominantly choose healthier behaviors – or they have better access to health care – it is definitely clear that education makes a positive impact on our personal health and wellness, which, of course, ultimately affects our health-care costs as a society.
I wish I could say that Missourians were bucking these statistics, but unfortunately that's not the case. In fact, we Missourians as a lot are an unhealthy bunch with higher-than-average rates of chronic diseases like the ones mentioned above, which makes me wonder even more: are these statistics related to the fact that Missouri as a state hasn't placed great value on higher education as evidenced by near-bottom per capita funding?
As the product of higher education myself, the president of the premier public, research land-grant university in the state and the father of two soon-to-be college-bound students, I can't stress enough how valuable education is. And I am extremely concerned that there are those in our state who just don't get it.
So, I'll continue to travel the state touting the advantages of higher education. And we'll continue to encourage people to visit our website to learn more about who we are, what we do and the difference we make.
But lest anyone doubt (or not hear) my message, let me be clear: higher education is a game-changer. It transforms society. It advances our state. It pays dividends to individuals. And it is related to longer, healthier lives. Who needs more reasons than that?
Tim Wolfe is the president of the University of Missouri System.
Short URL: http://blogs.umsl.edu/news/?p=25609
Posted by
Ryan Heinz
on May 28 2012. Filed under
Commentary
,
Staff
. You can follow any responses to this entry through the
RSS 2.0
. Both comments and pings are currently closed.