Guest Editorial: May I Have Your Attention, Please?
By: Steve Bauer 
UMSL Marketing Advisory Board Member since 2013 &
Global Lead, FleishmanHillard's Social & Innovation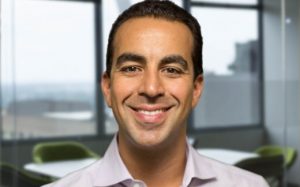 ---
Time. It's our most valuable resource. How we choose to spend it is up to each of us.
But there's a lot competing for our time… and for our attention. Studies have shown that the average person sees up to 10,000 brand messages a day. And while that frequently-shared factoid claiming that people now have a shorter attention span than a goldfish is certainly debatable, you can bet that as content marketing continues to rise, dealing with information overload will only become more and more challenging for the audiences we're trying to reach.
For the past few weeks, marketers have been frantically talking about the impact of Facebook announcing they'll be prioritizing posts from friends and family over content from brands and publishers. But this shouldn't really come as a surprise. We've seen this day coming for years now.
We speculated that organic reach would eventually be zero when Facebook announced it was going public in 2012 and again in 2013 when brands and publishers saw the first big dip in organic reach. In today's world, paid is no longer just an option for brands on Facebook. And other platforms will soon catch up to speed.
Paid strategies can definitely help ensure your content gets seen by the right audience. But being seen doesn't necessarily mean that anyone is actually paying attention.
So how can you break through the clutter when there's so much competition for just a few precious moments of people's time?
---