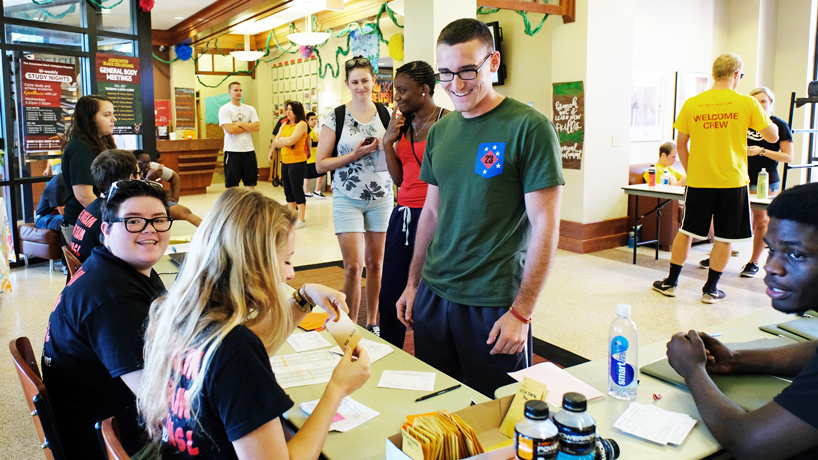 Advice From a Senior to a Freshman in UMSL College of Business
By: Rachel Mohrhard
---
What's up UMSL business? Since it's the beginning of the year, I thought it would be nice to send some of my UMSL knowledge to the freshman class. I'm going to give you 4 tips to help you get the most out of your college experience here.
The First? schedule yourself a break during your classes. Since the majority of our students are commuter, that could mean that you have anywhere from 5 minutes to a few hours drive to get back home. Sitting in class for 5 straight hours may seem like the way to go, but getting that hour and a half break can really improve your ability to focus in class, get homework done, grab a quick bite on campus, or hang with friends and relax. Being a commuter isn't always easy, but giving yourself some extra time during the day definitely does help.
The second tip, utilize what's offered to you on campus! UMSL is full of writing and tutoring centers as well as study groups and one on one help from a teacher or TA in most computer labs. All of these can really help you be successful here in the college of business. If you're anything like me and are a business major stuck taking math classes, the math tutors will become your best friends. Utilizing the writing centers can help you raise your grade by almost a full letter, and can help you improve on your writing style for when you move into the business world. All of these things and more can help you be successful here at UMSL, and give you a leg up in the business world since you have the knowledge and ability to seek help.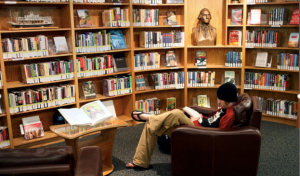 The third tip, which is my personal favorite, would be to find a quiet place for you to study around campus. Having a consistent place for you to go and work on homework in the downtime around campus can be a huge impact on your studying ability. Going to the same place regularly can help you retain information because you're not focused on taking in new surroundings. Since I this is my last semester, maybe I'll share with a freshman my favorite spot- but until then it stays between me and Lucas Hall. My final tip to be successful at UMSL is to get involved. Clubs are huge around campus, and especially in the college of business.  Getting involved in a club or two may seem like a big commitment, especially with a regular class load and working part or full time, but it really makes a big difference on your experience and knowledge. Getting to be involved in these groups can help get your personal relationships with your professors (which can be a great reference), and can give you a group of friends to have study sessions with since they're more than likely in the same classes as you, or have already taken them.
No matter what you do, getting involved can only help you succeed here, and can make your college experience more fun. The best way to get involved and find out about what's going on here at UMSL is by checking out our events calendar here: https://calendar.umsl.edu.
---