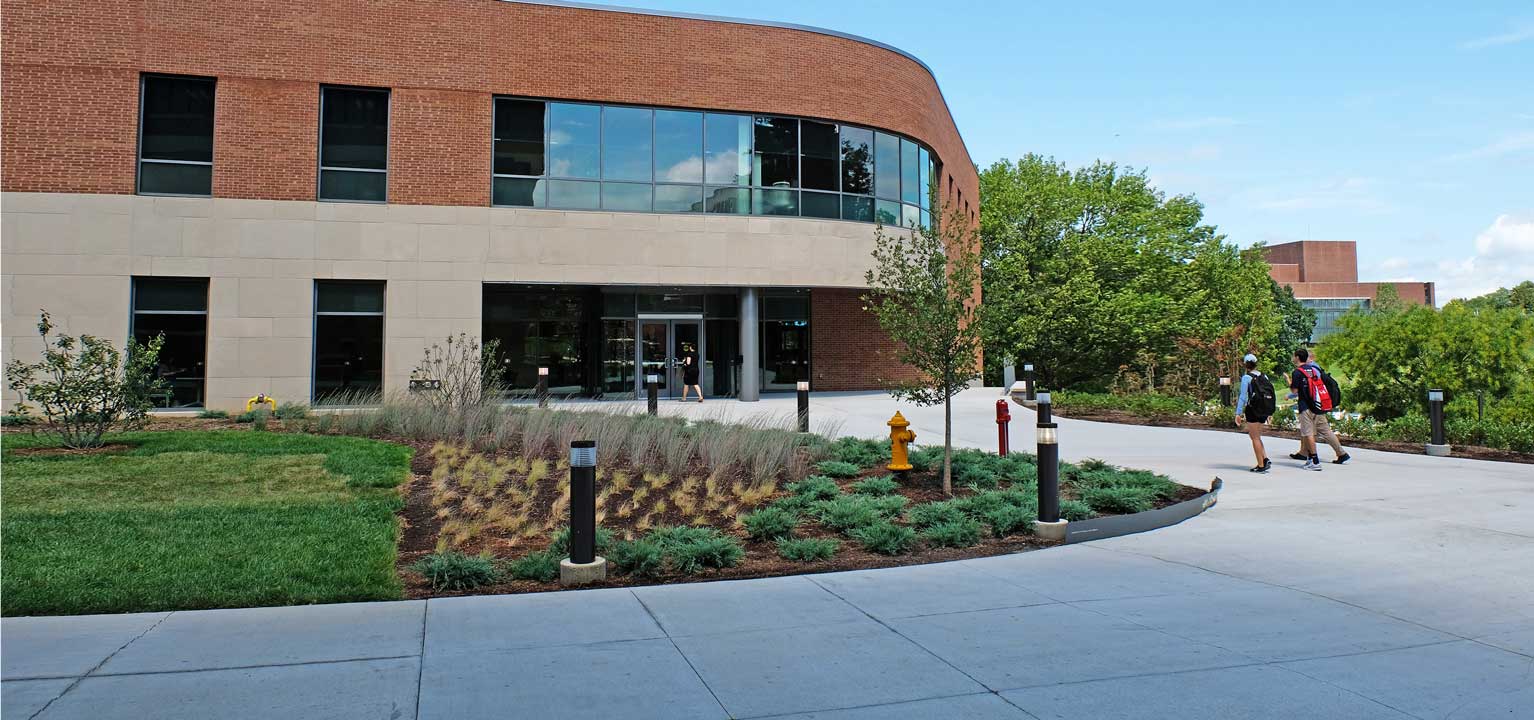 4 Reasons Why You Should Choose UMSL Business
By Tomotaka Iguchi
Are you looking to become a student at UMSL or are you changing your major? Take a look at what UMSL Business has to offer you!
I'm an exchange student from Japan majoring in marketing with UMSL's College of Business. Here are some of the reasons why I think you should choose UMSL Business because they are the reasons I chose this college!
AACSB Accredited
AACSB stands for Association to Advance Collegiate Schools of Business, and less than two percent of the 13,000 business schools worldwide have dual accreditation for business and accounting. AACSB indicates that the institution is fully accredited that students receive a quality education from faculty experts. UMSL is the only public university in the region accredited for its business and accounting programs at the undergraduate and graduate levels.
Internship opportunities
The Internship Program offers resources to students, and they can see them through Canvas or the internship coordinator. However, in order to check if the student meets the program requirements, they are asked to make an appointment with Internship Coordinator Lisa Fikki. You can either email Fikki or step by the Academic Advising Office in Anheuser-Busch Hall. This program is open to all students of the College of Business Administration that wish to further their career.
MDMC
The Midwest Digital Marketing Conference is the largest digital marketing conference in the Midwest, and UMSL Business is one of the partners. In 2019, nearly 2,000 marketers attended this conference, and the 2020 conference will feature over 90 speakers such as Google, LinkedIn, Johnson & Johnson, and Adobe, and also, some workshops will take place. This would be a really good opportunity for you to network with companies!
UMSL Business Administration includes seven departments, which are Accounting, Finance, Information Systems, International Business, Global Leadership and Management, Marketing, and Supply Chain and Analytics. The college's main building, Anheuser-Busch Hall gives you access to advising, so if you have any further questions, please stop by the building and chat with your advisor. Also, if you're looking for opportunities with UMSL Business, go follow them! They've got Twitter,  Instagram, LinkedIn, and Facebook.