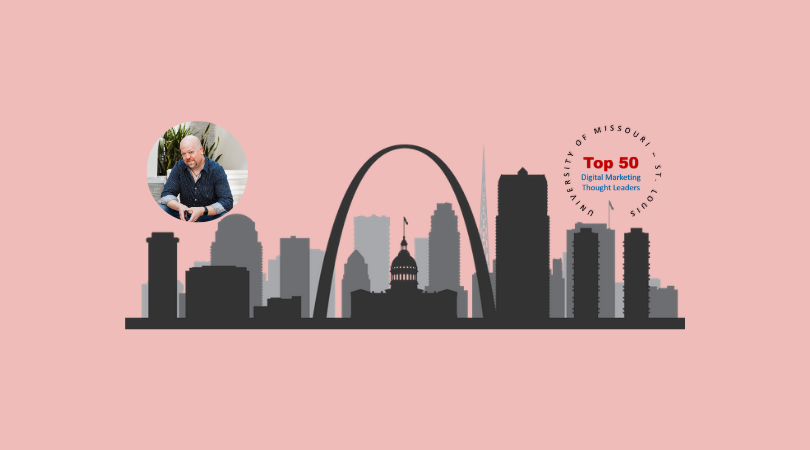 April's Thought Leaders Award
By Katelyn Gierer
Have you ever wondered who is leading the way in digital marketing? We are going out and finding the best-of-the-best all around the nation to give them the Top 50 Digital Marketing Thought Leaders award.
With the help of our Marketing Advisory Board, featuring executives from Purina, FleishmanHillard, Edward Jones and more, we are able to bring you this top list of executives.
We are excited to announce that April's Thought Leaders award is going to Mike Allton! Allton is the Brand Evangelist at Agorapulse and is the author of his own blog The Social Media Hat. The blog reflects everything that businesses need to know for their content marketing strategy. His experience with content marketing is what led us to the decision to nominate him for this award.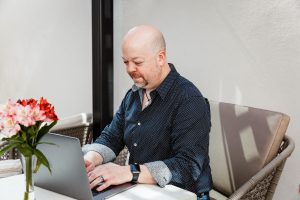 What is your college degree and major and why did you take the college path that you did?
I started at Ohio State in 1992 with aspirations of a career in music but soon found that the competition sucked all of the passion and enjoyment out of playing for me, so I switched to Political Science and International Studies. I was doing quite well, including heavy involvement in student government, having served as Chief of Staff for two years, when I became ill and was diagnosed with Graves Disease. I left school in 1995 to receive treatment and recover, then resumed my studies for a year at Firelands College then on to the main campus of Bowling Green State University.
It was during this time that I found a knack for computers and was initially majoring in Computer Science, but that focus exposed my complete ineptitude when it comes to mathematics. I'd been studying English and romance languages and found that I could finish my education with a Bachelor of Arts if I transitioned to a major in History and minor in Computer Science.
How did you get into marketing as a career or realize this was your passion?
After a few years working as an ERP Systems Support Analyst, I got into IT Sales & Marketing working for an old friend in Ohio. I took a break from IT for a couple years to sell swimming pools and hot tubs and, while fun, that experience also gave me some pretty intense sales & marketing training. That set the stage for me to launch a series of remote, online businesses over the next few years, eventually culminating in a social media marketing website where I focused on publishing content about the industry and platforms and tools, and leveraged that content to generate revenue in a variety of ways.
I launched The Social Media Hat in 2011 and by 2014, I was hired to serve as Chief Marketing Officer for an online business-building service. Four years later I was hired by Agorapulse to serve as Brand Evangelist, where I'm responsible not only for all of our influencer marketing, but also our entire social media marketing and initiatives.
The world of marketing and communications is being disrupted and changing almost daily.  What is the next big shift in the world of marketing and communications that you see occurring within the next year?
As we saw a shift into nearly 100% virtual activity due to circumstances in March 2020, more and more businesses – and individual people – are realizing the value that can be served by eliminating things like unnecessary travel or extraneous gatherings. But what this really brings to the forefront when it comes to marketing and communication is the reality that we are part of a global community. Virtual Meetings happen irrespective of borders or time zones, and that is going to foster incredible opportunities for growth and collaboration.
More and more businesses are seeing and reaping the benefits of working together – starting with supporting their local, regional and global communities. That experience will lay the foundation for ongoing initiatives.
What is your one most favorite website/blog/newsletter that helps you stay current in the world of marketing?
My absolute favorite writer and newsletter is Ann Handley and her Total Annarchy fortnightly publication. Anyone interested in marketing and communication should subscribe now: https://annhandley.com/newsletter/
Can you pay it forward… and give one piece of advice to a new student looking to go into the field of marketing?
When it comes to marketing, there is absolutely no substitute for experience so start with your own – taking the time to figure out what you want to do and how to do it, then branch out to other brands and offer them a steep discount for the opportunity. Similar to an internship (which works just as well if you can get one), what you'll lack in income will be more than made up for in experience. Cutting your teeth on great work and promising brands will give you the hands-on time you need to learn your craft, as well as justification for future work, including referrals.
On a personal note, what hobbies do you have/enjoy outside of work?
A hobby that has nothing to do with work is building and puzzling. Traditionally for me this translated as LEGO sets that I would spend a few hours assembling and then hand over to my girls to play with and destroy as they saw fit. Recently we've invested in a Keva block set that can be used to build complex structures – made even more challenging by the fact that there are no directions included. Just pictures of buildings and structures that you can put together and it's up to you to emulate them as much as possible.