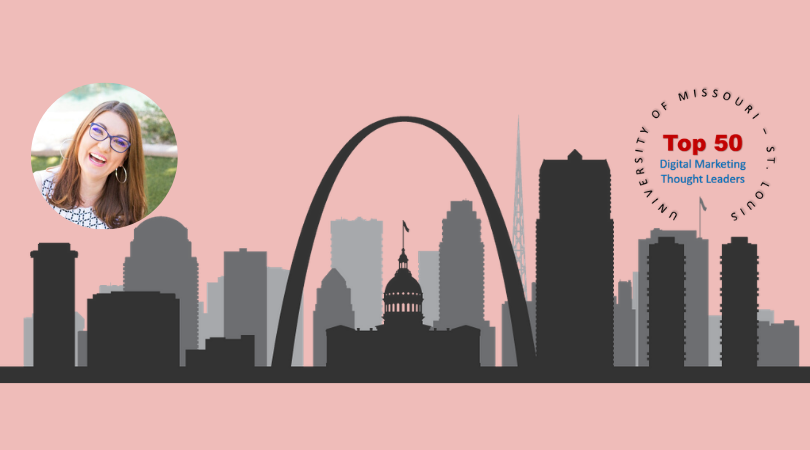 May Thought Leader
By Katelyn Gierer
Have you ever wondered who is leading the way in digital marketing? We are going out and finding the best-of-the-best all around the nation to give them the Top 50 Digital Marketing Thought Leaders award.
With the help of our Marketing Advisory Board, featuring executives from Purina, FleishmanHillard, Edward Jones and more, we are able to bring you this top list of executives.
We are excited to announce that May's Thought Leaders award is going to Jenn Herman! After discovering no one was consistently covering Instagram in blogs when it made its debut, Hermann decided to do it. She quickly became "The World's Forefront Blogger on Instagram Blogging." Hermann is the Social Media Speaker, Consultant and Trainer for Jenn's Trends which is one of the many reasons we chose her for this award.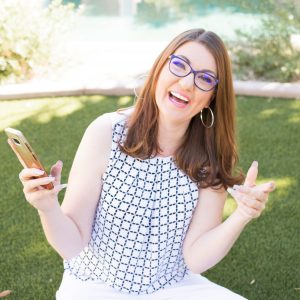 What is your college degree and major and why did you take the college path that you did?
I have a Bachelor's in Biology and a Master's in Forensic Science. I had always wanted to be a detective but didn't want to be a cop, so I decided to pursue forensic science which would allow me to investigate crimes with science. I moved to San Diego (from Canada) to complete my Master's degree and I never left!
How did you get into marketing as a career or realize this was your passion?
I've been in sales and customer service most of my life for jobs I've had. After the recession, in 2010 I ended up working for an aerospace company and began taking on marketing responsibilities for them. That fueled me into launching my own blog and building my business around social media marketing.
The world of marketing and communications is being disrupted and changing almost daily. What is the next big shift in the world of marketing and communications that you see occurring within the next year?
I believe we'll be seeing more "private" conversations in marketing. These will happen in groups, rather than on pages, and in direct messages or private feeds rather than in the public forums.
What is your one most favorite website/blog/newsletter that helps you stay current in the world of marketing?
I'm a sucker for anything Matt Navarra posts and shares. He's got feelers out to all the best sources and is a constant stream of breaking news and new features.
Can you pay it forward… and give one piece of advice to a new student looking to go into the field of marketing?
One thing I think many marketers don't consider is that marketing is customer service. You need to understand your customer, what they want, what they need, and how they communicate. If you can give them content that appeals to them and their needs, if you can be responsive and supportive of them, then the marketing is easy.
On a personal note, what hobbies do you have/enjoy outside of work?
Hobbies, what are those? Lol! One of my favorite things to do is theme parks with my daughter. We go to the zoos, SeaWorld, Disneyland, and more quite frequently (when we're not in quarantine at least!). She and I have some epic girls' days just the two of us exploring Southern California.