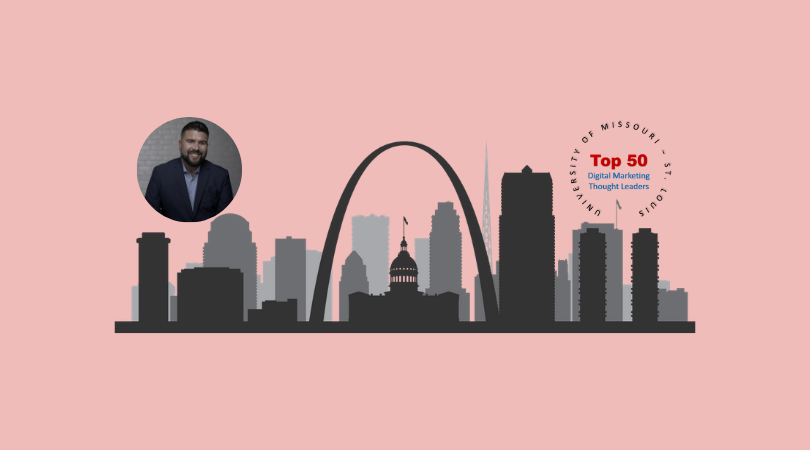 August Thought Leader
By Katelyn Gierer
Have you ever wondered who is leading the way in digital marketing? We are going out and finding the best-of-the-best all around the nation to give them the Top 50 Digital Marketing Thought Leaders award.
With the help of our Marketing Advisory Board, featuring executives from Purina, FleishmanHillard, Edward Jones and more, we are able to bring you this top list of executives.
We are excited to announce that August's Thought Leaders award is going to Carlos Gil! Gil is the Author of "The End of Marketing: Humanizing Your Brand in the Age of Social Media and AI"  and the CEO and Founder of Gil Media Co. Before creating his company, he served as a digital marketer for companies, such as BMC, LinkedIn, Save-A-Lot and Winn-Dixie. Gil has extensive experience in the digital marketing field which has led us to believe he is more than deserving of this award.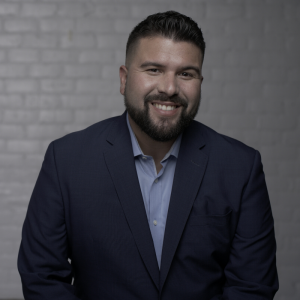 What is your college degree and major and why did you take the college path that you did?
Initially, I didn't go to college and started my career young at the ripe age of 19 years old. It wasn't until I turned 30 and began pursuing senior-level marketing roles that I learned the hard way that major corporations rank formal education over on the job experience. So, I enrolled in an Executive MBA program at Jacksonville University (JU) in Jacksonville, FL, to "check off a box." A year later, I was hired by LinkedIn, so to an extent, my "gamble" paid off.
How did you get into marketing as a career or realize this was your passion?
I happened to fall into social media marketing as a career after losing my job in the financial services industry in the Fall of 2008. With no college degree to fall back on, I started an online job board and became an entrepreneur. The only problem was that I knew nothing about building a business, so I leaned on my passion and persistence to get me through that period. In the process, I created a personal brand, which eventually led to Winn-Dixie hiring me as an employee in 2012 to start social media. The rest is history.
The world of marketing and communications is being disrupted and changing almost daily.  What is the next big shift in the world of marketing and communications that you see occurring within the next year? 
The next wave in marketing is people as brands (we already see it with "influencers") and users taking control back from the publishers meaning more private communities, paid masterminds, and paywall content. As a brand, you need to make people the faces of your company, which I teach in my book "The End of Marketing."
What is your one most favorite website/blog/newsletter that helps you stay current in the world of marketing? 
To be honest, I DON'T visit too many websites these days for industry insights… Instead, I DO spend a fair amount of time in the "weeds" of Twitter, seeing what my industry colleagues are posting about and on platforms like Instagram and TikTok consuming content that is trending.
Can you pay it forward… and give one piece of advice to a new student looking to go into the field of marketing? 
Start building a brand for yourself NOW. That means networking your face off on LinkedIn and Twitter to form connections which may yield you a return a decade from now. Start by inviting me to connect on LinkedIn.
On a personal note, what hobbies do you have/enjoy outside of work? 
I enjoy traveling, making craft cocktails, playing video games, and attending sporting events.