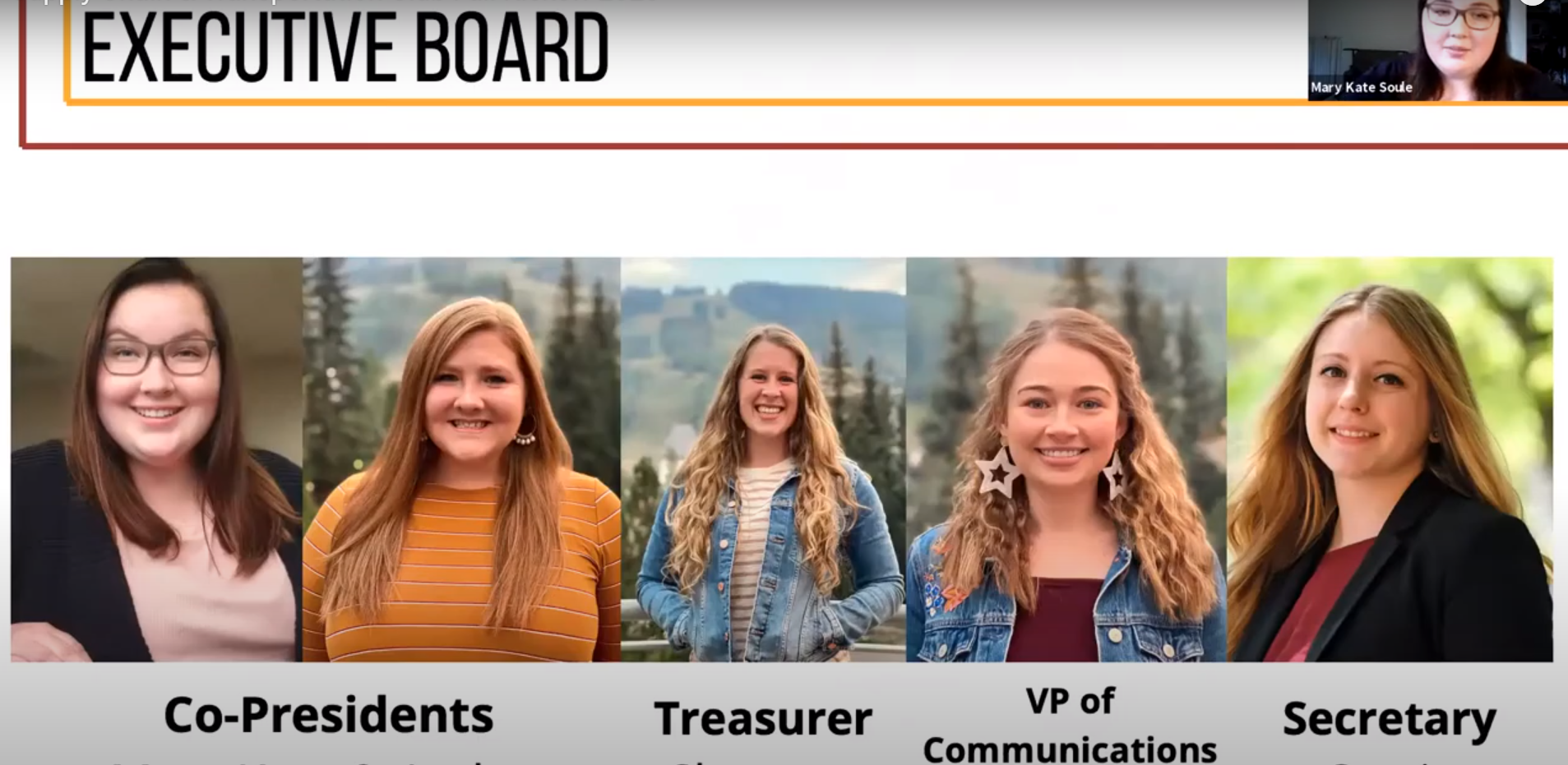 Supply Chain and Transportation Club Kicks Off Fall Semester
By Wangui Gathungu
How are student organizations adjusting with being a student organization during a pandemic? Virtually of course! The Supply Chain & Transportation Club (SC&TC) kicked off their first meeting of the fall semester on September 8. 
The fall kickoff meeting began with the executive board and the faculty advisors introducing themselves and then followed by a competitive intense game of Kahoot involving questions about Supply Chain. After the game of Kahoot the guest speakers took over.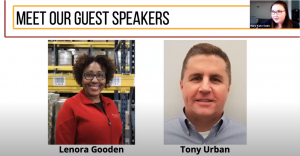 The first guest speaker was Tony Urban who is the Senior Vice President for Cass Information Systems. Urban talked about what Cass Information Systems is about, where they are located around the country, the number of employees, the shipper retention rate, and when the company began. Then followed the presentation by discussing Cass's freight index. Urban also touched on how the supply chain has changed since he started his career. He wrapped up his presentation by discussing the changes Cass has started since the pandemic started. A few changes the company has made is remote working, transitioning to Microsoft Teams, and how their performance is not time clock based. 
The second guest speaker was Lenora Gooden who is Vice President of Product Acquisition & Government Compliance for the St. Louis Area Foodbank. Lenora began talking about what the Foodbank is all about and what they do. The Foodbank provides food and financial assistance to over 500 soup kitchens, homeless shelters, children homes, low income senior citizens, health care facilities, universities (UMSL included), and low income schools. She discussed the changes her staff had to undergo once the pandemic started like transition to working remotely on such a short notice, the changes that the STL Food Bank supply chain have encountered during the pandemic and how it affects the Food Bank. 
Like the STL Food Bank, Cass Information Systems, and everybody else in the world, the SC&TC also had to adjust to the changes COVID-19 brought into our lives. Cassie Bianculli, the club's secretary, says they already had the fall semester planned out when it came to events and meetings. It was just a matter of moving everything online and figuring out meetings, online events, and planning, 
One major change all organizations had to adjust to was not being able to promote their club or events on campus. Bianculli mentions that SC&TC uses social media, professors within the business school giving a shout out during their classes, MyEngage, and word of mouth to get the word out about their meetings.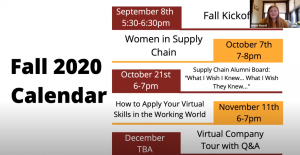 The Supply Chain & Transportation Club have an eventful semester planned. The club has four events coming up for the rest of the semester and a virtual company tour (TBA)to wrap up the semester in December. 
If you are interested in checking out SC&TC, go check out their Instagram @umslscmaclub or on myengage.umsl.edu.