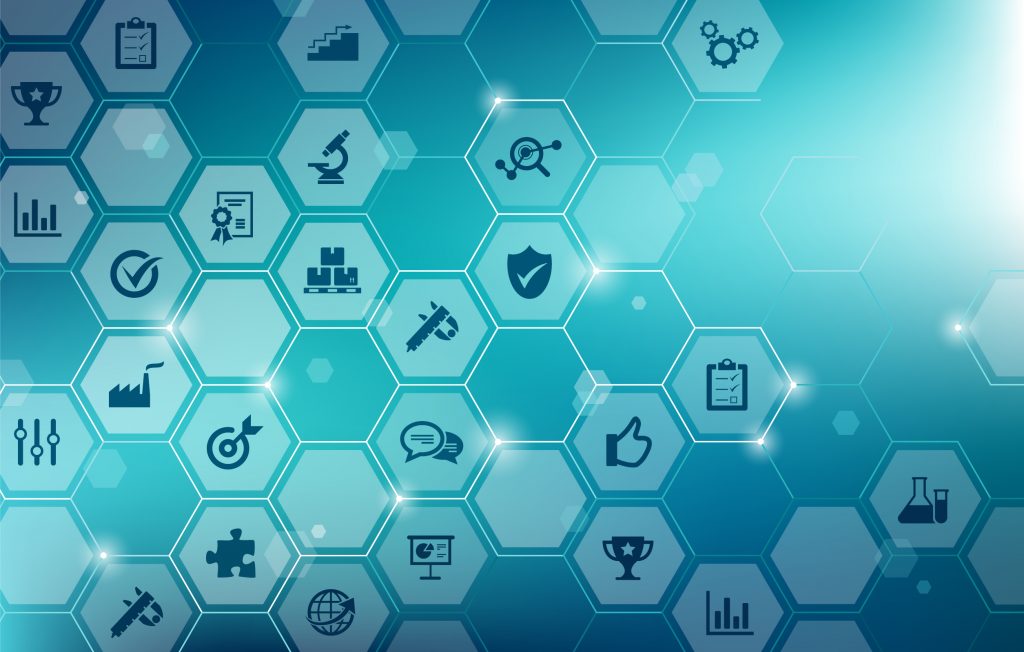 UMSL Supply Chain & Analytics Outstanding Student Award Recipient
The Supply Chain & Analytics Department is pleased to share with you our Outstanding Student Awardee and December 2020 Graduate, Shannon Keys. Shannon grew up in Columbia, Missouri and moved to St. Louis in 2017 to begin her freshman year at UMSL. She was on the executive board of the Supply Chain and Transportation Club and is a member of Delta Sigma Pi, the professional business fraternity on the UMSL campus. She was fortunate enough to experience various internships in different parts of supply chain throughout her undergraduate studies including Boeing, Hub Group, and Companion Bakery. She graduated Summa Cum Laude with her Bachelor of Science in Supply Chain & Analytics in December 2020 and is excited to begin her supply chain career in St. Louis.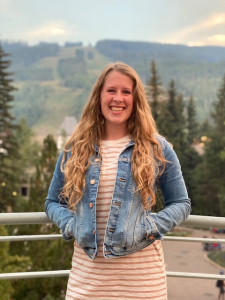 What influenced you to major in Supply Chain & Analytics?
The summer before my freshman year at UMSL, I met with my amazing academic advisor Monica Farrell. She told me supply chain was a rapidly growing industry, there were more job opportunities than graduates could fill, and the starting salary was higher than most other business jobs right out of college. This definitely caught my attention. I researched some more on my own, and decided it was the right fit for me. I enjoyed working behind the scenes, working with data, and finding the most efficient way to do things, which is basically all encompassed in supply chain.
What was your favorite memory while at UMSL?
Studying abroad for two weeks in Europe with 12 other UMSL business students is one of my favorite memories. The trip was led by an UMSL international business professor, and the course was all based on our experience and research of the various companies and government facilities we visited while abroad in Belgium and The Netherlands, including Boeing, EU Parliament, the International Criminal Court, and KMPG. It was so fun to explore downtown Brussels, go to the Waterloo museum, eat wonderful food, and walk the streets of Amsterdam. I will never forget the friends and memories from that trip last January.
What advice do you have for students beginning a supply chain degree?
Talk to your professors, be consistently involved in a club or activity on campus. Be so involved that faculty and staff cannot help but know your name from hearing and seeing it so much. Have a conversation with the Dean of the Business school. Form a working relationship with a few of your favorite professors by asking them questions about project, advice on your job search, or becoming a part of extracurricular activities they sponsor. Getting to know faculty and staff on campus has helped me get involved in the supply chain community and has led to multiple connections with supply chain professionals in the St. Louis area. UMSL staff are so kind, always want to help students, and have immense experience in the business world, so take advantage of that opportunity to learn from and connect with them.
Any tips for those aiming to achieve the Outstanding Supply Chain & Analytics Student Award?
Interact with the faculty in your courses, become a member of the Supply Chain and Transportation Club executive board, put 100% effort into your involvement and show them that you recognize the value and opportunity in being involved on campus. It is not just something to put on your resume. Show them you have the drive and dedication to achieve a successful and fulfilling career. If you are putting that energy into your college experience, they will notice.
How has the COVID-19 pandemic influenced your college experience?
I was fortunate to have finished all but one of my business courses for my degree before the pandemic hit, so I was mostly taking electives my last semester when things were online. I stayed involved in the Supply Chain and Transportation Club and helped plan events throughout the semester which was great. We had a zoom meeting every month and our events were all virtual, too. It was similar for my professional business fraternity, Delta Sigma Pi: we met online every week and planned mostly virtual events. I was happy to still have some form of regular socialization with my friends from UMSL.
How do you plan to stay connected to both UMSL and the supply chain industry after graduation?
I will be joining UMSL's Supply Chain Young Alumni Board and will continue to attend supply chain club events. I plan on coming back to UMSL in a year or two to get my MBA. I think it is always beneficial to keep in touch with people that had an impact on you. Maybe one day I can be involved as a professional with the UMSL Supply Chain Advisory Board, or with the mentoring program. I would love to be able to give back.