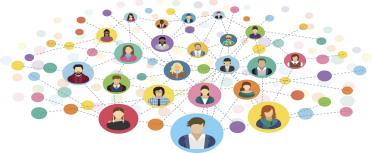 IB Appreciation Month Offers Opportunities for UMSL Students
By Carlos Escudero 
Due to all the changes the Coronavirus Pandemic has brought upon us, one of the main concerns students seem to be having (including me) is the availability of internships. Although it is easy to feel stuck in your search for an internship during these changing times, Agnieszka Ewa, graduate assistant for the International Business Institution at the University of Missouri-St. Louis offers some hope: "It's not like internships are cancelled. Most of them are remote. There are definitely still opportunities."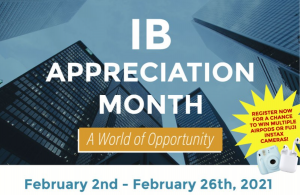 With that being said, it is International Business appreciation month here at UMSL which means there are tons of opportunities for UMSL students looking for internships to participate in and explore future career opportunities. From February 2nd through 26th, students can participate in virtual panels, led by various business executives of many different companies, such as Mark Francoeur, President of Coca-Cola Beverages Northeast. This gives students the opportunity to network, connect, and familiarize themselves with higher-up business executives, qualities which Ewa believes can aid an individual in finding an internship. 
If you are in search of an internship, I highly suggest you visit the IB's website and sign up for some webinars. In addition to this, there are several other organizations to join or follow if you are looking to further connect such as the MDMC or several UMSL clubs. I forgot to mention that these events are open to all majors. So if you're a non-business major like myself, with an interest in the business world, this is right up your alley. 
It is very easy to feel lost or discouraged in your career path during these times. However, with all the change going on around us, it is important to adapt with it. There are many opportunities out there; it's just a matter of making connections, even if it is virtually.