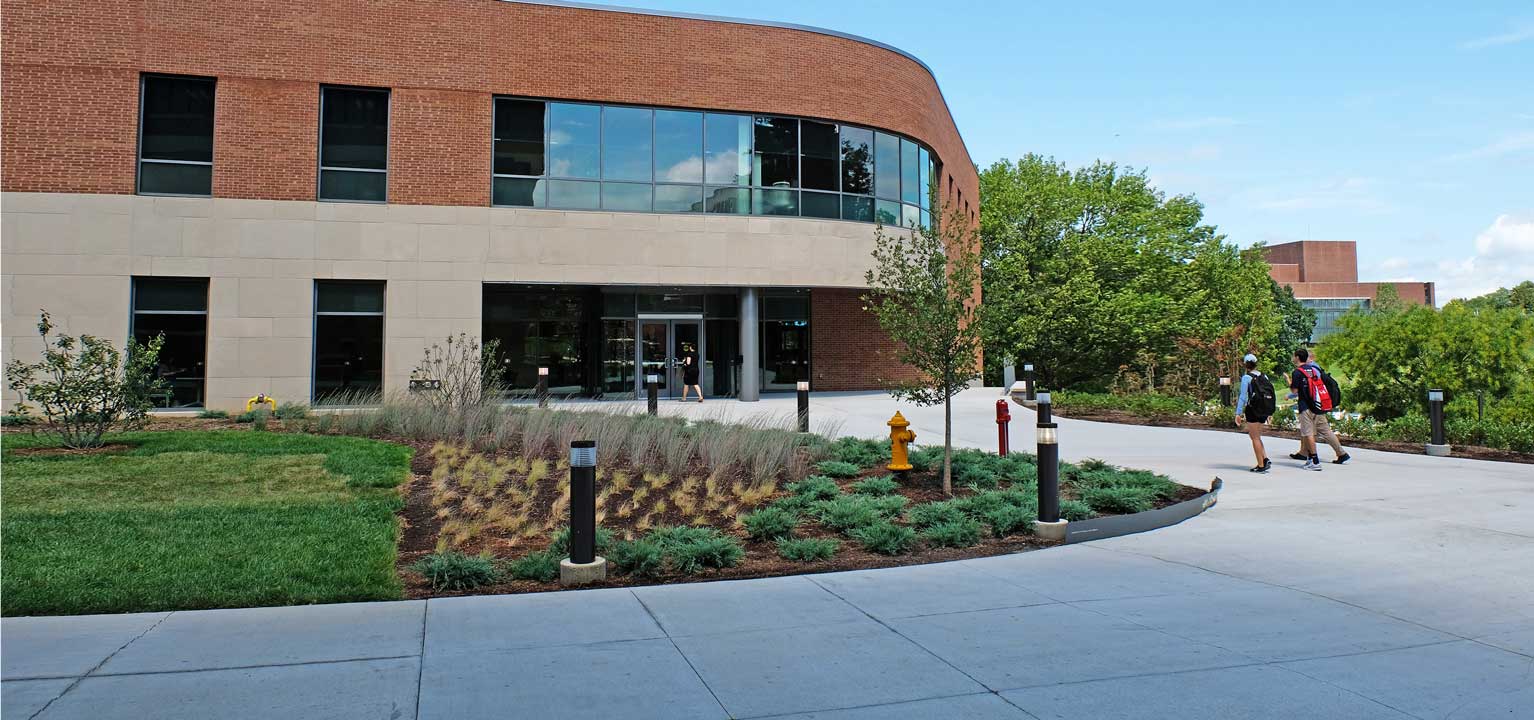 UMSL College of Business Certificate Options
By Jen Rothweiler
The University of Missouri-St. Louis has been making waves in marketing since Dr. Perry Drake fortified the digital marketing aspect in the College of Business for both graduates and undergraduates. A master of business administration has always been seen as a degree that shows you are a well-rounded individual willing to work toward high goals. There was a curriculum change in Fall 2020, allowing for students to better concentrate on certain aspects of business. The College of Business began offering certificates in different subjects and sub topics to both graduate and undergraduate students.
Michael Elliott, associate dean for undergraduates and co-chair of the Marketing and Entrepreneurship Department, is excited to be able to offer the new and growing trend of certificates to students at UMSL. Undergraduates have the option of adding a minor or a certificate to their degree, making them much more competitive in the job market right out of college.
Elliott also sees the benefits offered in the graduate certificate programs. UMSL has offered different types of MBA's for many years, but now also has graduate certificates. While Elliott believes the MBA core is essential to understand how a business operates, he also sees the value the certificates can be to MBA students, as well as other college graduates. If you are a professional already working in digital marketing or information technology, a certificate can be a meaningful credential for a promotion or when applying for a new job. 
The coolest part is what Elliott calls "stackable certificates" for the MBA program. This means students can do two 12 hour certificates, along with 12 hours of core classes, and receive their degree with two areas of expertise! A student could use this to get complimentary certificates, for example information systems and technology and cybersecurity, to enter the field highly skilled in an area of business. Maybe the MBA student has a family business, so chooses entrepreneurship and logistics and supply chain management. Overall, choosing any two of these more than 15 specialized certificates will make you highly qualified for a skilled job.
The other option is for students who have been working in a field, or would like to change fields. UMSL Digital offers a non-degree certificate program for those wishing to add a certification to their portfolio or change careers. Both the non-degree certificate and the Midwest Digital Media Conference make UMSL stand out in the field of graduate digital marketing, and these are both additions to the college of business under Drake and Elliott.
Those wishing to study may choose to only take classes for a certificate if they already have an MBA, or if they have another post-graduate degree. This is the case for Allie Helfrich, PhD, a student earning the Certificate for Digital and Social Media Marketing, but also a professor at Southeast Missouri State (SEMO). Earlier this month I took a seminar in Analytics and I noticed Helfrich, with a PhD. I had to ask why someone would get a PhD, and then go back to grad school again!? She surprised me with her response
Helfrich has a PhD Human Environmental Studies in Textile and Business Management. Fashion design? No, not at all! It is actually the study of the management and marketing of the textile industry, which does include fashion. But she doesn't have a sketchpad with next season's styles on her desk. She has experience in supply chain management from studying abroad in El Salvador while earning her doctorate. She now teaches at SEMO two days a week in marketing and textile management, but is taking class at least two or three days a week at UMSL for the certificate in preparation to change the courses she teaches next year.
The most important thing she teaches in textile management is that one must first develop a customer persona. A persona to design for and market to. Once you have a target market established you can then develop a business plan for manufacturing, pricing, and marketing. Helfrich mentioned the dynamics and expectations of the fashion target market are what keep her interested. Think about it; we all have more than "enough" shirts and pants, possibly shoes. Yes, we need clothing, but don't need clothing in the quantity or frequency with which we buy clothing. Helfrich knew she wanted to teach, because she wanted to continue to learn.
Her favorite class at UMSL was MKTG 5733, Customer Relationship Management Strategies, with Professor Sarah Dalton. The class introduces CRM software, which allows you to interact individually with customers based on their history of purchases or their response to previous advertising. It is so much better than sending the same email to every person on your list every time. While the course was challenging in learning about the different CRM software available, it was rewarding. In this class, Helfrich first heard of and used Canva to create ads for her pretend business. I asked her favorite CRM, and she said it was Hubspot, although it can be expensive for small and medium sized companies. She also mentioned that Square is a CRM, providing software, card readers, cash registers, and more to clients, creating a seamless system of CRM.
Next we discussed Social Media Marketing. We discovered we both began college when Facebook posts began with "Allie is…" and have seen the evolution over the life of the social media machine. This being said, we move to the topic of social media as a tool, not just a simple part of life. Her favorite platform for marketing is Twitter, one she had never used before this semester in 5722, Introduction to Social Media Marketing. She gave the example of Burger King UK putting an ad out on International Women's Day that did not portray the messages they intended, rather it upset many people. Twitter is responsive, businesses respond to customers in minutes and publicly, sometimes having to take something down and apologize, other times being praised. Also, she mentioned, the B2B rhetoric is interesting, citing another fast food example. In Twitter, Helfrich sees value to be built. Built carefully, being cautious of other possible meanings an ad or phrase make take.
There are more than 15 different certificates for undergraduates or graduate students in the College of Business, and you don't even have to be in the business school to have a business minor! It is a great idea to look into one of these options before choosing random electives, you might end up with an extra endorsement upon graduation.