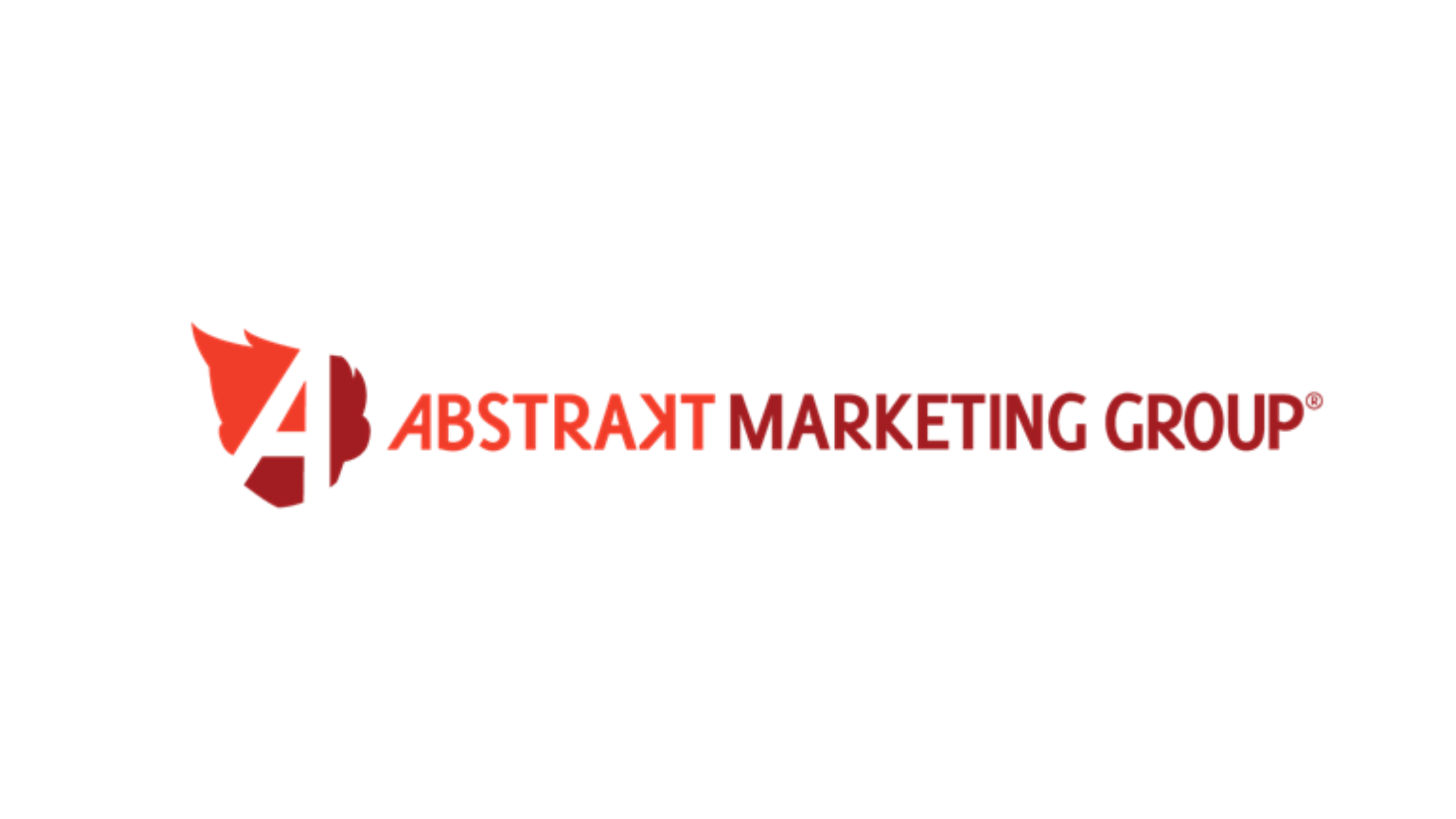 Abstrakt Marketing Group Internship | MBA Student Experience
By: Nico Ruiz, MBA Student
My experience working at Abstrakt was great, it was very interesting to see how well the biggest marketing company in the area functioned, it was an awesome experience for me, not only as a professional, but also as a person. I learned so many things, I polished skills that I had and learned a bunch of new ones. I improved so much in my communication skills that I cannot be grateful enough for the huge investment that the company put on me.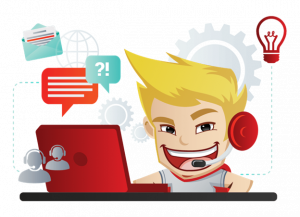 I would like to start by giving a quick overview and explanation about what Abstrakt Marketing Group does, of course as the name implies, they help market different services/products for companies, they work with different companies of different industries around the nation, and recently, a couple of companies in UK. They provide different marketing services including outbound and inbound sales development, data collection, web page creation and management, email strategies, graphic design, video production and edition, social media management as well as advertisement management, however the biggest part of the company (and the one that brings the most revenue) is the outbound sales development that purely consists in making cold calls and nurturing existing relations of Abstrakt's clients, our job was basically making calls in behalf of our clients to set appointments either in person, virtually, or on the phone and pass on those warm leads ready to go for our clients, so that they can close a deal with them, the way Abstrakt works with their clients is by exclusivity in a given territory, meaning that only one client of each industry could be working with Abstrakt for an specific geographical area, for example if we were to work with an information systems services provider, we would only take one client per geographical area because it would not make sense if we were to promote two companies of the same nature to the same people, there would be a contradiction, so their contracts were exclusive in that aspect.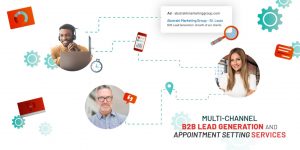 The contracts are 13 months long with an established fee paid every month for a number of appointments guaranteed, depending if it was a full or a half program, in case that Abstrakt did not meet the amount of appointments stipulated in the contract Abstrakt would be in the obligation of meaning those appointments even though the contract time is up, in other words Abstrakt would work for free until the contractual obligations are met, which in my opinion, it is a really good warranty because no matter what, the contractual obligations will be met sooner or later.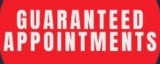 Another important thing to considered was that every single appointment had to meet a certain quality criteria for it to count, this criteria is negotiated between Abstrakt and the client before they go live, and the quality standard was measured by the "Quality assurance team" under the operations department, they listened to every single appointment call to make sure that the qualifiers and the requirements were met, if they were not met at all, the appointment would be disqualified; but if it was partially qualified they would pass it on to the client to inquire if they would be interested in taking the appointment and capitalize on the opportunity based on what was discussed on the call.
Even though the activity of cold calling is very hard, and it could be frustrating the whole team made it fun and tried to create a fun a good environment for their employees, they had music going on the floor, they celebrated each and every single success even regardless of it being a small or big, they supported every single one which was a big part of their success.
Inside the partner sales department there were different teams, each team had a different focus and different industries, including: loan officer recruitment, real estate mortgages referral, IT services provider, HVAC (heating, ventilation and air conditioning), LED lights, solar panels, roofing, and construction. I was assigned to the real estate mortgage referral, so I was calling real estate agents in behalf of loan officers in four different cities (Sandy, UT; Denver, CO; Atlanta, GA and Austin, TX), the purpose of the call was to have the opportunity to introduce the loan officer, build value on what they do as well as their experience and understand what are the needs of the real estate agent, get pain points and gather information to find the best way to partner with that real estate agent in order to build a reciprocal relation, in which the loan officer would receive referrals from the real estate agent to issue mortgages to homebuyers and the real estate agent would receive referrals from the loan officer to sell properties, the reason being is because a real estate agent is not able to issue the loans and, the loan officer is not able to sell houses so they need each other, creating business reciprocally.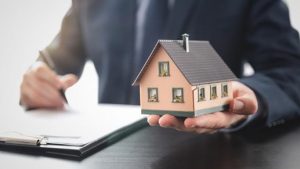 The floor was divided into teams with different names, each team had a banner and a specific industry they dealt with, I was assigned to a group that was called "The Avengers", however there were other teams, such as: "Top Guns", "Game of Phones", "National Phone League (NFL), "Star Wars", "Hogwarts", "Ultimate Phone Championship (UFC)" and many others many other teams in different floors. I think that the creation of smaller groups is helpful, so the employees stay focused in one industry to be able to master it, do better calls and close more appointments as a result.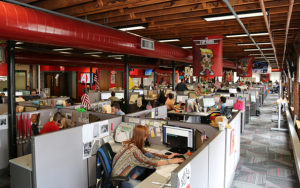 What I like the most about my experience at Abstrakt was that every person was always available to help and support, even if they were not in the same department, they always tried to point me to the right direction, and give me the right advice, additionally, the company was very fair with its employees, they received the right amount of paid time off (PTO), a good compensation package with the potential of an increase (if the expected performance is met) as well as a good benefits package such as medical, dental and 401K matching. Furthermore, the company also is invested in social work and is constantly trying to give back to the community, for example, the company uses its whole work force to do social work (usually helping a non-profit) once a year, in addition to that, every single employee has the right to take one day off from work to help a non-profit organization of their choice, along with it, every employee is encouraged to take one day off for any special interest that he/she may have on top of the PTO and the holidays that were given by the company including: New Year's eve, New year's day, Christmas, memorial day, independence day, Thanksgiving and the day after.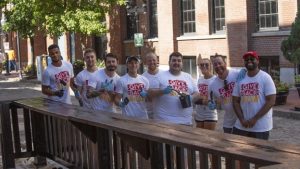 Another cool thing about Abstrakt is that they hosted many nice events for their employees, such as Halloween custom contest, Thanksgiving lunch, Christmas party, Wednesday's Trivia, and a different cocktail was given every single Friday after work with a food truck at lunchtime. Moreover, every month they released a magazine with an overview of the month's activity, some educational an interesting content and great pictures, along with that, every month the director of employment engagement (Danie) hosted a series of video called "Lightning speed News" in which he highlighted different aspects of the activities that happened during that time and also he gave a little insight from different departments, every video was so funny and creative that it made employees excited for its release, the videos were easy to watch, light in content an informal, it was a great way to start your day.
Here is a link to Abstrakt's YouTube channel where you can find all these great videos:
https://www.youtube.com/watch?v=lus5mg6Ir6o&list=PLJITWNOdZLq18Q_s__-zWvBydsTGIYadF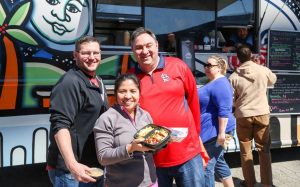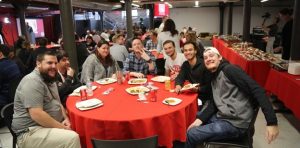 I would like to conclude by saying that Abstrakt is always looking to be growing, as a matter fact, the company's slogan is "Always be growing". They implement the right mentality to their employees to succeed and grow, not only as a professional but also, and more importantly, as a person. The company has been showing great success throughout the years, even though it is a fairly new company in the market, with only 12 years, it has been always pointing in the right direction, the direction of growing. Even in the toughest years, as it was in 2020, with all the effects that the pandemic has on the economy, they did an incredible job, increasing their numbers and buying a marketing company called "Sapper Consulting" that specializes in email marketing.
I am so grateful for the huge opportunity I received and the proper treatment I was given, such a professional company, always will recommend it and I wish them the best of luck in everything!