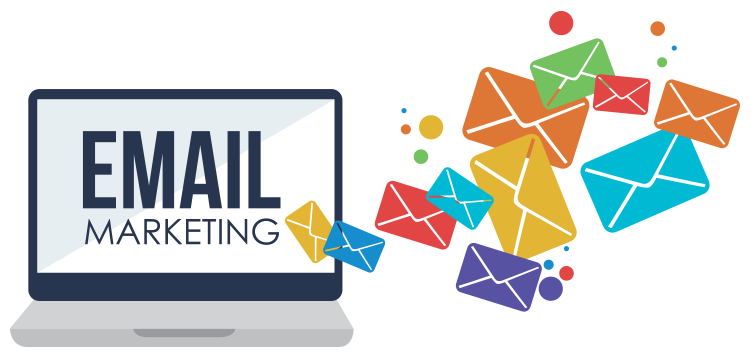 Maximizing Email for Marketing Purposes Part I: Personalization
By: Carletta Washington
I recently attended an Email and Cross-Channel Relationship Marketing Strategies seminar led by April Mullen, a leader in digital marketing and a Digital Marketing Adjunct at UMSL. There was a wealth of excellent knowledge, expertise, and illustrations shared within these 2 days of learning! For those in the start-up stage, personalization and subject lines (to be discussed in Part II) might be a great starting point for improving your conversions.
Personalization. This is beyond inserting your customer's first name into the greeting of a generic email template. It is more about making your customer feel as though the email is tailored just for them—even though you are utilizing a template. April discusses the 4 Levels of Personalization along the customer journey:
The Conference Principle.

At this stage, you and your customer are meeting you for the first time, like a "first date" as April describes it. Your customer provides you with general information such as their name.

The Neighbor Principle.

At this stage, you are getting to learn a little more about your customer. On-site forms and emails allow you to gather more information that an individual might be willing to share with a close acquaintance such as their birthday, hobbies, and possibly their age. Take the opportunity to send a birthday or anniversary email, even greater personalization!

The Family Principle.

Now, you are gathering additional and even more personal information through customer profile emails that provide time-based or behavior relevancy metrics. You can remind your customer that it is time for them to reorder a particular product, for instance.

The Me Principle.

Once in the phase, you can offer your customers advanced behavior content marketing regarding nearby restaurants, etc. based on user engagement and GPS, etc. Ultimately, only your customer can provide this information and they are willing to allow you permission accessibility.
Understanding how each of these types of personalization works can help you to enhance your skills as an email marketer – even when utilizing an email template! Take time to develop 4 email templates to fit each type of email marketing personalization strategy to help increase your business' conversions TODAY!
For more information on how to personalize your email, visit: John Bonini's blog on Litmus featuring his interview with Ann Handley, famous writer, speaker, Wall Street Journal best-selling author, and most importantly – digital marketing pioneer.
Also, follow April Mullens on Twitter @aprildmullen.
If you'd like to learn more about other marketing seminars that UMSL's College of Business Administration offers, visit our website.
Upcoming: Maximizing Email for Marketing Purposes Part II: Subject Lines