April 2022 Supply Chain & Analytics Spotlight
April 2022 Supply Chain & Analytics Spotlight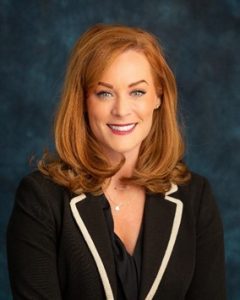 This month we are pleased to feature one of our recent additions to the UMSL Supply Chain & Analytics Executive Advisory Board, Meghan Meurer, the Executive Vice President of Sales at UniGroup. Meurer has over ten years of experience in the transportation industry having started her career at Schneider National. We are thrilled to have Ms. Meurer on the advisory board and look forward to the expertise and invaluable insight she brings with her. Continue reading to learn more about Meghan, advice she offers for students and even a list of book recommendations she was kind enough to share with us (great for summer reading)!
What encouraged you to join the UMSL Supply Chain & Analytics Executive Advisory Board? 
I absolutely love learning. When this opportunity presented itself, I had responsibility over our commercial organization at UniGroup, while also teaching as an adjunct professor at my alma mater Stephens College. This role is unique in that it pairs well with my passion for learning and is also within my chosen field of work. As a member of this Advisory Board, I see it as a tremendous opportunity to help encourage students and get them excited about the field of supply chain/logistics!
What is UniGroup and what role do you play in the organization? 
UniGroup is a $1.5B transportation co-operative based in Fenton, Missouri and parent company of United Van Lines and Mayflower Transit. We lead the industry in both corporate and residential moving services. We also own TransAdvantage which sells and finances rolling stock of assets and moving supplies, as well as a large logistics operation- UniGroup Logistics, which specializes in transporting high value inventory and managing large scale project-based work for our clients. I have responsibility for commercial teams within the UniGroup organization.
Are there any books, podcasts, or organizations that you recommend for students pursuing a degree in supply chain?
We are always hiring at UniGroup! 
St. Louis is an excellent location for students interested in entering this field. We have many manufacturers within the metro area, along with multi-modal operations at most organizations, and large transportation companies too. From lead to order, there is a vast array of opportunities that exists within the supply chain process including sales/marketing/strategy/customer service/finance/operations/product development/HR/legal etc. It's also a unique time with the disruption in our industry, and supply and demand imbalances that exist today. It's forcing many organizations to reprioritize work and create new roles and departments for future stability too. 
Meghan's Book Recommendations: 
Jeffrey Gittomer- Little Red Book of Selling 

Adam Grant- Originals & Think Again 

Jim Collins- Good to Great & Built to Last 

Mike Weinberg- New Sales Simplified, Sales Management Simplified, #SalesTruth

Simon Sinek- Start with Why & Leaders Eat Last

Bob Chapman- Everybody Matters

Tony Hsieh- Delivering Happiness

Chris McChesney/Sean Covey/Jim Huling- The 4 Disciplines of Execution 

Sean Covey- The 7 Habits of Highly Effective People

Anne Helen Peterson-Can't Even

(How millennials became the burnout generation)

Jim Dethmer/Diana Chapman/Kaley Warner Klemp- The 15 Commitments of Conscious Leadership 
What is one piece of advice you would like to share with students preparing to graduate soon?
Find a great mentor early on in your career. The gift of time from a seasoned veteran can help educate you and further connect you within your organization and the supply chain community.