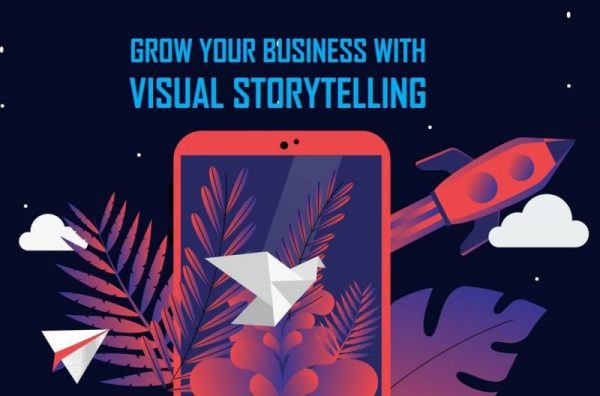 A Guide to Boost Your Business!
By: Jb Bryant
Have you ever wondered why your small business is not attracting new people? Well, I believe that I have some ideas that will boost your business! Visual storytelling is a key part in expanding our business horizon and if you aren't using it, you won't inspire new customers to come view your product. Through visual storytelling, you provide individuals with the opportunity to connect with your brand and product at the emotional level, thus giving them more of a reason to view your business.
The first way you can boost your small business through visual storytelling is by attracting new leads. Even though it sounds cliché, attracting new leads is one of the more important factors in visual storytelling. Finding new and better ways to engage your social media following is crucial. So, be sure to use impressive images and videos because this will engage new customers and hopefully keep them as well. It may be difficult, but attracting new leads will help you gain that advantage on your competitors.
The next way to really gain that one-up on your competitor through visual storytelling is by amplifying your brands' reach. This suggestion might not be for you, but providing content that can quickly spread across social media outlets and gain attention will really boost your brand. Viral content has taken no name brands all the way to the top. We live in a world where TikTok and Instagram can take small businesses and turn them into something huge solely based on a viral video. So give it a try, you never know where that one video could take you!
By this point, you have a couple new ways to boost your business through visual storytelling. If I had to pick a section that I thought is the most important, it'd be this one. Generating authentic engagement is arguably the best way to maximize using visual storytelling. If you want your customers to really appreciate you and your product, you need to focus on creating and distributing stories that really grab an audience. I believe that using influencers is the best way to share these stories. Through influencers, the weight of seeming self centered in these stories is relieved. Influencers usually have a better following and people seem to understand them better in these empowering stories. So don't be afraid to use empowering stories to engage authentic relationships with your audience. Just be sure that if it sounds self-centered, it might be a good time for an influencer.
As we begin to bring this blog to an end, I think we can all agree on the importance of visual storytelling. Visual storytelling is an obvious way to improve social media following and understanding of your business purpose. Not using visual storytelling in 2022 can really hurt your small business and its ability to compete with bigger brands. It's not too late to start your visual storytelling either. So, start now!