Behind the yellow tape: Business college prepares for building opening in August
After being dispersed between five campus buildings, the College of Business Administration at the University of Missouri–St. Louis will soon have a place of its own.
Anheuser-Busch Hall, named in honor of a $2.5 million gift from the Anheuser-Busch Foundation, will serve as UMSL's first building solely dedicated to business education. The grand opening of the 51,000-square-foot facility, located along West Drive on North Campus, is scheduled for Aug. 17.
For an exclusive tour of the construction site, scroll below.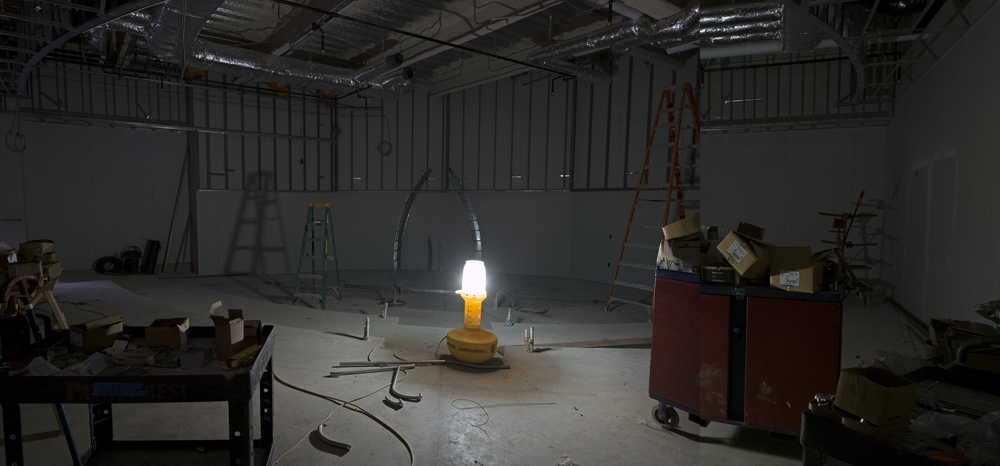 More than 140 alumni and friends contributed to this tiered classroom named in honor of Dave Ganz, emeritus associate dean and emeritus assistant professor of accounting. Ganz, who will soon celebrate his 51st year working at UMSL, is a beloved instructor for many alumni and is known by some as "Mr. UMSL." The hallway just outside will feature bold signage listing the names of all 143 donors. Located on the lower level, this classroom will seat 50 students.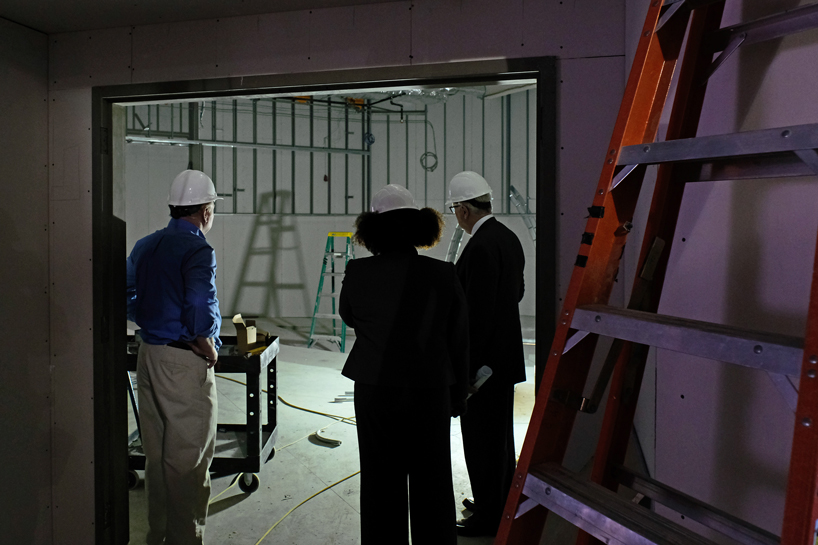 Jay Sigmund (at left), superintendent for the contractor, ICS Construction Services, Ltd., Jamillah Boyd, senior project coordinator for the business college, and Dean Charlie Hoffman survey the Dave Ganz Classroom.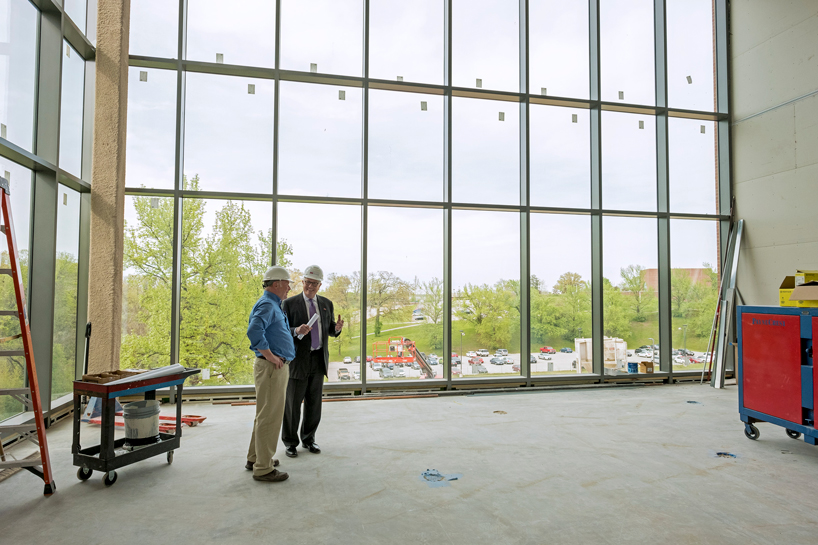 Sigmund and Hoffman discuss the Executive Education Room, a gift from the U.S. Bank Foundation. With floor-to-ceiling windows and nine clustered display monitors, the room will provide a home base for the MBA and doctor of business administration programs. The room will also offer space for events and community engagement.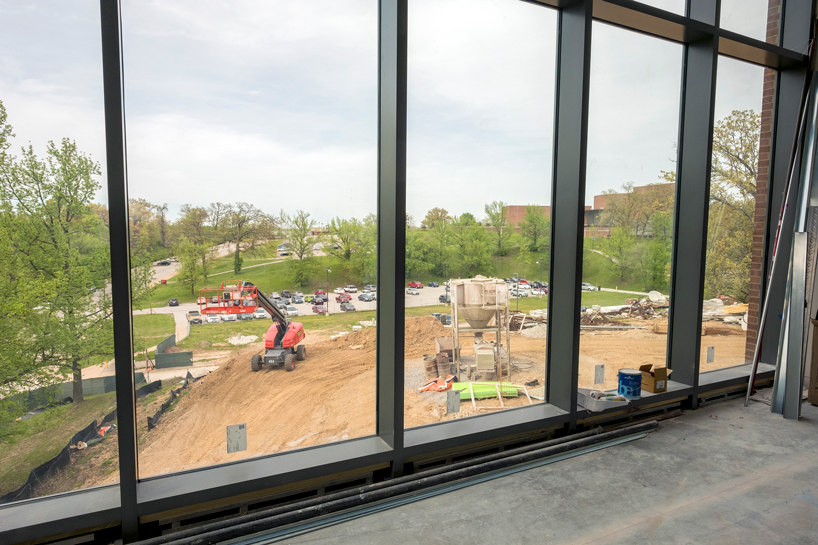 The Executive Education Room will look out onto landscaped grounds with a view of the Blanche M. Touhill Performing Arts Center in the near distance.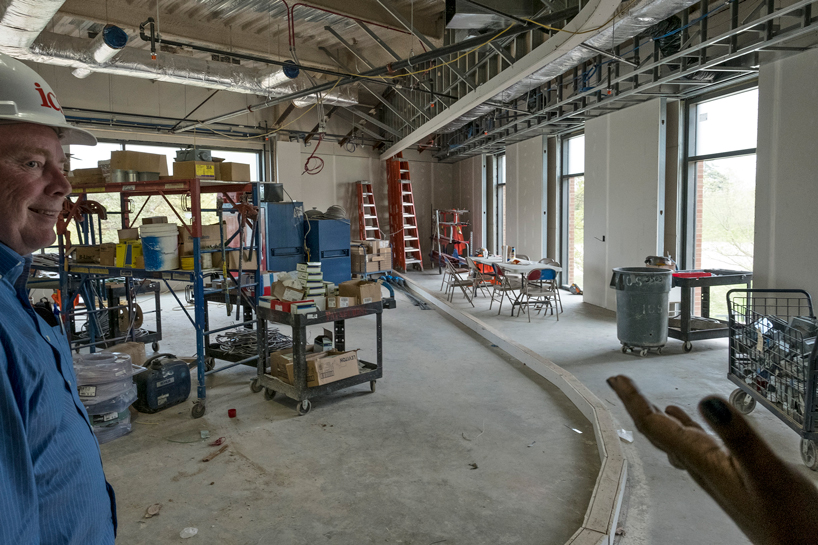 Sigmund scans the Trading Room, a gift honoring Rodger Riney of Scottrade, which will feature a curved glass wall. The space will seat 25 and provide interactive opportunities for finance and accounting students, including 12 Bloomberg terminals. Outside the room, students will find a cozy study lounge and extra spaces for collaboration and socializing.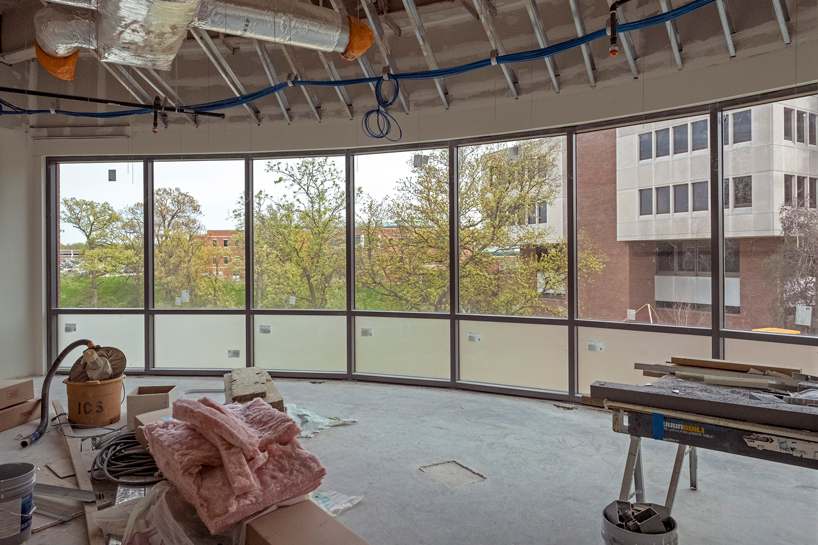 The Quad is the main view from the expansive windows of the dean's conference room, a gift from Myles and Elaine Kelly.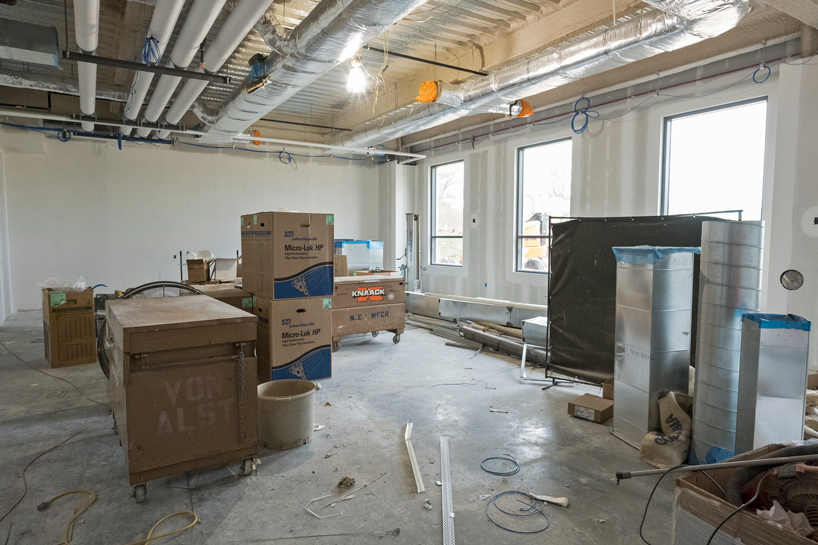 The three large classrooms on the lower level will seat between 65 and 80 students. Bulletin boards and seating will line the corridors.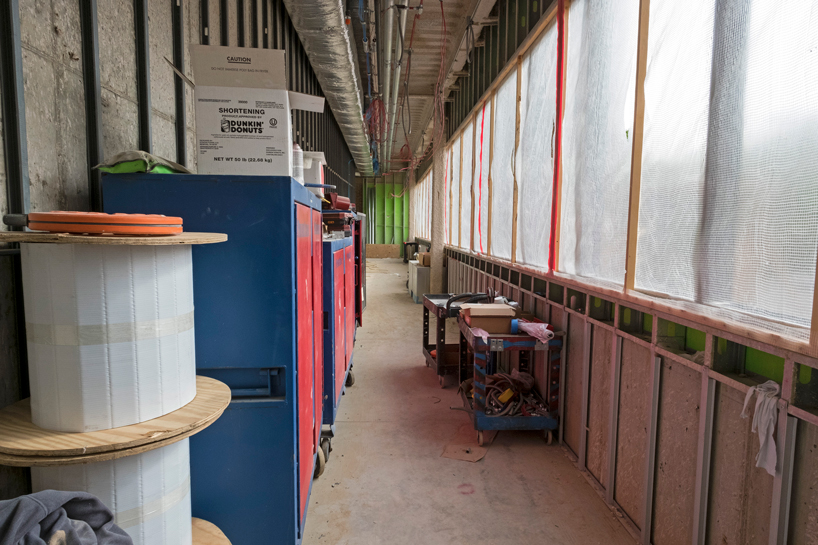 The Porter Walkway, a gift of Florine and Joseph Porter Jr., will provide easy, temperature-controlled access between Anheuser-Busch Hall and Express Scripts Hall, which will continue to house the offices of some UMSL business faculty members.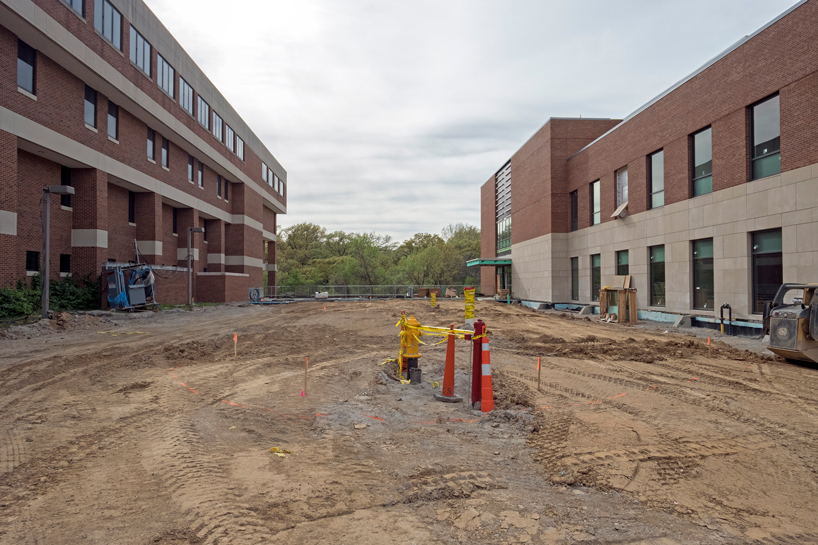 A landscaped courtyard will connect Express Scripts Hall and Anheuser-Busch Hall, providing green space adjoining the Quad.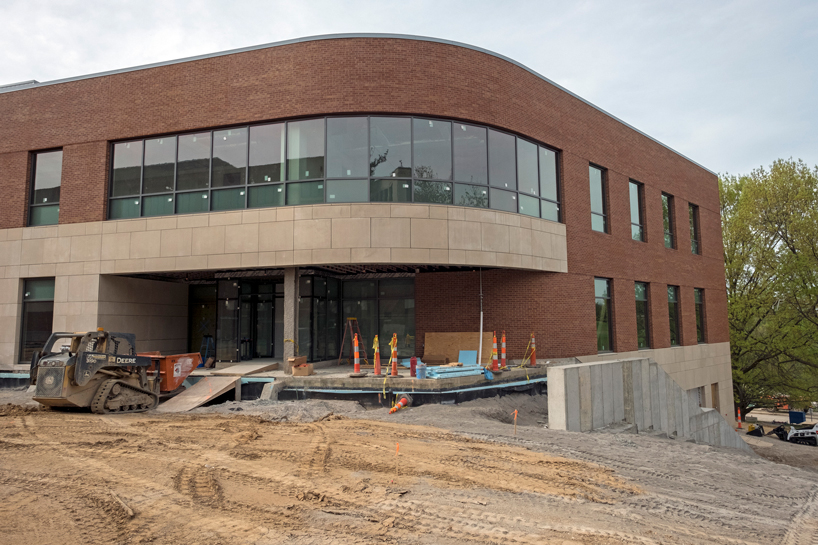 This view from Lucas Hall shows Anheuser-Busch Hall's main entrance.


Short URL: https://blogs.umsl.edu/news/?p=68860