10 great UMSL photos from the start of the fall semester
First week of class seem like a bit of a blur? Not to worry – the lens of University of Missouri–St. Louis campus photographer August Jennewein was focused on capturing a wide variety of memorable, #UMSLProud scenes.
Here he shares 10 of his favorite images from the beginning of the fall 2017 semester with UMSL Daily readers. Explore more of his campus photos on UMSL's Instagram and Flickr feeds.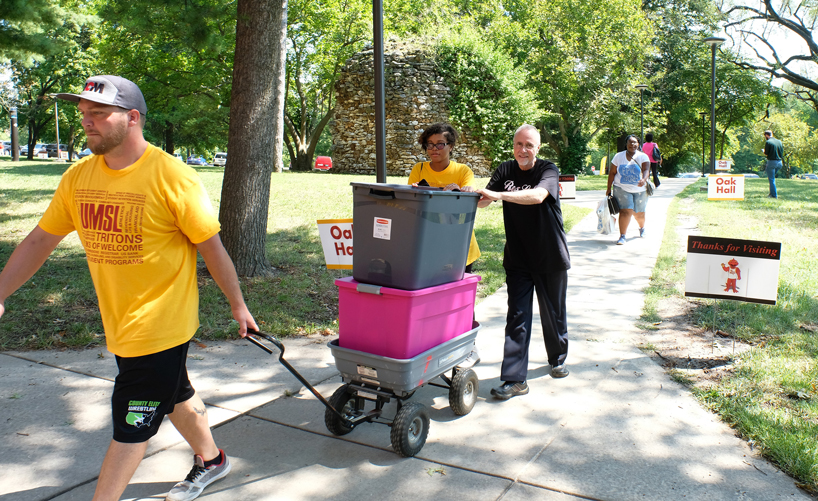 Chancellor Tom George (at right) joins a crowd of campus volunteers on hand for Move-In Day.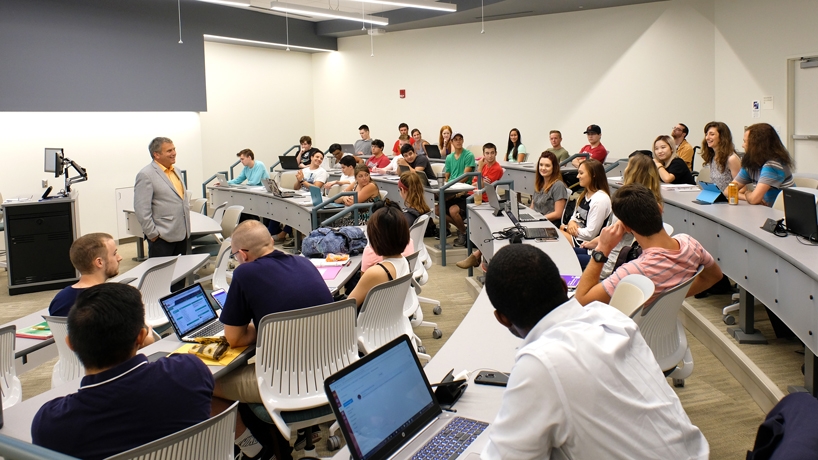 Students in the College of Business Administration enjoy the first day of class in Anheuser-Busch Hall's Dave Ganz Room, a tiered classroom funded through donations from former students.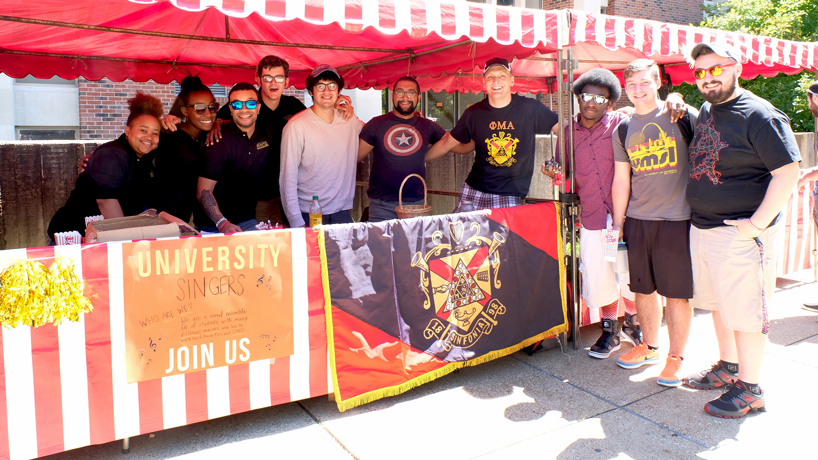 The University Singers represent at their booth during the Fall Involvement Expo.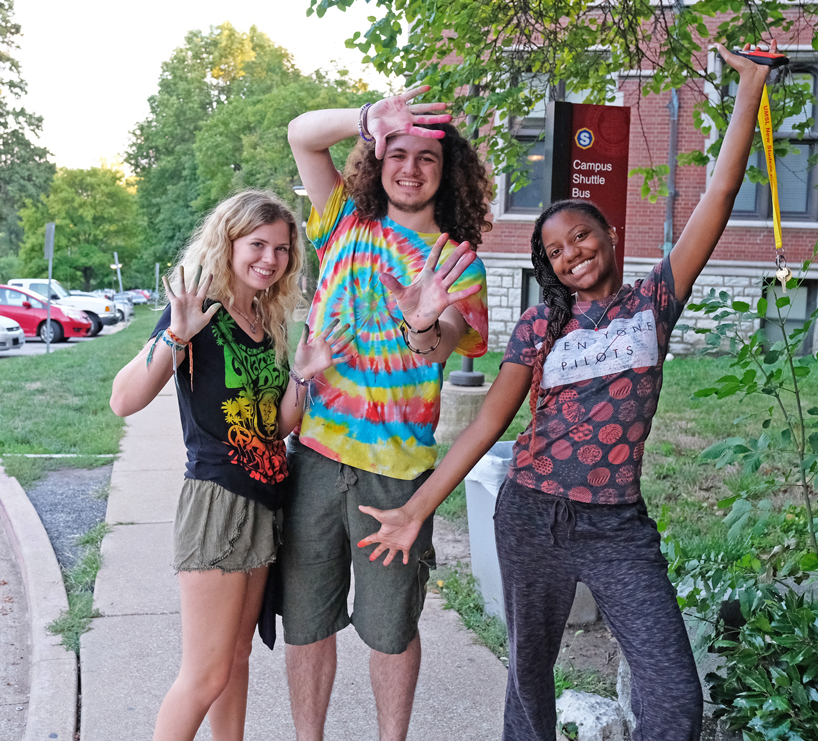 UMSL students (from left) Sydney Schaefer, Joseph Retzer and Olivia Price show off some handiwork following a tie-dye event.
The large group gathered for the International House barbecue pause for a portrait.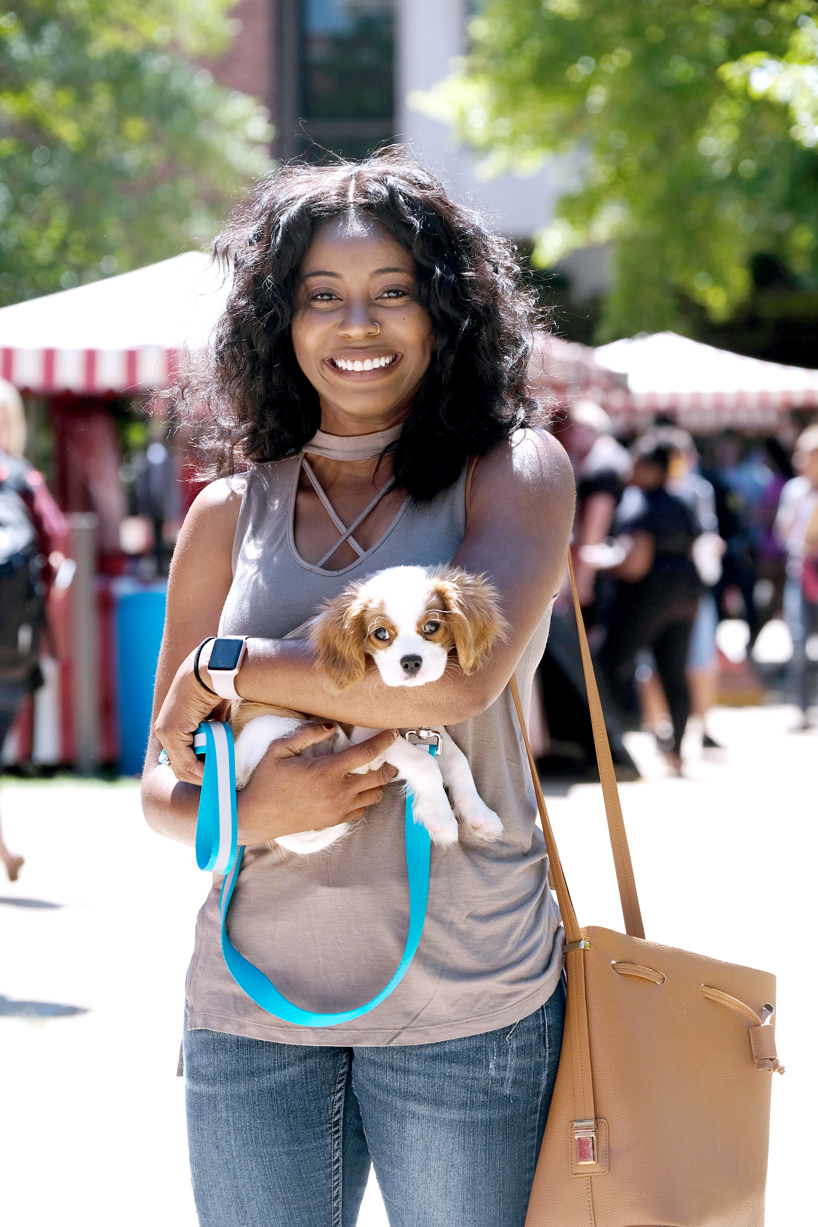 Joy Kuebee and her four-legged friend Theo enjoy the Fall Involvement Expo.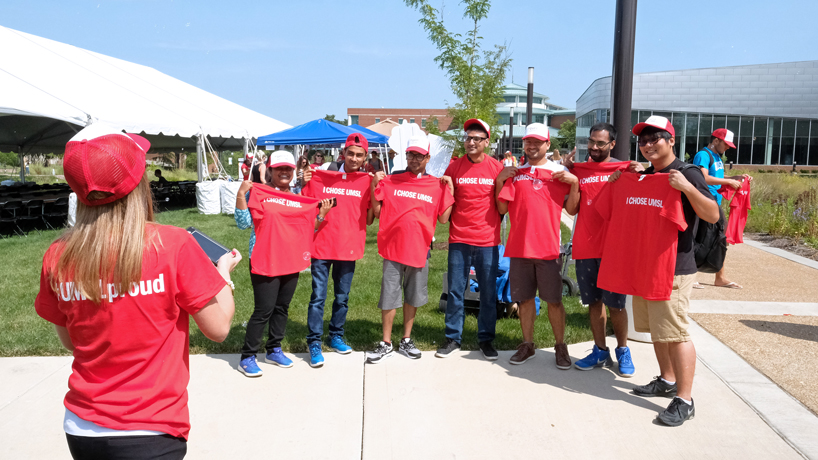 "I CHOSE UMSL" reads the front of each shirt given out at Friday's #UMSLProud extravaganza.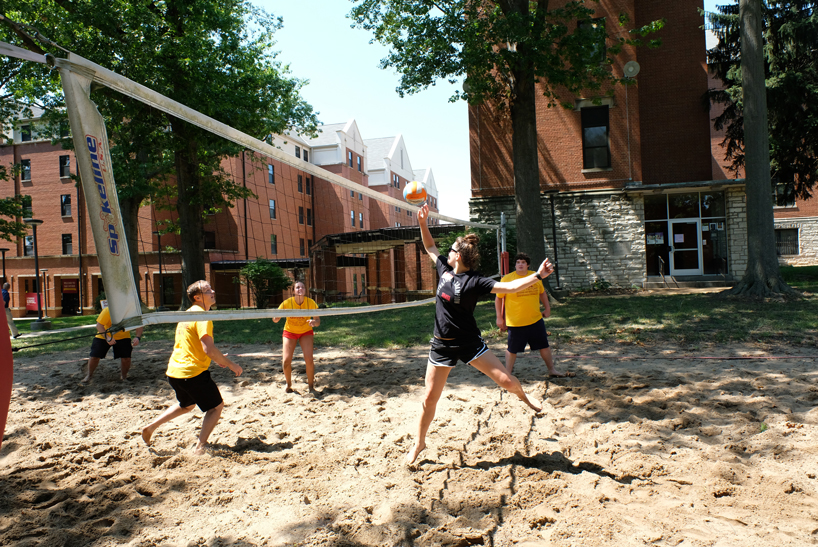 Move-In Day isn't all work and no play.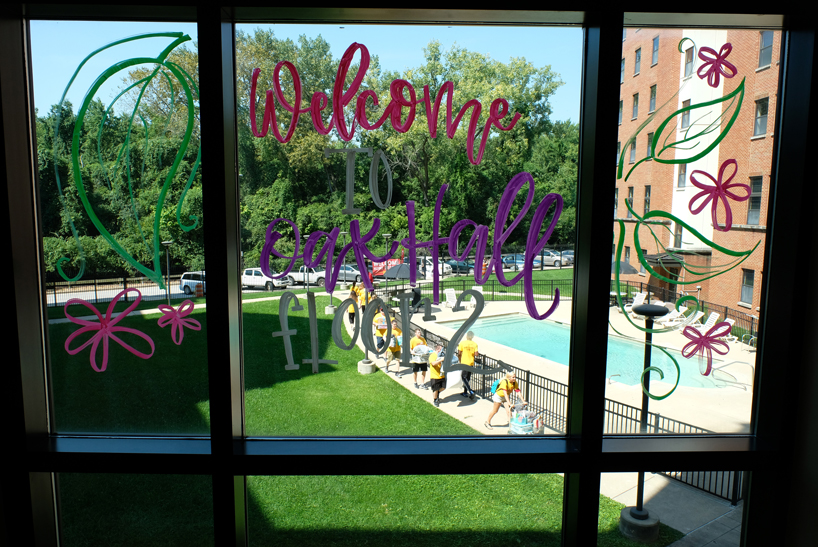 New students get a hand unloading vehicles and carrying boxes on their way into a welcoming Oak Hall.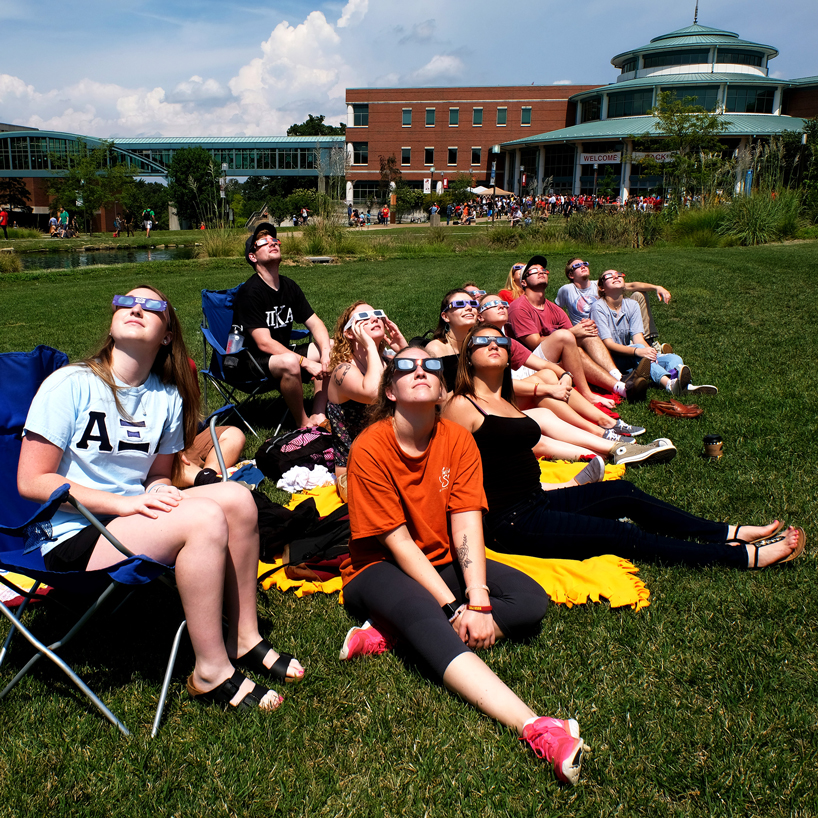 Tritons look skyward as the Aug. 21 solar eclipse progresses overhead on UMSL's North Campus during the first day of the semester.


Short URL: https://blogs.umsl.edu/news/?p=70021