In print: Recently published books by UMSL faculty
Reclaiming Powerful Literacies: New Horizons for Critical Discourse Analysis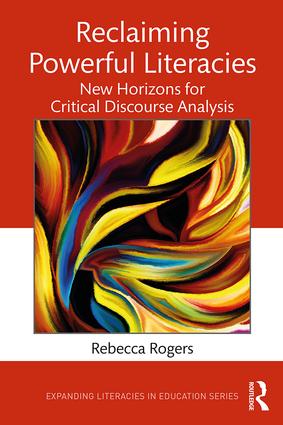 BY REBECCA ROGERS
Routledge, November 2017
Part of Routledge's Expanding Literacies in Education Series, the book draws on education Professor Rebecca Rogers' experiences as a St. Louis school board member and on research of public, educational spaces from kindergartners studying social justice movements to sixth graders designing a social justice museum exhibit and to teacher education students practicing racial literacy in response to the death of Michael Brown. Rogers makes the case that critical social theories often associated with Critical Discourse Analysis have not kept pace with a recent shift toward more positive discourses of hope, transformation and liberation. Referred to as Positive Discourse Analysis, the approach encourages readers to reconsider their understanding of concepts such as power, action, context, critique and reflexivity to bring about change and empathy in the world.
The Essential Tension: Competition, Cooperation and Multilevel Selection in Evolution
BY SONYA BAHAR
Springer, November 2017
Professor of Biophysics Sonya Bahar explores in her new book how agents that naturally compete come to act together as a group. The idea of one collective unit emerging from the cooperative interactions of its constituent (and mutually competitive) parts has its roots in the ancient world and has more recently illuminated studies of animal behavior and played a controversial role in evolutionary biology. Set in three parts, the book explores collectivity biological systems, the balance between competition and cooperation and experimental studies such as the evolution of evolvability and Stephen Jay Gould's suggestion that "spandrels" at one level of selection serve as possible sources of variability for the next higher level. Bahar arrives at a provocative new proposition that as a result of the essential tension between competition and cooperation, multilevel selection may be essential in order for biological evolution to occur.
The Anthropology of Sport: Bodies, Borders, Biopolitics
CO-WRITTEN BY SUSAN BROWNELL
University of California Press, December 2017
Few activities bring together physicality, emotions, politics, money and morality as dramatically as sport. In Brazil's stadiums or China's parks, on Cuba's baseball diamonds or Fiji's rugby fields, human beings test their physical limits, invest emotional energy, bet money, perform witchcraft and ingest substances. In this field-defining book, Professor of Anthropology Susan Brownell writes as part of a trio of experts including Niko Besnier and Thomas F. Carter. They examine how sport informs society and how society informs sport. Specifically the book focuses on the centrality of sport to people's core anthropological concerns of body dynamics, gender, ritual, nationalism, the state, citizenship, transnationalism, globalization, media and more.
Modernizing Crime Statistics: Report 2: New Systems for Measuring Crime
CO-EDITED BY JANET LAURITSEN
National Academies Press, November 2018
Interest in understanding crime surged in the 1920s, which proved to be a pivotal decade for the collection of nationwide crime statistics. The formation of the Census Bureau and its creation of a manual which sought to establish a standard taxonomy of crime called attention to the need for a national system data on crimes. The International Association of Chiefs of Police and its Committee on Uniform Crime Records began the process to establish it. Curators' Distinguished Professor of Criminology and Criminal Justice Janet Lauritsen edits the second report on the data system, examines methodological and implementation issues and presents a conceptual blueprint for modernizing crime statistics with a close consideration of levels and trends, costs to and impacts on society and law enforcement approaches to prevent crime. The first report performed a comprehensive reassessment of what is meant by crime in U.S. crime statistics. The other editor is Daniel L. Cork. The cover is currently under design for book release in November.

Short URL: https://blogs.umsl.edu/news/?p=73280