Media Coverage: November 2018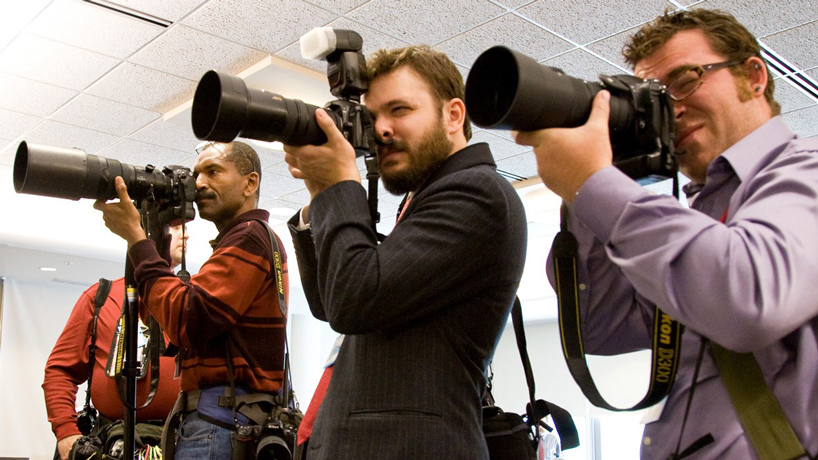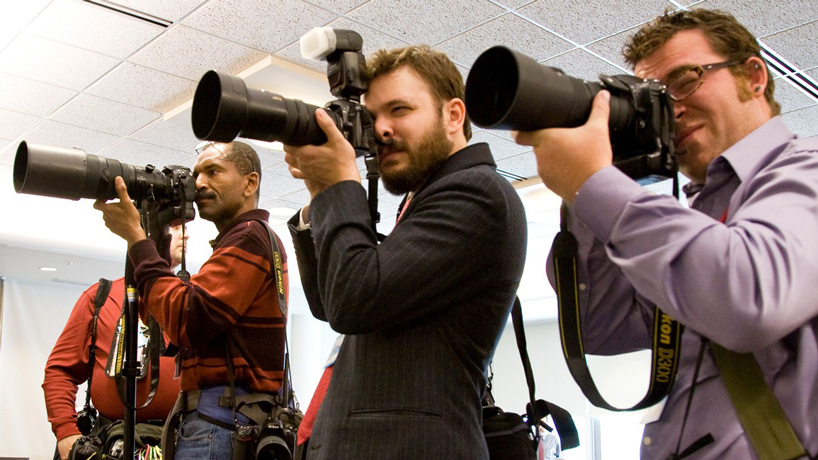 The University of Missouri–St. Louis makes a significant impact on the St. Louis area. Stories about the university, its scholars and their expertise are often covered by local and national news media.
Media Coverage highlights some of the top stories but does not serve as a comprehensive listing. Notice a clip we missed? Email us at umsldaily@umsl.edu.
Featured Stories
— University of St. Louis–Missouri political scientists were in high demand before, on the day of and after the November midterm elections. Associate Teaching Professor Anita Manion helped make sense of the results the day after on the St. Louis Public Radio show "St. Louis On The Air," fielding listener questions on topics such as the path forward for Democrats in Missouri after disappointing results and how divided politically the state actually is.
— Assistant Professor of Computer Science Sharlee Climer is part of a team of researchers based out of the Oak Ridge National Laboratory in Tennessee that earned the Gordon Bell Prize from the Association for Computing Machinery, to go toward its work developing an algorithm that allows supercomputers to process vast amounts of genetic data and identify genes that may be more susceptible to pain and opioid addiction. You can also read more about Climer's research into Alzheimer's disease in the latest edition of UMSL Magazine
— The Curators of the University of Missouri System met on UMSL's campus Nov. 15 and 16 to discuss a number of initiatives crucial to the future of the system's four universities, among them a new partnership with textbook company Cengage that will save system students around $3 million a year, as outlined in the Columbia Missourian.
— Psychology alumna Rita Swiener founded Santa's Helpers, a philanthropic group that has delivered more than 900,000 gifts to more than 31,000 families over the past 50 years. The St. Louis Post-Dispatch profiled the group and Swiener, who said her start in philanthropy came at the suggestion of an UMSL adjunct professor, as part of a special section "giving thanks" for St. Louis area volunteers.
— Founders Professor of Criminology and Criminal Justice Richard Rosenfeld was part of a study that found college-educated police officers are much more aggressive in enforcing laws than their non-college-educated counterparts. Rosenfeld's expertise on gun homicide rates rising in the U.S. as overall homicide rates fall also appeared in The Crime Report, and POLITICO cited his 2012 research on the limited efficacy of "stop-and-frisk" policies in an article on former New York City Mayor Michael Bloomberg's prospects for a 2020 presidential run.
Media Coverage
Darwin Aquino, assistant teaching professor of music and director of the University Orchestra
St. Louis American: new composition, "Redescubrimiento: A Dominican in St. Louis," to premiere at Chamber Project St. Louis' "Rediscovery" program
Jeannie Aumiller, political science alumna
Missouri Lawyers Weekly: awarded Best In-House Counsel for private company with annual revenue over $500 million for work with McBride Homes
Bryan Bethel, education alumnus
Park Hills Daily Journal: named natural resource manager for the Battle of Pilot Knob State Historic Site and Elephant Rocks State Park
Denise Pattiz Bogard, creative writing alumna
St. Louis Jewish Light: review of her novel "After Elise"
Sarah Brenker, business administration alumna
Leader Publications: reconnecting with former high school track teammate through running marathons
Roland Burrow, fine art alumnus
Webster-Kirkwood Times: "The Renaissance Revolution" exhibition opening at McCaughen & Burr Fine Arts
Rachelle Aud Crowe, biology alumna
Edwardsville Intelligencer: running for Illinois State Senate District 56 seat
RiverBender.com: preparing to take her place in Illinois State Senate
Colby Dolly, political science PhD student
The Conversation: difficulties in measuring racial profiling
Kelly German, optometry alumna
The New Sharon Sun: joined Jensen Optometrists in Grinnell, Iowa
Beth Huebner, professor of criminology and criminal justice
St. Joseph News-Press: guest on "Missouri Viewpoints" show to discuss prison reform
Gary Jacob, chemistry alumnus
FinFeed: named CEO of Immuron Limited
Terry Jones, professor emeritus of political science
St. Louis Public Radio: analysis of the struggle female candidates had in winning Missouri legislature seats
Webster-Kirkwood Times: what the midterm results say about the electoral future of Missouri
Cody Kelley, media studies alumnus
The Washington Missourian: running for Missouri State House District 110 seat
David Kimball, professor of political science
WBHM Radio: conflicts of interest with secretaries of state presiding over own elections
The Associated Press: Sen. Claire McCaskill's loss reflects widening rural-urban divide
David Klinger, professor of criminology
Vox: circumstances for justified officer-involved shootings
Lea-Rachel Kosnik, associate professor of economics
St. Louis Public Radio: the possible effects of climate change on people's pocketbooks
Anita Manion, associate teaching professor of political science
KCUR Radio: why Sen. Claire McCaskill's re-election bid fell short
Ray Mundy, director emeritus of the Center for Transportation Studies
KSDK (Channel 5): analysis of ride-hailing businesses' effect on drunk driving
Joyce Mushaben, Curators' Professor of Comparative Politics & Gender Policies
Talk Media News: portion of book on German Chancellor Angela Merkel excerpted
Myrina Otey, psychology student
St. Louis American: received scholarship at St. Louis American Foundation Salute to Excellence in Business ceremony
Robert Paul, professor and director of Missouri Institute for Mental Health
Columbia Missourian: UM System's Translational Precision Medicine Complex to aid in his research into dementia
Wiley Price, former student/photographer for The Current
St. Louis American: honored as "Living Legend" at Greater St. Louis Association of Black Journalists event
Natalie Roberts, business administration and French language and literature alumna
Illinois Business Journal: joined Goldenberg, Heller & Antognoli law firm
Dave Robertson, Curators' Teaching Professor and chair of the Political Science department
The Associated Press (via U.S. News & World Report): analysis of Missouri State Auditor race
C-SPAN: analysis of Missouri U.S. Senate race
St. Louis Post-Dispatch: the path forward for the Missouri Democratic Party
U.S. News & World Report: the changing demographic tides that decided the U.S. Senate race
Bloomberg: reasoning behind the fuel tax ballot initiative failing in Missouri
Kim Song, associate professor of education
Joplin Globe: Carthage School District using SEE-TEL programming developed within UM System
Alexander Stephan, economics alumnus
The Webster Journal: president of St. Louis Young Republicans Club on dangers of raising state minimum wage
Peter Stevens, Founders Professor of Biology
Science: analysis of study showing corn and daylilies have a common ancestor
Stacy Stiens, English alumna
Farm Forum: hired as program coordinator for the Soil Health Partnership
Bob Sundvold, UMSL Tritons men's basketball coach
St. Louis Post-Dispatch: old connection with exhibition opponent, Saint Louis University Coach Travis Ford
Kenneth Thomas, Founders Professor of Political Science
Pittsburgh Post-Gazette: calculating Amazon incentives packages using the nominal value system
Chajuana Trawick, former Bridge Program student
St. Louis American: featured as program chair and associate professor of fashion business and design at Lindenwood
Kailey Utley, optometry student
ESPNW: balancing optometry school at UMSL with semi-professional soccer career
Cathy Vatterott, professor of education
Education Week: drawbacks of assigning homework to kindergarteners
Victoria Isabella Walls, creative writing alumna
Webster University News: featured poet in Arcade Gallery exhibition, "Freedom: The American Hustle, The Poetry Series"
Carolyn West, psychology alumna
Tacoma Ledger: Q&A on role as psychology professor at University of Washington–Tacoma
Seth Williams, economics alumnus
The Morning Call: hired as police officer in Bethlehem Township, Pennsylvania
Jim Widner, teaching professor of music and director of jazz studies
St. Louis Jazz Notes: will be honored at Greater St. Louis Jazz Festival, which he founded
Other Campus News
Khaleej Times: UMSL research of discrimination against working mothers highlighted
KSDK (Channel 5): Citizenship Education Clearing House program Kids Voting Missouri featured
KMOV: "Catch Me If You Can" subject Frank Abagnale coming to the Touhill
St. Louis Business Journal: Emerson's pledged $1.5 million gift to UMSL Opportunity Scholars Program highlighted
St. Louis American: South African choral group Soweto Gospel Choir coming to the Touhill
Trajectory Magazine: UMSL partners with National Geospatial-Intelligence Agency
The Maryville Pawprint and The Webster Journal: recap of the Transgender Spectrum Conference at UMSL
Columbia Daily Tribune, Columbia Missourian and KMIZ-TV 17: UM System Board of Curators meets at UMSL
St. Louis Public Radio: UMSL maintenance and facilities needs sit at $363 million
Davie County Enterprise Record and The Dispatch: Davidson County (N.C.) Community College and the Dragonfly House Children's Advocacy Center receive Project FORECAST grant from UMSL
HamletHub: UMSL ties for first at National Opera Association competition
Literary Hub: UMSL MFA in creative writing mentioned in story about reasons a writer should move to St. Louis
KSDK (Channel 5): feature on 12-year-old STLCyberCon keynote speaker Reuben Paul
DesignBoom: "cloud square" installation at UMSL-affiliated Laumeier Sculpture Park highlighted
Kirksville Daily Express: police and fire departments could take part of UMSL-administered overdose training as condition of being able to carry naloxone
Phelps County Focus: Phelps, Pulaski counties could be part of MIMH national drug treatment study

Short URL: https://blogs.umsl.edu/news/?p=77068