Eye on UMSL: Bee unique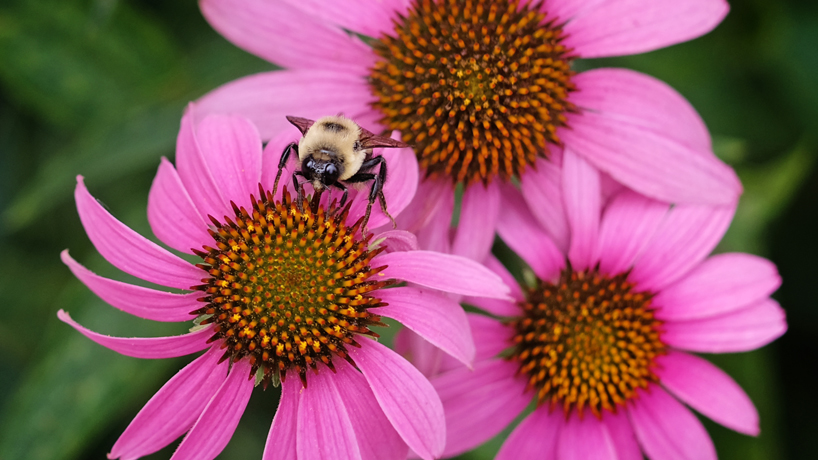 A male Bombus griseocollis, the brown-belted bumblebee, collected pollen from a purple coneflower on a recent afternoon in the Native Plant/Conservation Garden at the University of Missouri–St. Louis.
Doctoral student Matt Austin advised that to easily identify males in this species search for large compound eyes and yellow patches of facial hair. The yellow hair is around where a human nose would be, so it's often referred to as the yellow mustache. Bombus griseocollis are common in St. Louis and found throughout much of the United States.
Austin, whose first dissertation chapter was recently published by The American Naturalist, has been studying why some species of bumblebees are in increasing danger of dying off at a time when others are thriving.
This photograph was taken by UMSL photographer August Jennewein and is the latest to be featured in Eye on UMSL.

Short URL: https://blogs.umsl.edu/news/?p=81042