Media Coverage: July 2019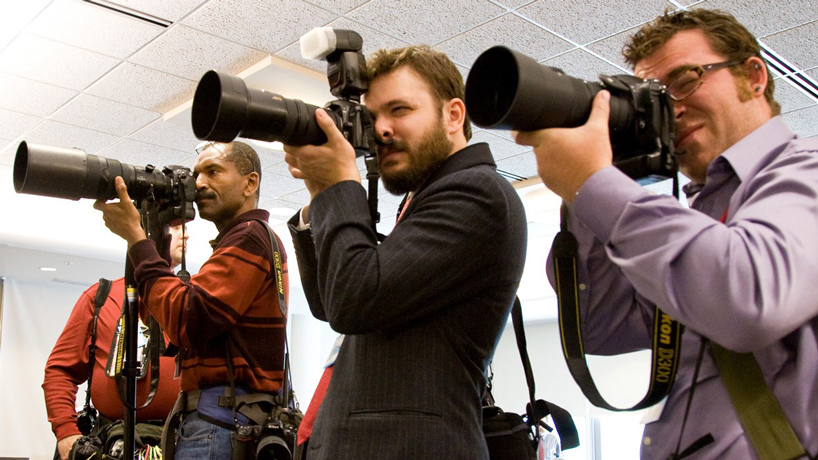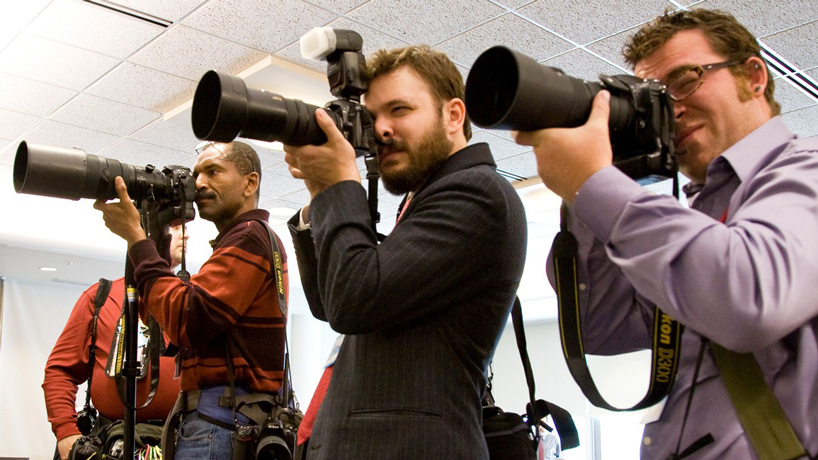 The University of Missouri–St. Louis makes a significant impact on the St. Louis area. Stories about the university, its scholars and their expertise are often covered by local and national news media.
Media Coverage highlights some of the top stories but does not serve as a comprehensive listing. Notice a clip we missed? Email us at umsldaily@umsl.edu.
Featured Stories
– University of Missouri System President Mun Choi's decision to tap Provost and Executive Vice Chancellor for Academic Affairs Kristin Sobolik to serve as interim chancellor following the retirement of Chancellor Tom George on Sept. 1 gained attention throughout the region, in publications such as the St. Louis Business Journal, and across the state. The Associated Press report on the succession plan spread around the country. The Chronicle of Higher Education also shared the news.
– Perhaps the most covered story with a UMSL connection in July involved research from Curators' Distinguished Professor of Criminology and Criminal Justice Janet Lauritsen and doctoral candidate Theodore Lentz that violent crime has become deadlier in St. Louis over the past decade. The St. Louis Post-Dispatch was the first to highlight the research in a news report and subsequent editorial. The Crime Report, The Trace and Corrections.com also shared the research, as did The Associated Press, with the story appearing on regional news websites for KMOV, Fox 2 Now, Belleville News-Democrat, Edwardsville Intelligencer and Alton Telegraph as well as dozens more nationally, including U.S. News & World Report, Houston Chronicle and San Francisco Chronicle. Missouri State Sen. Jamilah Nasheed also cited their research in a guest column in The St. Louis American.
– Associate Research Professor Rachel Winograd has been spearheading efforts to combat the opioid crisis in the state of Missouri, and The New York Times reported the increasing challenges that could be ahead for those efforts with federal grants for treatment and prevention programs set to expire next year. "People come for needle exchange in the morning, get put in an Uber to a treatment site, get buprenorphine that same day and get put in housing that night," Winograd told the Times. "But boy, does that soak up money fast." Winograd also spoke to NPR and St. Louis Public Radio about some discouraging data that showed a double-digit percentage increase in opioid overdose deaths in Missouri."It's not that [Missouri] did the wrong thing — it's that we didn't do enough of the right thing. And we need more sustainable funding to do that," Winograd told NPR.
– Longtime UMSL men's basketball coach Rich Meckfessel, the winningest coach in school history, was remembered in St. Louis on KSDK (Channel 5) and in The Charleston Gazette-Mail in West Virginia after his death from complications that arose after surgery. Meckfessel, who died in Savannah, Georgia, was 81.
Media Coverage
Melanie Adams, education alumnus
Washington Informer: new director of Smithsonian's Anacostia Museum
Darwin Aquino, assistant teaching professor of music and director of orchestral studies
St. Louis Post-Dispatch: new music director of the Gateway Festival Orchestra
St. Louis Public Radio: discussing Gateway Festival Orchestra and growing up in the Dominican Republic
Kurt Baldwin, associate professor of music, cello
The Millbrook Independent: performance at Music Mountain
Jill Bernard Bracy, assistant teaching professor of supply chain and analytics and interim director of the Center for Transportation Studies
WJLA: potential danger caused by metal road reflectors
Holly Broadway, education alumna
Fulton Sun: new principal of Bush Elementary
Kiora Brooks, incoming freshman
Topeka Capital-Journal: won a $10,000 scholarship for her poem "The Misinterpretation of Dark Skin"
Donald Chamberlain, undergraduate student
KSDK: Teens are learning how to recognize signs of tension and how to de-escalate a situation before it becomes violent
Jim Craig, associate teaching professor and chair of the Department of Sociology
The Associated Press (via Military Times): Jason Kander's re-emergence after working through PTSD
Daniel Dickson, music alumnus
Wicked Local Rockport: performing as part of The Denovo Quartet at the Annisquam Village Church
Philip Dunlap, adjunct professor of music, jazz studies
Broadway World: named new director of the Broward Cultural Division
Alan Eickhoff, administration of justice alumnus
Leader Publications: new Pevely police chief
Bruce Eikman, business administration alumnus
Missouri Lawyers Weekly: chosen unsung legal hero for his work in accounting
Vivian Eveloff, founder of the Sue Shear Institute for Women in Public Life
St. Louis Public Radio: women's suffrage and equal rights 100 years after Missouri ratified the 19th amendment
Brittany Ferrell, nursing alumna
St. Louis Post-Dispatch: faces of Ferguson, five years later
Max Gillman, Friedrich A. Hayek Professor in Economic History
Marketplace: the Phillips curve and inflationary pressure
Beth Huebner, professor of criminology and criminal justice
St. Louis Public Radio: how St. Louis County's jail population dropped 22 percent over the past year
John Kazanas, education alumnus
East Valley Tribune: featured for his work as a baseball scout
Ken Kehner, instructor, jazz piano
Herald-Whig: performing with Marty Morrison Quartet in Hannibal, Missouri
Ho Kim, assistant professor of digital and social media marketing
Harvard Working Knowledge Newsletter: research on the effectiveness of paywalls being adopted by newspapers
Brett Koons, optometry alumnus
Lake Expo: feature on Lens Mart Optical business he co-owns in Osage Beach, Missouri
Ryan Krull, MFA alumnus and assistant teaching professor of communication
St. Louis Public Radio: discussing his Riverfront Times report on "Package Killer" cold cases
Anita Manion, assistant teaching professor of political science
St. Louis Public Radio: lobbyist spending in Missouri
John McGrosso, associate professor of music, violin
The Millbrook Independent: performance at Music Mountain
Joanna Mendoza, associate professor of music, viola
The Millbrook Independent: performance at Music Mountain
Tom Minogue, economics alumnus
St. Louis Record: stepping down as chairman of Thompson Coburn LLP
Brian Owens, music alumnus and community music artist-in-residence
St. Louis Post-Dispatch: "A Night for Life" concert Sept. 29 at Blanche M. Touhill Performing Arts Center
Patricia Parker, E. Desmond Lee Professor of Zoological Studies
St. Louis Post-Dispatch: St. Louis researchers receiving new funding for biodiversity projects
David Rose, professor of economics
KMOX: discussion of the Fed's decision to raise interest rates
Dave Robertson, Curators' Distinguished Teaching Professor of Political Science
Springfield News-Leader: online privacy legislation being pushed by Sen. Josh Hawley
KMOX: addressing speculation about former Gov. Eric Greitens' future
KCUR: discussing the start of Josh Hawley's career in the U.S. Senate
New Hampshire Public Radio Civics 101 podcast: a discussion of federalism
Richard Rosenfeld, Curators' Distinguished Professor Emeritus of Criminology and Criminal Justice
The Kansas City Star: discussing whether individual cities should be permitted to write their own gun laws
Vox: the importance of social services in reducing crime and violence
St. Louis Post-Dispatch: cited for research into the "Ferguson Effect"
The Associated Press (via KMOV): report states that African American drivers are 91 percent more likely to be stopped
Julia Sakharova, assistant professor of music, violin
The Millbrook Independent: performance at Music Mountain
George Sipos, executive director of UMSL Global
Open Democracy: analysis of the social and political climate in Romania
Kristin Sobolik, provost and executive vice chancellor for academic affairs
St. Louis Business Journal: describing how she maintains work-life balance
Fernando Tormos-Aponte, postdoctoral fellow in political science
Portside: demonstrations in Puerto Rico
Quartz: what's next for Puerto Rico after governor's resignation
Between the Lines: discussing the fallout of the governor's resignation amid protests in Puerto Rico
Bailee Warsing, liberal studies student
Thrive Global: taking advantage of entrepreneurial opportunities while still in school
Theo Washington, education alumnus
St. Louis Post-Dispatch: fighting for justice in wake of profiling incident
Kenneth Wetstein, education alumnus
The Daily Eastern News: new vice president of university advancement at Eastern Illinois University
Rachel Winograd, associate professor of research
The Kansas City Star: addiction research highlighted in UM System President Mun Choi's letter to the editor about the NextGen Initiative
Other Campus News
St. Louis Post-Dispatch: nonprofit Seeds of Hope Farm partners with UMSL
St. Louis Jazz Notes: Dennis Owsley discussing new book, "St. Louis Jazz: A History" at UMSL at Grand Center
KMOV: Coverage of UMSL's Quick Admit Day
Tennessee Today: contributing to research on American nurses preparedness for catastrophe
Town & Style: "Saunders Schultz: Visionary Abstractions" exhibit on display through January at St. Louis Mercantile Library
The Morning Call: UMSL researchers provided analysis of anti-gang program in Allentown, Pennsylvania, elementary schools
Yiba: contributing to new English language support course at University of Western Cape

Short URL: https://blogs.umsl.edu/news/?p=81294