Media Coverage: March 2020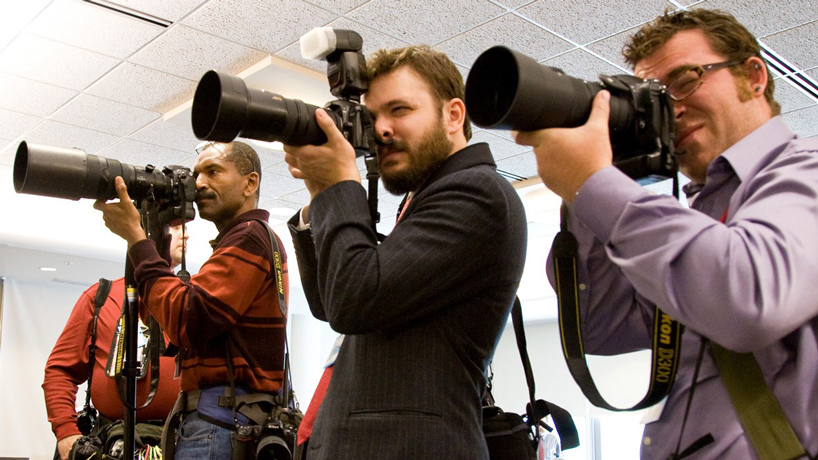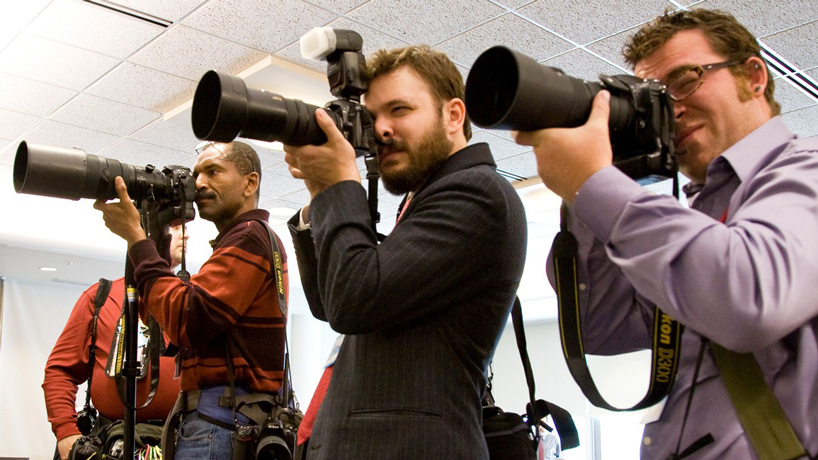 The University of Missouri–St. Louis makes a significant impact on the St. Louis area. Stories about the university, its scholars and their expertise are often covered by local and national news media.
Media Coverage highlights some of the top stories but does not serve as a comprehensive listing. Notice a clip we missed? Email us at umsldaily@umsl.edu.
Featured stories: 
St. Louis Public Radio discussed the difference between the government responses to the COVID-19 pandemic in Missouri and Illinois with Anita Manion, assistant professor of political science.
Renowned storyteller and UMSL alumnus Bobby Norfolk talked to St. Louis Magazine about overcoming challenges in his life and going on to perform with the likes of Lou Rawls and B.B. King.
Anne Winkler, chair and professor of economics, spoke with the St. Louis Post-Dispatch about how service workers are being affected by the pandemic.
The St. Louis Post-Dispatch spotlighted the UMSL men's basketball team, whose season ended as it was getting set to board a bus to Indianapolis to play what would have been the Tritons first NCAA Division II Tournament appearance since 1988.
Media coverage:
Jibril Anifowoshe, economics and cybersecurity alumna
New Telegraph Newspapers: Recording music as JayBleeng
Anne Austin, assistant professor of anthropology
Dearborn Press and Guide: Infrared technology reveals hidden tattoos on Egyptian mummies
Belicia Beck, performing arts alumna
Fox 40: Named interim director of MADCO
Brad Bruns, business administration student
Washington Missourian: Joined Legacy Embroidery and Screen Printing and MVP Apparel
Michael Cosmopoulos, the Hellenic Government-Karakas Foundation Professor of Greek Studies
Ekathimerini: Living with COVID-19 in Missouri's Greek community
Jill B. Delston, associate teaching professor of philosophy
St. Louis Public Radio: Missouri representative seeks to require consent for pelvic exams of unconscious women
Connie Diekman, education alumna
STL News and Usagnet: Appointed to the State Committee of Dietitians.
Richard Williams (aka Prince Ea), anthropology alumnus
Celebrity Mirror: Five facts about Ea
Howard Fields, education alumnus
St. Louis Post-Dispatch and Webster-Kirkwood Times: Leaving Webster Groves for Kirkwood
Troy Halterman, golf coach
St. Louis Post-Dispatch: Area pet shelters cut back on visitors but see uptick in fostering
Martin Harry, arts and sciences alumnus
KVUE: Travis County district attorney election
Thomasina Hassler, scholar in residence
St. Louis Post-Dispatch: St. Louis County police board interviewing applicants for chief
Charles E. Hoffman, dean of the College of Business Administration
Legal News: General counsel critical to ensure a company's succession strategy
Art Johnson, education student
St. Louis American: Black voters connect with Sanders' education platform
Sara Kern, former Triton softball player
Daily Herald: Inducted into UMSL Sports Hall of Fame with 2015 team
David Kimball, professor and graduate director of political science
The Tampa Times: Ranked choice voting for city councils
David Klinger, professor and chair of the Department of Criminology and Criminal Justice
Chicago Tribune: Public transit shooting
Robert Koetting, School of Optometry founder
Inside Optometry: Inducted into National Optometry Hall of Fame
Sandra Langeslag, assistant professor of psychology
Medical News Today: What love does to the brain
Robert C. Layman, optometry alumnus
Vision Monday: Announced bid for American Optometry Association board of trustees election
Ryan Logan, former Triton softball player
Daily Herald: Inducted into UMSL Sports Hall of Fame with 2015 team
Jessica Long-Pease, director of Millennium Student Center and Student Involvement
St. Louis Public Radio: Colleges grapple with end of the spring semester
Tammy Lupardus, education alumna
The Mexico Ledger: Named new assistant superintendent
Nikos Michailidis, professor of anthropology
The Jerusalem Post: Greek refugee camp
Jacob Munoz, education alumnus
Leader Publications: Promoted to Festus Middle principal
Natalie Murphy, interim associate dean for academic programs of College of Nursing
St. Louis Public Radio: Nursing shortage
Karen Parthun, former assistant professor of music
Town of Paradise Valley Independent: Arizona Masterworks Chorale performs, "Missa Kenya, Gospel and Spirituals"
Dave Robertson, Curators' Teaching Professor and chair of the Department of Political Science
KMOX, Plainview Herald, St. Louis Post-Dispatch, Talking Points Memo, U.S. News and World Report and Washington Post: Democratic primary analysis
KMBC: Missouri primary results
Rick Rosenfeld, Curators' Distinguished Professor Emeritus of Criminology and Criminal Justice
St. Louis Public Radio: GOP and new bond rules
Chicago Tribune: Chicago experiences drop in crime during coronavirus
U.S. News & World Report: Crime hasn't spiked during COVID-19 yet
Kristin Sobolik, interim chancellor and provost
St. Louis Business Journal: Higher education leaders discuss affordability and technology at Publisher's Breakfast
Tamara Sunkett, education alumna
Call Newspapers: New principal at Oakville High School
James Turner, political science student
St. Louis American: Black voters choose Biden as pragmatic choice
St. Louis American: Biden wins in Missouri
Kyle Wagner, physical education alumnus
St. Louis Post-Dispatch: Working through new reality in first days as Ritenour's new football coach
Eamonn Wall, Smurfit-Stone Corporation Professor of Irish Studies
South County Times: An "Irish salon" in St. Louis
Judy Wilson-Griffin, nursing alumna
KMOV: Remembered as passionate nurse
Other news:
Belleville News-Democrat: Great Lakes Valley Conference ends 2020 season
HEC Media: Self-guided UMSL tree tour 
KMOV: UMSL moves to remote classes
KY3: Free mental health care app
Springfield News-Leader: University of Missouri System suspending in-person classes
St. Louis Post-Dispatch: Study shows Clayton was once home to thriving African American community
St. Louis Post-Dispatch: University of Missouri System suspending in-person classes
St. Louis Public Radio: Local universities move to online classes as coronavirus precaution
St. Louis Public Radio: How eight metro universities are responding to the coronavirus
West End Word: Center for Trauma Recovery collaborated on MADCO show

Short URL: https://blogs.umsl.edu/news/?p=84598