Media Coverage: May 2020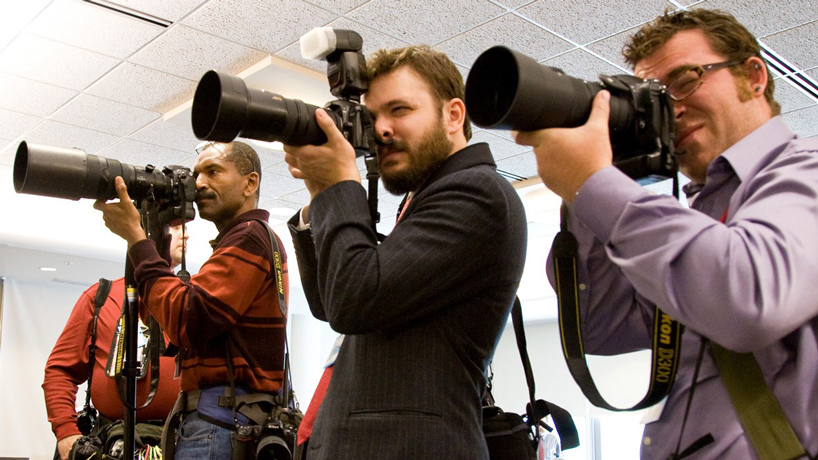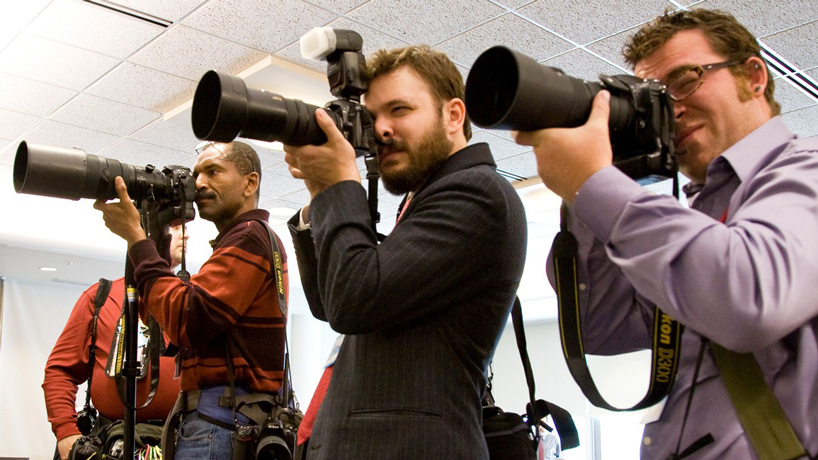 The University of Missouri–St. Louis makes a significant impact on the St. Louis area. Stories about the university, its scholars and their expertise are often covered by local and national news media.
Media Coverage highlights some of the top stories but does not serve as a comprehensive listing. Notice a clip we missed? Email us at umsldaily@umsl.edu.
Featured stories:
St. Louis Public Radio talked with Glen Anderson, associate professor of design and technology, about his 3D-printed design to make surgical masks more comfortable by taking pressure off the ears. Anderson has donated more than 2,500 of his "ear savers" to essential workers near and far.
Louis Nahlik, a liberal studies alumnus, talked with the St. Louis Business Journal about what it's like to be Kaldi's brand manager and the creativity he sees in coffee. He also opened up about what it's like to work from home when he misses the vibrancy of the company's coffee roastery.
Anne Austin was a guest on St. Louis Public Radio's "St. Louis on the Air," discussing her research on tattooing in ancient Egyptian society. Her research over the past several years has challenged earlier scholarship about the role of body art in Egypt.
Media coverage:
Luke Barber, social work and public policy student
St. Louis Post-Dispatch: Candidate for Missouri House of Representatives District 89
Edward Bennett, professor emeritus of optometry
Contact Lens Spectrum: Helping specialty lens wearers succeed during a pandemic
Doreen Berezowski, education alumna
Leader Publications: Festus R-6 School Board race
Abby Jean Crow, nursing student
Alton Telegraph: Awarded scholarship from the Springfield Diocesan Council of Catholic Women
Theo Darden, criminology and criminal justice alumnus
Chicago Tribune: Recipient of the College of DuPage's outstanding faculty member of the year award
Gerry Daignault, finance alumnus
Perishable News: Named VP of the Maschoffs
Joe Fuchs, arts and sciences alumnus
Webster-Kirkwood Times: Candidate for Kirkwood City Council
Sheila Grigsby, assistant professor of nursing
St. Louis Post-Dispatch: Contacting tracing to slow spread of COVID-19
Kathy Hart, business alumna
Webster-Kirkwood Times: Candidate for Webster Groves City Council
Charles Hoffman, dean of the College of Business Administration
Columbia Missourian: UM System leaders advise business leaders to adapt and empathize
David Kimball, professor of political science
The St. Louis American: Missouri needs to adopt no-excuse absentee voting
5280 Magazine: Fraud not rampant in Colorado's mail-in voting system
Stacey Kay, English alumna
Daily Journal: Candidate for North Carolina school board
David Klinger, professor of criminology and criminal justice
Epoch Times: Police quit because of intense scrutiny
Chase Kohler, business alumnus
KBIA: Next steps for college graduates entering a newly challenging job market
Daniel Kroupa, business alumnus
Leader Publications: Candidate for Ward 3 treasurer
Michael Leveque, training director for the UMSL Center for Behavioral Health.
Ladue News: 8 ways to practice self-care while social distancing
Bill McGreevy, education alumnus
San Diego Business Journal: Named VP of admin services
Marie Mora, provost and executive vice chancellor of academic affairs
St. Louis Business Journal: named provost
MacroMom Blog: What damage will mass job losses do?
Univision: Hispanic workers among those hit hardest by labor crisis
St. Louis Public Radio: Universities prepare to bring students back
Brooke Nemsky, nursing alumna
Advantage News: Essential sisterhood during pandemic
Richard Rosenfeld, Curators' Distinguished Professor Emeritus of criminology and criminal justice
The New York Times: Less crime in many places during pandemic
Los Angeles Times: Division scrutinized for falsifying interview cards
Matthew Taylor, College of Arts and Sciences associate dean for faculty affairs
KDSK: Jogger's death underscores racial divide in America
Lissa Geiger Shulman, education alumna
Pittsburgh City Paper: Candidate for Pennsylvania House District 30
James Shuls, assistant professor of education
CEAM: Dispelling myths about private schools in Missouri
Kristine Stewart-Perkins, adjunct instructor of nursing
St. Louis Post-Dispatch: Contacting tracing to slow spread of COVID-19
Mary Ella Thomasson, education alumna
Leader Publications: Candidate for Northwest R-1 Board of Education
Madilynn Woodham, psychology alumna
St. Louis Post-Dispatch: New graduates deal with diminishing job prospects
Other news:
Inside Higher Ed: From associate to full professor
KDSK: UMSL distributes $2.9 million in CARES Act funding
KMOV: Local universities distribute CARES funding
The St. Louis American: CCDI and UMSL bridge diversity and career development to design and construction industry
St. Louis American: UMSL adapts summer internship program
The St. Louis Business Journal: UMSL distributes $2.9 million in CARES Act funding
St. Louis Post-Dispatch: NCAA Division II schools look for ways to save during pandemic
St. Louis Public Radio: Music faculty create virtual choir
Waterways Journal: Steam tugboat Suzie Hazard pilot wheel part of the Ruth Ferris Collection of River Life and Lore at the Herman T. Pott Inland Waterways Library of the Mercantile Library

Short URL: https://blogs.umsl.edu/news/?p=85313