Media Coverage: August 2020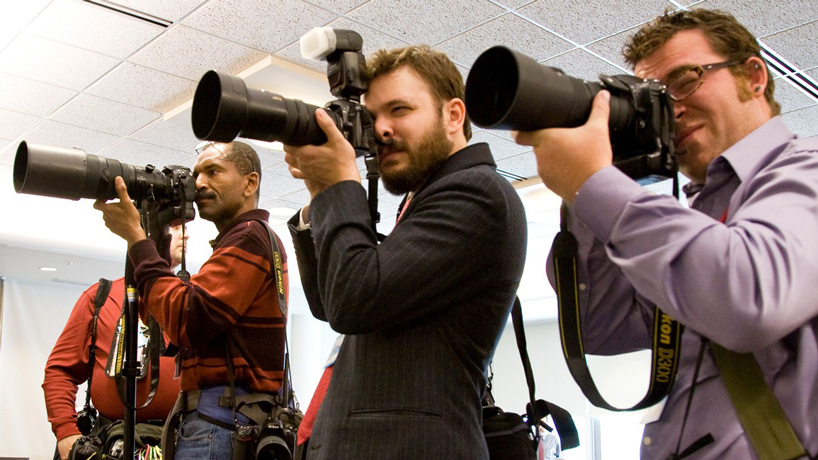 The University of Missouri–St. Louis makes a significant impact on the St. Louis area. Stories about the university, its scholars and their expertise are often covered by local and national news media.
Media Coverage highlights some of the top stories but does not serve as a comprehensive listing. Notice a clip we missed? Email us at umsldaily@umsl.edu.
Featured stories:
Ann Steffen, a professor of psychological sciences specializing in geropsychology, has been leading group "Recovering from COVID-19" psychosocial rehabilitation groups designed for adults, ages 50 and older, who are recuperating after extended hospitalizations of three or more nights with the disease. The groups were featured in stories on KSDK, KMOV, St. Louis Public Radio talk show 'St. Louis on the Air' and City Corner.
The Atlantic called on Richard Rosenfeld, Curators' Distinguished Professor Emeritus of Criminology and Criminal Justice, to explain President Trump's response to continued protests in Portland, Oregon.
In the St. Louis Post-Dispatch, Holly Hick, a doctoral candidate in educational leadership, paid tribute DeVerne Lee Calloway – a forgotten Black trailblazer. In 1962, Calloway became the first Black woman elected to the Missouri's General Assembly. She served for 20 years, tackling tough issues head-on.
David Kimball, professor of political science, offered his perspective on the Protect My Ballot campaign to Reason. The campaign is out to stop ranked-choice voting. While some believe confusion over the system would depress turnout, Kimball has found that it increases turnout by 10 points.
Media coverage:
Angela Abraham, optometry alumna
Cision PRweb and Vision Monday: Appointed first-ever Diversity and Inclusion Liaison for the New England College of Optometry (NECO)
Ed Bennett, professor emeritus of optometry
Lifehacker: How to wear contact lenses safely, if you're going to wear them anyway
Courtney Boddie, counseling alumnus
The Journal of Blacks in Higher Education: New administrative posts in higher education for seven African Americans
Noah Botkin, finance alumnus
Colorado Springs Business Journal: 2020 rising star
Susan Brownell, professor of anthropology
Associated Press: One question hung over 2008 Games: Would they change China?
Adrian Clingher, associate professor of mathematics
Infosurhoy and Phys.Org: Mathematicians unravel a thread of string theory
Shawntelle Fisher, education alumna
St. Louis Business Journal: Named to Most Influential Business Women 2020 list
Regina Fowler, business alumna
STLouis-MO.gov and St. Louis Post-Dispatch: Appointed to Board of Education of St. Louis Public Schools
Shannan French, social work alumna
Ladue News: Caring Solutions board of directors announces new members, executive staff promotions
Max Gillman, professor of economic history
St. Louis Business Journal: How some local businesses are getting the benefit of $255 million in federal CARES Act funding
Steve Hartman, former visual communications instructor
The Alton Telegraph and Illinois Business Journal: Edwardsville Arts Center celebrates Patron of the Arts recipient
Laura Holt, psychologist and outreach coordinator Health, Counseling and Disability Access Services
Fandom: How video games can alleviate anxiety
David Klinger, professor of criminology and criminal justice
Associated Press: Were they a threat? Police shootings reignite legal debate
Cartelia Lucas, education alumna
West Newsmagazine: Parkway welcomes new principals
Amy Lutz, history alumna
The Orange County Register: Mental health is the elephant in pandemic-era classrooms
Krystal Matson, optometry alumna
Daily Star-Journal: Optometrist provides eye care to the community
Jimmy Matthews, education alumnus
The Columbia Missourian and The Joplin Globe: Fall contest for Missouri gubernatorial office shaping up
Marie Mora, provost and executive vice chancellor for academic affairs
Albuquerque Journal: New Mexico native wins mentorship award
Inside Higher Ed: New presidents or provosts
KOMU: Importance of safe campus environments
WhiteHouse.gov: Received Presidential Excellence Award
Patty Parker, Des Lee Professor of Zoological Studies and interim director of Whitney R. Harris World Ecology Center
St. Louis Public Radio: Local teens, UMSL faculty turn scrambled lab plans into collaborative COVID-19 study
George Paz, business alumnus
The Chronicle of Philanthropy: Gifts roundup
Shirley Porterfield, professor of social work
Daily Kos and KOMU: Medicaid expansion passes in Missouri
Ed Protzel, English alumnus
PR Newswire: Something in Madness illuminates reconstruction and roots of America's racial divide
Jean Roberson, accounting alumna
Associated Press: Inteliquet appoints Jean Roberson as CFO
David Robertson, Curators' Teaching Professor and chair of the Department of Political Science
St. Louis Business Journal: Why these business interests also lost along with Lacy Clay
Richard Rosenfeld, Curators' Distinguished Professor Emeritus of Criminology and Criminal Justice
Associated Press: Federal anti-crime program to send 50 agents to St. Louis
Axios: Murder rate surges in big cities
Chicago Tribune: The complicated truth about Chicago crime
The Daily Caller: Report: Murder rate spikes in 20 cities
Fox News: Minneapolis, Milwaukee see surge in homicides
KMOV: What kinds of crime are on the rise in St. Louis?
The New York Times: In the wake of COVID-19 lockdowns, a troubling surge in homicides
The New York Times: What's behind the recent rise in shootings?
Politico: Wilmington preps for the VP candidate
Runner's World: Shot in a drive-by shooting, this former collegiate runner leans on faith in recovery
St. Louis Post-Dispatch: Same strategy with new name won't solve underlying causes of crime in St. Louis
St. Louis Post-Dispatch: As crime surges, St. Louis' downtown seen as increasingly lawless
U.S. News & World Report: 4 theories about why homicides are up in cities
Yahoo News: White House blames "defunding" of police for rise in crime – retroactively
Yahoo News: Cities move cautiously on defunding police – satisfying neither side
Kristin Sobolik, chancellor
St. Louis Business Journal: Named to Most Influential Business Women 2020 list
Paige E. Vaughn, doctoral candidate criminology and criminal justice
The Washington Post: Americans don't support the idea of defunding the police
Kate Warfield, history and museum studies alumna
Republic Monitor: Couple exchanges vows in virtual wedding
Dakota Warren, psychology student
St. Louis American: Dakota Warren takes her service game from Jennings High to UMSL
Anne Winkler, professor of economics
St. Louis Business Journal: Why ending extra unemployment benefits could shock the St. Louis economy
Rachel Winograd, associate research professor at the Missouri Institute of Mental Health
Phelps County Focus and The Salem News Online: Missouri's fentanyl problem: Its path to the United States
Other news:
Jefferson City News Tribune: Parson: Testing, contact tracing critical for campus
KSDK: University of Missouri System universities to make standardized testing optional for incoming undergraduate students
St. Louis Business Journal: UMSL receives $1 million grant to foster gender equity for its female faculty members
St. Louis Magazine: How colleges across St. Louis are preparing for a new semester amid COVID-19
St. Louis Magazine: This St. Louis–based nonprofit has reduced Missouri's reincarceration rates by more than 40 percent – now it's expanding to other states

Short URL: https://blogs.umsl.edu/news/?p=86449