Media Coverage: November 2020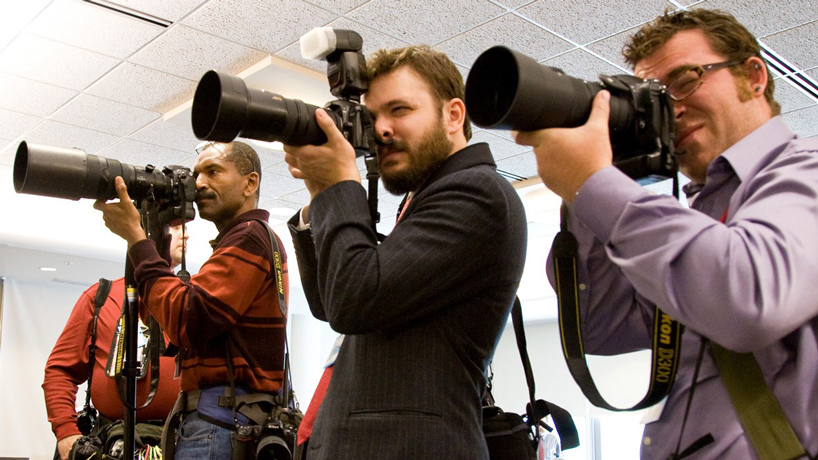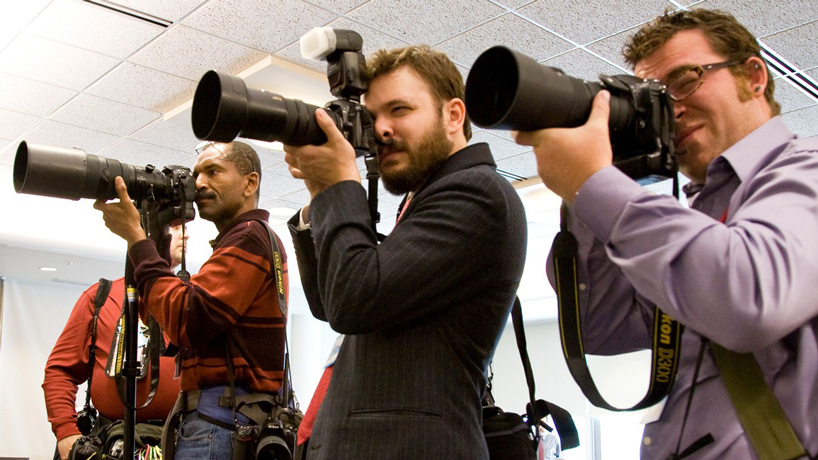 The University of Missouri–St. Louis makes a significant impact on the St. Louis area. Stories about the university, its scholars and their expertise are often covered by local and national news media.
Media Coverage highlights some of the top stories but does not serve as a comprehensive listing. Notice a clip we missed? Email us at umsldaily@umsl.edu.
Featured stories:
Anita Manion, assistant professor of political science, lent her expertise to KSDK during election season. She weighed in on how long official vote counts could take and what a decisive Electoral College win would mean for the transition of power. Manion also provided analysis of election results on St. Louis Public Radio.
St. Louis Magazine spoke with Todd Swanstrom, E. Desmond Lee Endowed Professor in Community Collaboration and Public Policy, about what St. Louis could do to move forward. Swanstrom believes there's room for more cooperation between the city and the county with economic development in mind. He pointed to the museum-zoo district as a successful example of cooperation.
St. Louis Public Radio covered the relaunch of the St. Louis Coro Fellows Program. It is designed to boost racial equity at local public service organizations, government entities, nonprofits and businesses through community-based leadership training. In August, 12 fellows will begin working for nine months with various organizations on projects of interest. Paul Sorenson, interim director of UMSL's Community Innovation and Action Center, said the fellows will help local businesses and organizations build civic engagement and expose the young professionals to challenges the region faces along the racial equity lines.
Media coverage:
Andrew Ameer, business alumnus
Meramec Montage: 'It's not the length of life, but the depth of life'
Kevin Biermann, optometry alumnus
Washington Missourian: Biermann Eyes Nov. 16 Opening For Clinic
Susan Brownell, professor of anthropology
Public Radio International: NBA works hard to reestablish 'open dialogue' in China
Michelle Lyn Brune, education alumna
Southeast Missourian: Southeast honors alumni, faculty at Copper Dome event
Michael Costello, associate teaching professor of business
St. Louis Post-Dispatch: Messenger: A grieving mother laments the number of guns on the street in St. Louis
Stephene Dill, education student
Daily Journal Online: MAC welcomes two new employees
Amanda Finley, executive director of the College of Nursing
KSDK: Hospitals prep as St. Louis hits a new single-day hospitalization record
James Stone Goodman, English alumnus
Columbia Missourian: Hanukkah goes online for a virtual Hullabaloo
Sandy Hiatte, sociology alumna
KBIA: MU School of Journalism to Receive a $2.5 Million Estate Gift
Dan Isom, the Endowed Professor of Policing and the Community
St. Louis Post-Dispatch: Prosecutors Bell, Gardner also shut out of 'regional public safety project,' memos show
Elaina Johns-Wolfe, assistant professor of sociology
WCPO: As poverty grows in Greater Cincinnati's suburbs, one community considers ways to help
Terry Jones, professor emeritus of political science
KMOX: Polls, Presidential Election, Local Results – November 4th 2020, 9-10am
Justin Kendall, optometry alumnus
The Advertiser-Gleam: New eye doc happy to be here
David Kimball, professor of political science
Detroit Free Press: Presidential election could set records for turnout and trigger debate over national election rules
Detroit Free Press: Board of State Canvassers faces potential deadlock: Is it time for reform?
Governing: Voting Itself Becomes Question for Ballot Measures
KSDK: 'Things will progress pretty quickly': St. Louis professors believe President Trump's election lawsuits will go by swiftly
Orv Kimbrough, business alumnus
Yahoo! Finance: Core & Main Elects Orv Kimbrough to Board
Ted Kraizer, accounting alumnus
St. Louis Business Journal: Table of Experts: Community Banking
Amy Lutz, history alumna
Desert News: Fake news is fought best in classrooms, not in Silicon Valley
Ed Protzel, English alumnus
St. Louis Post-Dispatch: Something in Madness new novel by St. Louis author Ed Protzel
Richard Rosenfeld, Curators' Distinguished Professor Emeritus of Criminology and Criminal Justice
The Chief: Murders Dropped Slightly, But Shootings Rose Again in October
The Crime Report: Despite 'Murky Legacy,' 1994 Crime Law Boosted Policing
Law Officer: Did Lockdowns Drive Crime And Protests? Will Biden Lock Down The Country Again?
Milwaukee Journal Sentinel: Why are homicides nearing a record high in Milwaukee this year? Here are some theories.
Springfield News-Leader: It has officially been a record year for homicides in Springfield
The Washington Post: Homicides skyrocket across U.S. during pandemic, while robberies and rapes plummet
Wauneen Rucker, criminology and criminal justice alumna
St. Louis American: The New Mrs. Missouri America is Wauneen Rucker
Randy Sanderson, business alumnus
St. Louis Post-Dispatch: How Natalie Johnson became the first Black female brewing director at the world's biggest beer company
Roxanne Vandermause, interim dean of the College of Nursing
KMOX: Nursing Shortages Contribute To Pandemic
Rachel Wamser-Nanney, an assistant professor of psychology
Town & Style: Health Flash: 11.18.20
Julio Zegarra-Ballon, business alumnus
St. Louis Business Journal: St. Louis Character: Julio Zegarra-Ballon pivots retail career to fair trade
George Zsidisin,  John W. Barriger III Professor and Director of the Supply Chain Risk and Resilience Research Institute at the University of Missouri
St. Louis Public Radio: UMSL Supply Chain Expert Reflects On Industry Possibilities, Lessons Of 2020
Other news:
Fox 2 Now: UMSL offers virtual support groups to those recovering from severe COVID-19 cases
Fox 2 Now: UMSL program aims to meet demand for nurses
Fulton Sun: Registration open for parenting workshops
KSDK: St. Louis area hospitals battle nursing shortage amid pandemic
KMOV: Universities in St. Louis region brace for challenges of students heading home for holidays
KMOV: UMSL expands nursing center in hopes of helping local nursing shortage
St. Louis American: Overdose death disparities widen
St. Louis American: Coro Fellows program, UMSL to restart effort aimed at boosting racial equity
St. Louis Business Journal: UMSL relaunches dormant Coro Fellows Program after two-year hiatus
St. Louis Business Journal: Corporate Philanthropy Awards 2020: LaunchCode expands to provide tech training to high school students, teachers
St. Louis Business Journal: UMSL to address nursing shortage with $7M nursing center expansion
St. Louis Business Journal: With 400-plus applicants, UMSL's new diversity-focused startup accelerator spotlights an 'unmet need'
St. Louis Business Journal: UMSL to transition most classes to remote learning after Thanksgiving break
St. Louis Post-Dispatch: How to travel the world without leaving St. Louis
St. Louis Post-Dispatch: Stronger firepower a factor in deadlier street violence, experts say
St. Louis Post-Dispatch: UMSL joins colleges moving classes online after Thanksgiving
St. Louis Post-Dispatch: UMSL kicks off expansion, renovation of nursing learning center
St. Louis Post-Dispatch: Great Rivers Greenway, seeing a boom in trail users during the pandemic, seeks input with survey
St. Louis Post-Dispatch: Talented UMSL men's basketball squad excited about new season
St. Louis Public Radio: Here's How A Puppet Show Is Dispelling Misperceptions About Refugees
St. Louis Public Radio: College Campuses To Close After Thanksgiving Break To Avoid COVID Outbreaks
St. Louis Public Radio: UMSL Plans $7 Million College Of Nursing Expansion To Meet Growing Demand

Short URL: https://blogs.umsl.edu/news/?p=87444