Media Coverage: December 2020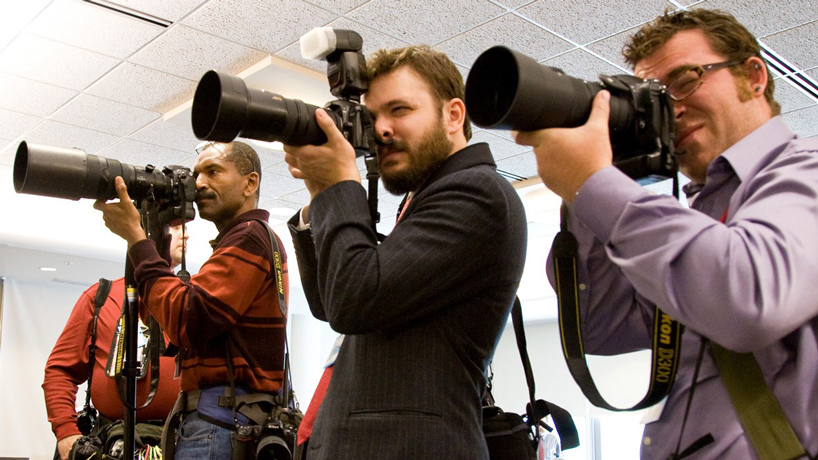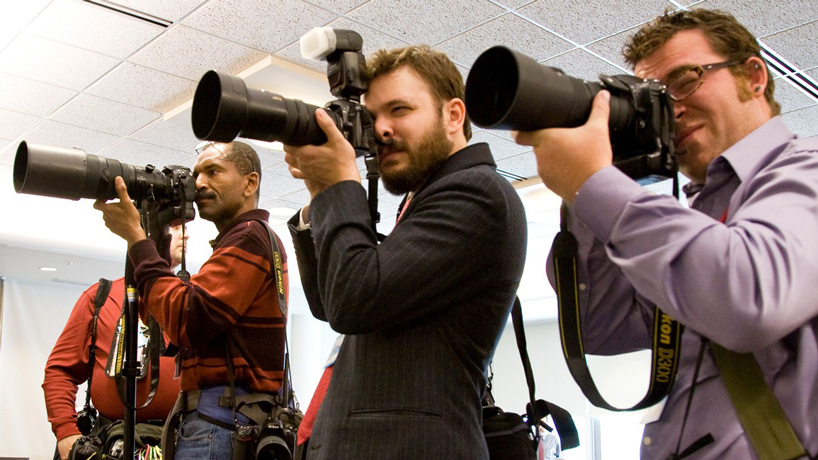 The University of Missouri–St. Louis makes a significant impact on the St. Louis area. Stories about the university, its scholars and their expertise are often covered by local and national news media.
Media Coverage highlights some of the top stories but does not serve as a comprehensive listing. Notice a clip we missed? Email us at umsldaily@umsl.edu.
Featured stories:
Outlets such as BET, Black Enterprise, CNN, Good Morning America, KMOX, NBC News, the New York Post and People told Darrion Cockrell's story of perseverance. The education alumnus worked through several setbacks to become Missouri's 2021 Teacher of the Year.
Feast Magazine, InsideHook, the Rolla Daily News, Phelps County Focus and St. Louis Post-Dispatch caught up with the entrepreneurs selected for UMSL Accelerate's inaugural Diversity, Equity & Inclusion Accelerator. The six startups are set to receive $50,000 in non-dilutive capital in addition to $200,000 in in-kind resources and the opportunity to participate in an 8-week, best-in-class business development program in early 2021.
Tina Davis-White talked with the St. Louis American about her entrepreneurial spirit and working to open QA Studio Fix – a beauty bar specializing in eyelashes, eyebrows and cosmetics – during the COVID-19 pandemic.
Media coverage:
Kathi Arnold, adjunct instructor of nursing
Ames Tribune: The chaos and the quiet: Navigating 2020 as a school nurse
Thomas Baker, criminology and criminal justice student
The Progressive: Rebel Cops
Beth Goetz, counseling alumna and former assistant women's soccer coach
Tucson.com: Arizona Bowl's history-making matchup closes out otherwise historic 2020
Joel Hanns, biochemistry student
The Chronicle of Higher Education: Teaching: What Students Are Up Against
David Kimball, professor of political science
NPR: How Private Money From Facebook's CEO Saved The 2020 Election
The New York Times: Lawsuit Seeks to Halt Debut of Ranked-Choice Voting in New York
Art McCoy, education alumnus
St. Louis Business Journal: Jennings School District Superintendent Art McCoy to retire
St. Louis Post-Dispatch: Jennings superintendent Art McCoy says he is stepping down
Nikos Michailidis, assistant teaching professor of anthropology
The Jerusalem Post: The EU must address the 'Turkish problem'
Lila Moersch, nursing student
St. Louis Public Radio: UMSL Nursing Student's Research Looks At Immobility After Hospital Stays — And Solutions
Diane Palombi, optometry alumna
Review of Optometric Business: How I Became an OD & Learned to Optimize Forks in the Road
Denny Reagan, business alumnus
The St. Louis American: Nice guys finish first
Richard Rosenfeld, Curators' Distinguished Professor Emeritus of Criminology and Criminal Justice
Albany Times Union: Dozens of homicides, hundred of shootings as region confronts explosion in violence
Atlanta Journal Constitution: 2 men killed during another deadly night in Atlanta
The Crime Report: Urban Violent Crime Remains High During Pandemic
The Crime Report: Will 'Historically Awful' U.S. Murder Increase Persist?
The Christian Science Monitor: 2020's murder increase is 'unprecedented.' But is it a blip?
Fox News: Homicide rate increased 34% in the fall compared to 2019, study finds
The Kansas City Star: RSVP: A discussion about public health, gun violence in St. Louis and across Missouri
The Kansas City Star: Panelists discuss root causes of gun violence in Missouri in 'Seeking Solutions' event
KSDK: Centene CEO pulls back on Clayton expansion due to concern about crime in region
Marketplace: Property crimes are down since the pandemic began
M Live: Blame coronavirus? Grand Rapids homicides at all-time high
St. Louis Business Journal: Centene suggests St. Louis is too dangerous. But is Charlotte, where it's growing, any better?
St. Louis Post-Dispatch: Join the Post-Dispatch and The Kansas City Star for a discussion of public health and gun violence
St. Louis Post-Dispatch: Watch now: A discussion of public health and gun violence in St. Louis and across Missouri
St. Louis Post-Dispatch: Homicides fell in St. Louis after 'Operation Legend.' As they always do that time of year
St. Louis Post-Dispatch: St. Louis homicide rate in 2020 highest in 50 years with 262 killings
The Washington Post: 2020 saw an unprecedented spike in homicides from big cities to small towns
Kristin Sobolik, chancellor
St. Louis Post-Dispatch: 'Symbols of oppression' effort stalled in St. Louis County, but Page trying to get it moving again
Mitchell Spindler, undeclared student and Triton baseball player
Princeton Daily Clarion: Gibson County Male Athlete of the Year: Mitchell Spindler
Todd Swanstrom, E. Desmond Lee Endowed Professor in Community Collaboration and Public Policy
St. Louis Post-Dispatch: Downtown St. Louis started 2020 with momentum. Then the coronavirus hit
Zuleyma Tang-Martinez, professor emerita of biology
St. Louis Post-Dispatch: Zuleyma Tang-Martinez: Trump follows despot playbook written by Chavez
Elton Thomas, business alumnus
Industry Today: The Unnoticed Unemployment Crisis: People With Disabilities
Brant Walker, business alumnus
The Alton Telegraph: Walker will seek new term as Alton mayor
Samantha Williams, political science alumna
The St. Louis American: Williams is external affairs manager at Missouri American Water
Rachel Winograd, associate research professor at the Missouri Institute of Mental Health
OzarksFirst.com: Substance use disorder survivors learn a new tool to aid in recovery
Other news:
Call Newspapers: Missouri Center for Transportation hopes to create 'innovative transportation solutions'
Fox 2 Now: UMSL students remake Jingle Bells to reflect COVID during the holidays
Joplin Globe: New program offers 'one-stop shop' to aid those in recovery
KSDK: 6 St. Louis area entrepreneurs receive funding, education through new UMSL program
KSDK: Missouri colleges utilize antigen tests to help slow spread of COVID-19
KDSK: UMSL waives application fees for 2021, extends scholarship deadline
Ladue News: St. Louis Mercantile Library to Celebrate 175th Anniversary with Revamped Exhibitions
The St. Louis American: Neighborhood Leadership graduates reflect on their training as 2021 cohort gets set to begin
The St. Louis American: UMSL honored more than 2,700 students in virtual commencement ceremonies on Dec. 19
St. Louis Business Journal: Meet the 6 startups chosen for UMSL Accelerate's new diversity-focused accelerator
St. Louis Business Journal: Beyond the List: See which regional colleges experienced enrollment growth, decline in 2020
St. Louis Business Journal: Year in review: 2020 tests the resiliency of St. Louis' tech firms
St. Louis Business Journal: UMSL waives application fees for 2021, extends scholarship deadline
St. Louis Post-Dispatch: UMSL to waive application fees for undergraduates in 2021
St. Louis Public Radio: College Campuses Prepare For Another Semester Of COVID-19, Plan To Expand Testing
St. Louis Public Radio: St. Louis Organizations To Study Home Repair Needs Of Older St. Louis Homeowners
St. Louis Public Radio: T-Rex Startup Incubator Is Becoming A Geospatial Focal Point In St. Louis
Webster-Kirkwood Times: Outdoor Sculptures Arrive In Webster

Short URL: https://blogs.umsl.edu/news/?p=87685