Media Coverage: January 2021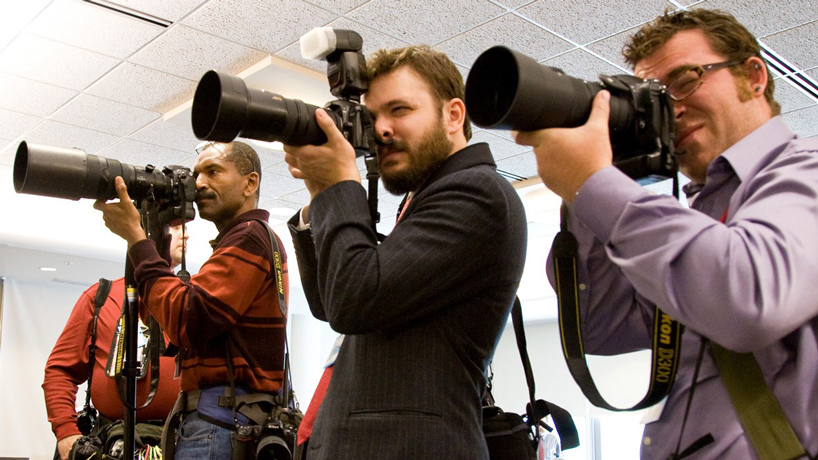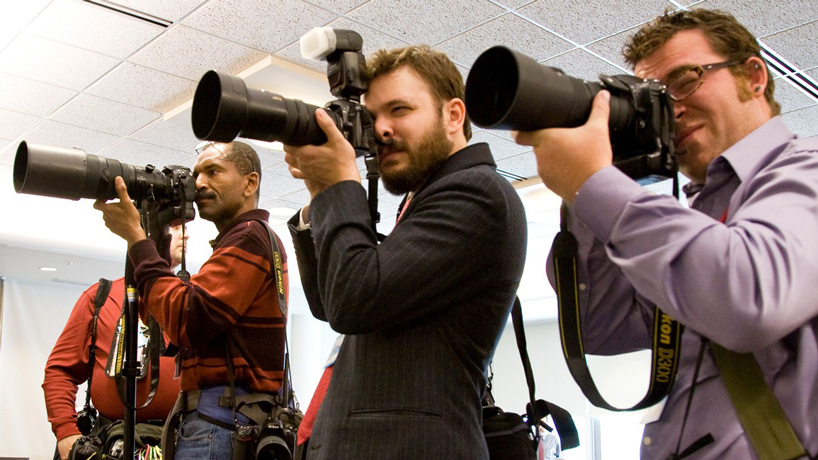 The University of Missouri–St. Louis makes a significant impact on the St. Louis area. Stories about the university, its scholars and their expertise are often covered by local and national news media.
Media Coverage highlights some of the top stories but does not serve as a comprehensive listing. Notice a clip we missed? Email us at umsldaily@umsl.edu.
Featured stories:
The St. Louis American profiled Keisha Mabry Haymore, education alumna, the new director of entrepreneurship for WEPOWER. The non-profit focuses on building more power and wealth opportunities for Black and Latinx people, and oversees the Elevate/Elevar Accelerator, a six-month program designed to equip 10 entrepreneurs with the resources necessary to grow their businesses.
Adriano Udani, associate professor of political science, joined Evie Hemphill on St. Louis Public Radio's, "St. Louis on the Air" to discuss what the new presidential administration means for the immigrant community in the city.
As German Chancellor Angela Merkel prepares to step down, CNN turned to Joyce Mushaben, Curators' Reseach Professor of Global Studies Emeritus, for perspective on the leader's tenure. Mushaben noted that Merkel was underestimated while rising through the ranks of the Christian Democratic Union and her background as a scientist was crucial to her success.
Media coverage:
Sam Anselm, public policy alumnus
KBUR: Public Reception for Burlington City Manager Candidates
Tony Benningfield, history and political science alumnus
Leader Publications: Jefferson County Library director trains replacement
Susan Brownell, professor of anthropology
CNN: The US has accused China of carrying out genocide. Will it now boycott the 2022 Beijing Olympics?
Aaron Cheng, optometry student
KSDK: The largest COVID-19 vaccine distribution center sets up at the Family Arena
Michael Cosmopoulos, professor of Greek history and archaeology
Archaeological Institute of America: 2021 AIA Grant And Fellowship Winners
Shelly Ethridge, former women's basketball coach
Herald Publications: Mater Dei Graduate Named to the Missouri Basketball Coaches Association Hall of Fame
Barbara Fleming, education alumna
The Alton Telegraph: Marquette grad Fleming named as its new principal
Sara Foster, communication alumna
Market Screener: Commerce Bancshares: St. Louis Business Journal Names Sara Foster a 2021 C-Suite Award Honoree
Terry Varney Freerks, counseling alumna
HEC Media: Swim Coach Paves the Way
Cynthia Hong-Wa, biology alumna
St. Louis Public Radio: MoBot Discovered About 200 New Plants In 2020
David Kimball, professor of political science
U.S. News & World Report: Trump's Allies in Congress Go From Potential Leaders to Political Liabilities
Ryan Krull, assistant teaching professor of communication and media studies
Riverfront Times: Head of Missouri Prisons Sued in North Carolina Abuse Case
Alex LaPorta, member of women's basketball team
Belleville News-Democrat: Highland star eclipses impressive scoring plateau at University of Missouri–St. Louis
Anita Manion, assistant professor of political science
KSDK: Fellow Republicans speak out against Hawley's plan to challenge Electoral College results
KSDK: What history may tell us of Josh Hawley's future
St. Louis Public Radio: St. Louis Area Residents Voted Early In Large Numbers In 2020 — Will That Continue?
St. Louis Public Radio: Analysis: Sen. Josh Hawley's Objection To President-elect Joe Biden's Electoral College Win
St. Louis Public Radio: Some Republicans Say Capitol Insurrection Should Be A Wake-Up Call Over Trump Complicity
Ronita Mathias, economics alumna
New Jersey Hills: Warren resident elected to P.G. Chambers School Board of Trustees
Michele Meckfessel, professor of accounting
St. Louis Public Radio: Working From Home During The Pandemic Doesn't Include Tax Breaks
Joan Phillips, dean of the College of Business Administration
The Chronicle of Higher Education: Transitions: New President Selected at Concordia U., in Nebraska; Interim Provost Named at U. of North Carolina at Greensboro
Springfield Business Journal: UMSL hires dean for business school
St. Louis Business Journal: UMSL hires new business school dean
St. Louis Post-Dispatch: People in Business: Bi-State hires audit executive. Federal Reserve board changes.
Christal Rogers, business alumna
The Daily Dispatcher: Brownpreneurs Launches Revolutionary Free Teen Summit Teaching Fundamental Business Skills
John E. Romeo, nursing alumnus
EMS1: Implementing a peer-review process
Richard Rosenfeld, Curators' Distinguished Professor Emeritus of Criminology and Criminal Justice
The Associated Press: St. Louis' 2020 homicide rate is highest in 50 years
Cincinnati Public Radio: Cincinnati Saw Record Number Of Homicides In 2020
CNN: Despite Covid-19 and stay-at-home orders, 2020 saw an increase in homicides across the US
Crime Online: Atlanta crime: 2020 was Atlanta's deadliest year in decades
The Crime Report: A Record Gun Violence Level For Missouri in 2020
Daily Beast: St. Louis Had Most Murderous Year in Five Decades
Daily Caller: Report: St. Louis Breaks Record For Murder Rate In 2020
Florida Today: Experts say COVID pandemic, marches for justice have impact
Indianapolis Star: 'Healing together': Looking for solutions after Indianapolis' most violent year yet
The Kansas City Star: Missouri saw deadliest year ever for gun violence in 2020, made worse by pandemic
Los Angeles Magazine: LAPD Reports a Sharp Increase in Violent Crime. So What's Behind It?
Milwaukee Journal Sentinel: As Milwaukee closes book on historic year of violence, there's some optimism for 2021
NPR: Fatal Police Shootings Of Unarmed Black People Reveal Troubling Patterns
Public Radio Tulsa: Massive 1-Year Rise In Homicide Rates Collided With The Pandemic In 2020
St. Louis Post-Dispatch: Rance Thomas: The problem is not enough police on the streets
St. Paul Pioneer Press: In 'heartbreaking' year, 34 homicides in St. Paul match most on record in the city
WDJT-Milwaukee: Experts say pandemic, protests lead to spike in murders in Milwaukee and across the country
Natalie Sago, education alumna
KRCG: Missouri woman makes history as part of NBA's first two-woman ref crew
KMOX:  St. Louis woman makes NBA history: 'It's a big deal'
James V. Shuls, assistant professor of education
Ceam: Private School Choice 101
St. Louis Post-Dispatch: James V. Shuls: Restoring civility in political life by accepting our own responsibility
Alisha Sonnier, psychology alumna
The St. Louis American: Sonnier and Cox receive Divided City grant to help fund their project
Andrew Spellman, business alumnus
The Advertising Specialty Institute: Andrew Spellman in as VP at Therabody
Ben Uchitelle, adjunct honors college professor
St. Louis Jewish Light: Historical Society to commemorate MLK talk at United Hebrew 60 years ago
Jessica Whelan, nursing alumna
Health Professional Radio: The Holiday Season and Mental Health
Emily Wisdom, business alumna
Daily Journal Online: A new director for Shared Blessings
Eyad Yehyawi, optometry alumnus
Daily Gate City: Yehyawi releases improved edition of hunting book
Other news:
Directions Magazine: Cortex, T-REX & GeoFutures to Collaborate on National Geospatial Speaker Series
Fox 2: UMSL celebrates Dr. Martin Luther King Jr. with music, speeches and a service project
Fox 2: Heru Urban Farming receives $50,000 from UMSL
Kaiser Health News: Are Public Health Ads Worth the Price? Not if They're All About Fear
KSDK: UMSL keeps up spectacular season
The St. Louis American: 2021 MLK DAY Commemoration Activities
St. Louis Business Journal: Gov. Parson allocates $68M in funds for universities. Here's how much is coming to St. Louis
St. Louis Post-Dispatch: Missouri universities in line for federal money to upgrade aging buildings

Short URL: https://blogs.umsl.edu/news/?p=87908