Media Coverage: February 2021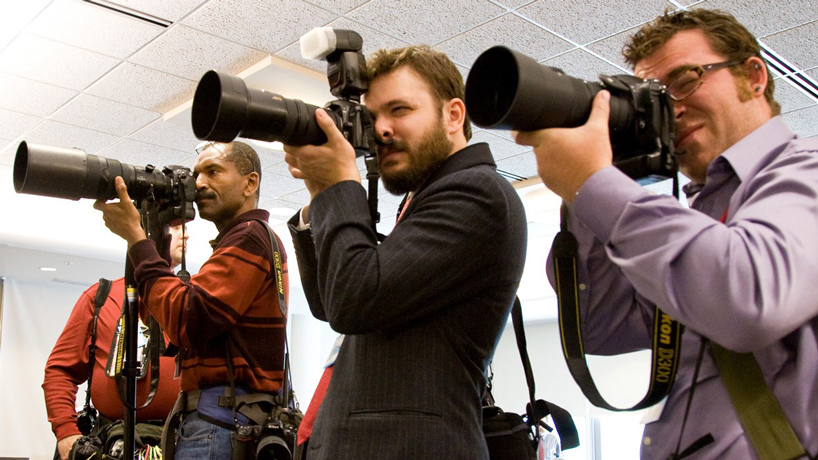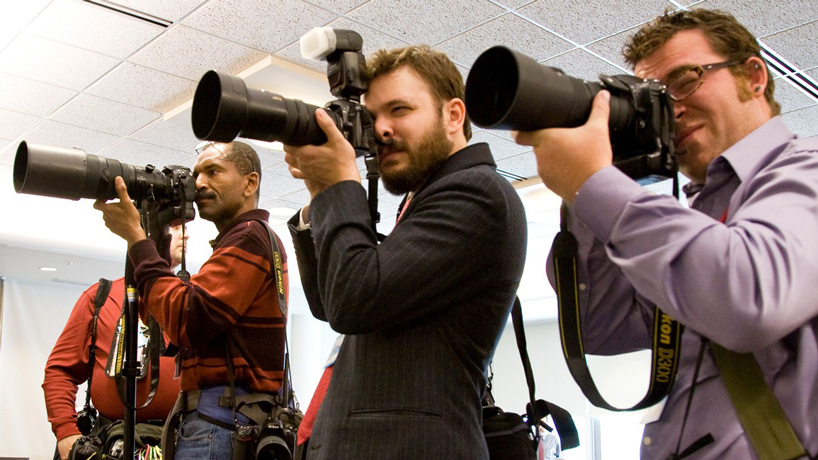 The University of Missouri–St. Louis makes a significant impact on the St. Louis area. Stories about the university, its scholars and their expertise are often covered by local and national news media.
Media Coverage highlights some of the top stories but does not serve as a comprehensive listing. Notice a clip we missed? Email us at umsldaily@umsl.edu.
Featured stories:
The St. Louis Post-Dispatch talked with Natalie Sago, education alumna, about making history. Sago officiated a game between Charlotte and Orlando with Jenna Schroeder, making it the first time in league history that two women worked the same NBA contest.
Anne Winkler, chair of the Department of Economics and professor of economics and public policy administration, helped Business Insider examine how women's careers are affected by flexible working conditions. Winkler noted that workers in nonprofessional jobs who request flexible hours are often assigned fewer hours, meaning they make less money.
Four UMSL alumnae – Stephanie Cernicek, Susan Cutler, Sara Foster and Opal Jones – were honored with St. Louis Business Journal C-Suite Awards as part of a celebration of business leadership in the St. Louis area. A special edition of the publication featured interviews with each honoree.
Media coverage:
Sam Anselm, public policy administration alumnus
The Hawk Eye: Burlington residents react to city manager candidates
Luke Barber, public policy and administration and social work student
St. Louis Post-Dispatch: Luke Barber appointed to Saint Louis County Commission on Disabilities
Peter Blumeyer, business alumnus
Market Screener: Meet the Leadership: Peter Blumeyer, President of UMB St. Louis
Susan Brownell, professor of anthropology
CNN: Brisbane is 'preferred host' for Summer Games, IOC announces
Orlando Sentinel: Sen. Scott calls for 2022 Winter Olympics to be taken away from China
Jason Buhlinger, business alumnus
St. Louis Business Journal: Brown Smith Wallace promotes 2 new partners in St. Louis
Darrion Cockrell, education alumnus
St. Louis Post-Dispatch: Missouri's top teachers plead for higher coronavirus vaccine priority
Brandy Cole, communication alumna
Sports Illustrated: The Education of Jayson Tatum
Sue Day, education alumna
The Joplin Globe: Longtime Joplin High School counselor nominated for national award
Natasha Dupee, education alumna
East of the River: Meet Your New Commissioner: Natasha Dupee
Phillip Greene, biology alumnus
Illinois Business Journal: HSHS Medical Group adds primary care provider
Bruce Hamper, associate teaching professor of chemistry and biochemistry
News-Medical.net: Analytical Chemistry of Beer and Brewing
Barbara Bufe Heidolph, biology alumna
Food Business News: Frozen biscuit maker Mason Dixie hires VP of innovation and quality
Jennifer Hernandez, education alumna
EdGlenToday.com: YWCA Announces March 6 Awareness Session On Implicit Bias
Jim Hesford, associate professor of accounting
PR Newswire: In Employee Compensation, You Get What You Pay For, According to American Accounting Association Study
Madeline Hlavaty, nursing student
St. Louis Magazine: UMSL nursing students are now helping administer COVID-19 vaccinations across the St. Louis region
Beth Huebner, professor of criminology and criminal justice
St. Louis Public Radio: Report: St. Louis County's Jail Population Decreased During Coronavirus Pandemic
Eric'el Johnson, engineering alumna
All Together: SWE Community Spotlight: African-American Affinity Group
Terry Jones, professor emeritus of political science
St. Louis Post-Dispatch: Sam Page backs Tishaura Jones for St. Louis mayor; rivals Cara Spencer, Lewis Reed trade barbs
Webster-Kirkwood Times: U.S. Rep. Cori Bush Making Herself Known In Washington
David A. Klinger, professor of criminology and criminal justice
The Washington Post: Idaho Falls man fatally shot in backyard after police officer mistakes him for suspect on the run
Paula D. Knight, education alumna
St. Louis Post-Dispatch: Jennings hires St. Louis Public Schools administrator as school superintendent
KSDK: Jennings School District picks new superintendent to replace retiring Art McCoy
Ken Koenemann, business alumnus
Industry Today: How IIoT Data Can Drive Significant Productivity Gains?
Sandra Langeslag, assistant professor of behavioral neuroscience
BBC Science Focus: Scientifically, could love count as an addiction?
The Wall Street Journal: Patriots Fans Were Dumped by Tom Brady. Breakup Coaches Are Here to Help.
Timothy Lewis, political science alumnus
The Edwardsville Intelligencer: SEGUE: SIUE's Lewis reminisces about Martin Luther King Jr. Day
Ronita Mathias, economics alumna
New Jersey Patch: Warren Resident Elected To P.G. Chambers School Board Of Trustees
Art McCoy, education alumnus
KSDK: Jennings School District picks new superintendent to replace retiring Art McCoy
Leonora Muhammad, adjunct clinical professor of nursing
Global Newswire: Corizon Health Names Dr. Leonora Muhammad AVP of Patient Care Services
Joyce Mushaben, professor emeritus of political science
CNN: Angela Merkel endured as others came and went. Now world's crisis manager steps down
Justine Patterson, academic advisor for College of Nursing
St. Louis American: Justine and LeVeasey are helping Blacks pursuing nursing degrees
David C. Rose, professor of economics
Washington Examiner: Free speech is a cultural, not political, phenomenon
Richard Rosenfeld, Curators' Distinguished Professor Emeritus of Criminology and Criminal Justice
ABC13: New data cites 2 reasons why crime in US increased drastically
Alaturka: US: Homicide rates up 30% in 2020 amid pandemic
Associated Press: Study: Killings Surge In 2020; Pandemic, Protests Play Roles
Axios: Twin Cities rocked by uptick in serious crimes
CBS News: "Perfect storm" drove major surge in 2020 homicides, report says
Fox 13 Memphis: Murders aren't just numbers; they are families
The Independent: Murder rate up in 30 American cities
International Business Times: Homicide Rates Skyrocket 30% In Major Cities Due To Pandemic, Policing Problems
KMOV: Alarming News 4 investigation reveals lengthy 911 delays in St. Louis | 'It's very shocking'
KTVU: Oakland mayor says she'll announce new police chief 'literally within a number of days'
The Molguldom Nation: Homicides Against Black Americans Increased By 1,000 Deaths In 2020
Philanthropy News Digest: Homicide rates rose 30 percent in U.S. cities in 2020, study finds
St. Louis Post-Dispatch: Daunting crime awaits new mayor: 'The mayor has got to care'
U.S. News & World Report: 2020 a 'Perfect Storm' for Homicide Surge
The Washington Post: Homicides rose 30 percent in 2020, survey of 34 U.S. cities finds
WVUE: Crimetracker: Victims of violent crime living in fear
Amanda Shields, economics alumna
St. Louis Post-Dispatch: Missouri Botanical Garden hires diversity director
Ann Steffen, professor of psychological sciences
KDSK: 'Long haulers' | Some COVID-19 survivors experience lingering effects months out
Jessica Sumner, education alumna
Missouri Patch: Rockwood School District: Rockwood School Board Approves Jessica Sumner As Crestview Middle Assistant Principal
Andrea Vent, social work alumna
Hannibal Courier Post: The Child Center hires new executive director
Kim Hudgins Vrooman, English alumna
Illinois Business Journal: Belleville Area Humane Society names new executive director
Erin Whitteck, assistant director of the Center for Teaching and Learning
The Chronicle of Higher Education: Teaching: Why the Term 'Hybrid Class' Continues to Confuse
Anne Winkler, chair of the Department of Economics and professor of economics and public policy administration
Denver Westword: Ten Things to Do for Free in Denver This Week
InterNewsCast: The road to women's economic recovery is paved with privilege
Rachel Winograd, associate research professor at the Missouri Institute of Mental Health
Mel Magazine: Is Drunk You the Real You?
Other news:
The Alton Telegraph: Lewis and Clark signs nursing agreement with UMSL
Columbia Daily Tribune: Missouri student-run not-for-profit to get funding from university, city programs
The EvoLLLution: The Death of Content as King: How a Data Democracy Has Revolutionized Marketing
Fox 2 Now: Missouri announces new COVID vaccination sites for the coming week; UMSL offering doses on Saturday
Fox 2 Now: Mass vaccination event at UMSL Saturday; pre-registration required
Fox 2 Now: Thousands in St. Louis area expected to get vaccinated over the next few days
Illinois Business Journal: UMSL, LCCC sign transfer agreement to support East St. Louis nursing students
KMOV: UMSL crime study reveals homicides nationwide are up 30 percent
KMOV: List: Missouri announces mass vaccination sites for Feb. 16-20
KMOV: Mass vaccine clinic to be held on UMSL campus Saturday
KMOV: Thousands receive COVID-19 vaccine at event on UMSL campus
KSDK: National Guard holding first St. Louis County COVID-19 vaccination event on Saturday on UMSL campus
KSDK: 'This is purely out of helping people' | St. Louis teacher helps sign up eligible people for COVID-19 vaccine
KSDK: Registering for the COVID-19 vaccine through UMSL clinic
KSDK: St. Louis County holds mass COVID-19 vaccination clinic at UMSL
KSDK: Missouri to open more mass vaccination events after most were canceled due to weather
KSDK: National Guard to hold another vaccination event in St. Louis County March 6
Newsday: Study: Homicides, other violent crimes rise in NYC, other big U.S. cities
REJournals.com: Building a better St. Louis? They're making a toolbox for that
RiverBender.com: UMSL, Lewis and Clark sign transfer Agreement to Support East St. Louis Students Pursuing degrees in nursing
The Source: Federal Statistical Research Data Center to open at Washington University
Southeast Missourian: Missouri bicentennial: Mules a good fit as state animal
Springfield Business Journal: UMSL receives $5M grant
St. Louis American: UMSL, Lewis and Clark sign agreement to support East St. Louis nursing students
St. Louis Business Journal: University of Missouri – St. Louis awarded $5.1 million grant to improve literacy in the St. Louis region
St. Louis Post-Dispatch: St. Louis-area counties, vaccine now in hand, aim to launch their own mass COVID-19 vaccinations
St. Louis Post-Dispatch: 'Fighting the same fight': KC mayor eyes St. Louis mayoral race, hoping for even closer ties
St. Louis Post-Dispatch: St. Louis Ballet addresses pandemic romance with Valentine's Day weekend shows
St. Louis Post-Dispatch: Area colleges notebook: UMSL volleyball team off to 3-0 start, ranked sixth nationally
St. Louis Post-Dispatch: Missouri health director, hospitals update St. Louis County Council on vaccine distribution
St. Louis Post-Dispatch: Hannah Wilke exhibition to open at Pulitzer Arts Foundation
St. Louis Post-Dispatch: Woohoo!' Thousands get first COVID-19 shot at vaccination event at UMSL
St. Louis Post-Dispatch: St. Louis area counties prepping to deliver thousands of vaccinations postponed by storm
St. Louis Public Radio: New Federal Data Center Will Expand Research Opportunities Across St. Louis Region
St. Louis Public Radio: Most St. Louis Area Colleges See Lower COVID Numbers
Suburban Journals: Variety Theatre to Receive $15,000 Grant from NEA!
University Business: Higher ed making a difference through Play Therapy centers
U.S. News & World Report: These Public Schools Offer an Honors College
Voice of America: US Homicides Rose in 2020, Study Finds

Short URL: https://blogs.umsl.edu/news/?p=88290