Media Coverage: March 2021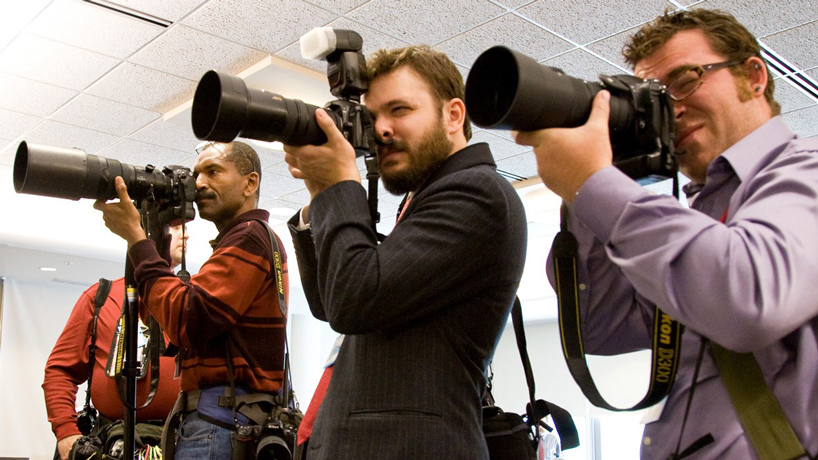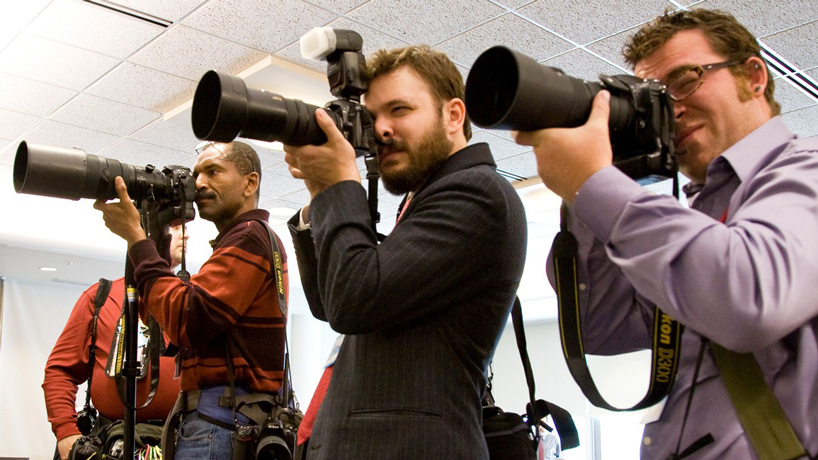 The University of Missouri–St. Louis makes a significant impact on the St. Louis area. Stories about the university, its scholars and their expertise are often covered by local and national news media.
Media Coverage highlights some of the top stories but does not serve as a comprehensive listing. Notice a clip we missed? Email us at umsldaily@umsl.edu.
Featured stories:
The Springfield News-Leader spoke with Jeremy Brown, physical education alumnus and former professional baseball player with the Los Angeles Dodgers, about his new role as principal of Springfield's Central High School. Central is home to a rigorous International Baccalaureate program, and Brown will be bring his experience as principal and athletic director of Scott Charter School to the role. He will also be the school's first Black high school principal in more than two decades.
Gloria Carter-Hicks, criminology and criminal justice alumna, sat down with the St. Louis Business Journal for a Q&A about what it takes to be successful in the business world. Carter-Hicks has worked in corporate human resources for companies such as Safeco Insurance, McDonald's and General American Life Insurance Co. In 1999, she launched her business, Hicks-Carter-Hicks LLC, which focuses on helping clients in diversity, equity and inclusion work.
Donald A. Gouwens, associate clinical professor in the Department of Education Sciences and Professional Programs, offered his insight to St. Louis Magazine on how St. Louis-area kids have adapted to virtual learning over the last year. Gouwens noted that children are often more resilient than they're given credit for and said he expects development of in-person social skills to pick up after the pandemic.
Media coverage:
Sam Anselm, public policy and administration alumnus
West Plains Daily Quill: New W.P. City Administrator hired; starts April 19
Ron Austin, English alumnus
Columbia Daily Tribune: Unbound Book Festival poised to finish March run strong
George David Banks, political science alumnus
Bipartisan Policy Center: George David Banks Joins the Bipartisan Policy Center as Fellow
Luke Barber, public policy and social work student
EIN Presswire: Governor's Council on Disability Names Annual Award Winners; Winners exemplify standards of excellence in enhancing life for individuals living with disabilities
Misty Birney, nursing alumna
Leader Publications: Fox C-6 hires next superintendent
Gary E. Bohler, business alumnus
Leader Publications: Voters Guide: Four seeking pair of spots on Grandview R-2 board
Michael Broughton, criminology and criminal justice
Call Newspapers: Thuston faces Ward 1 Alderman Broughton for Green Park mayor
Scott R. Degitz-Fries, adjunct professor
West Newsmagazine: Musical math teacher back in the news
Amber Francis, education alumna
Cedar County Republican & Stockton Journal: Amber Francis, candidate for Cedar County Memorial Hospital, five-year term
Paul Fregeau, education alumnus
Herald & Review: Fregeau leaving Decatur Public Schools for superintendent position in Missouri
Leader Publications: Fox C-6 hires next superintendent
Barbara Graham, associate professor emeritus of political science
Business Insider: Trump appointed 28% of all the federal judges in the US, and they could mold American life for decades to come
Manjarrez Hawn, economics alumna
St. Louis Business Journal: Table of Experts: Women Who Lead
Deanne Jackson, education alumna
Rolla Daily News: Missouri S&T announces 2021 Honorary St. Pats, Honorary Knights
Terry Jones, professor emeritus of political science
Governing: Across the Nation, Changing of the Guard at City Halls
MetroSTL.com: Tishaura Jones' No. 1 election rank isn't surprising, UMSL professor says
St. Louis Business Journal: The firms that helped an 'underdog' reach the St. Louis mayoral runoff
David Kimball, professor of political science
USA Today Network: 'Dangerous for democracy': Why these GOP state legislatures want to restrict voting rights
David Klinger, professor of criminology and criminal justice
Los Angeles Times: Fatal shootings by the LAPD are down, but officials find major problems in many incidents
Police1: Book excerpt: Concepts of Nonlethal Force: Understanding Force from Shouting to Shooting
Ryan Krull, assistant teaching professor of communication
Riverfront Times: An Anonymous Missouri Prison Watchdog Steps Forward
Dan Lauer, founding executive director of UMSL Accelerate
St. Louis Post-Dispatch: Virus causes old-pals' poker game to go (sorta) viral
Michael Leveque, assistant director of the Center for Behavioral Health
Ladue News: 8 Expert Tips on Practicing Self-Care While Social Distancing
John Linhorst, information systems alumnus
Leader Publications: Voters Guide: Four in search of two Hillsboro R-3 board seats
Corinne Luczak, education alumna
Patch.com: Rockwood School District: Rockwood School Board Approves Corinne Luczak As Eureka Elementary Principal
Anita Manion, assistant professor of political science
The Appeal: The St. Louis Mayoral Race Reflects a Progressive Shift in Local Politics
KSDK:  These are the Republicans who could run for Roy Blunt's seat in 2022
KSDK: Missouri Republicans push new voting requirements
Derek Martin, business alumnus
Illinois Business Journal: U.S. Bank names St. Louis market president
Market Screener: US Bancorp : U.S. Bank Names Derek Martin St. Louis Market President
Matthew J. Martinez, optometry student
Vision Monday: VSP Global and Heart of America Eye Care Congress Announce Recipient of Dr. Frank D. Fontana Memorial Scholarship
Charles Keith Messmer, criminology and criminal justice alumnus
Leader Publications: Voters Guide: Seven seeking two seats on Rockwood school board
Marie Mora, provost and executive vice chancellor for academic affairs
CNBC:What's Wrong With The Unemployment Rate?
Richard Rosenfeld, Curators' Distinguished Professor Emeritus of Criminology and Criminal Justice
Axios: Murder rates rose sharply in U.S. cities in 2020
CounterPunch: Americans are Suffering: Looking Beyond Covid-19
Fox 13 Memphis: Epidemic of violence grips Memphis with record-breaking number of homicides
The Hill: Two gun bills for law and order go to the Senate
Houston Chronicle: Opinion: Murders spiked in 2020. That's exactly why we need policing reforms.
Houston Public Media: Houston Leaders Grapple With Continued Rise In Violent Crime
NBC News: After two mass shootings, Americans ask: Is this what a return to normal looks like?
Smart Cities Dive: Local leaders reckon with ShotSpotter's ambiguous ROI
St. Louis Post-Dispatch: Richard Rosenfeld: A few neighborhoods account for St. Louis homicide rise. Attention belongs there.
Jon Schultz, education alumnus
Patch.com: Francis Howell School District: Jon Schultz Named Francis Howell High School Associate Principal
James V. Shuls, associate professor of educational leadership
Kansas City Star: No, school choice would not defund public schools in Missouri
Michael Smith, E. Desmond Lee Endowed Professor of Music Education
The St. Louis American: An ode to the 'Godmother of Black opera singers'
Philip D. Stang, planning and zoning alumnus
Leader Publications: Voters Guide: Kimmswick has rare contested municipal elections
Bonnie Stegman, nursing alumna
Call Newspapers: Stegman challenged by Baumgarth for Mehlville fire board seat
Ryan Strong, fine arts alumnus
Leader Publications: Voters Guide: Two challengers face two veteran Windsor C-1 board members
Cassandra Walker Suggs, education student
Missouri Patch: Rockwood School District: Rockwood School Board Approves Cassandra Walker Suggs As Wildwood Middle Principal
Todd Swanstrom, E. Desmond Lee Endowed Professor in Community Collaboration and Public Policy
St. Louis Magazine: How Brooks Goedeker changes neighborhoods
Chad Waggoner, optometry alumnus
St. George News: Richens Eye Center Sunset Clinic serves Santa Clara, Ivins and surrounding neighborhoods
Other stories:
Columbia Missourian: UM System launches Missouri Online with 260 degrees, options from 4 campuses
Fox 2 Now: Golden eggs to be hidden at public transit centers in St. Louis, Illinois
Government Technology: University of Missouri Launches Platform for Online Classes
Inside Higher Ed: System Launches Missouri Online
KBIA: 'Missouri Online' Organizes Mizzou's Courses Across Four Campuses
KMIZ: UM System puts online courses in one place with Missouri Online
KMOV: Students weigh in as colleges and universities extend "test-optional" admissions process
KMOV: St. Louisans honor victims of COVID-19
KMOV: Johnson & Johnson vaccine to be used at St. Louis County mass vaccination event
KMOV: Thousands get Johnson & Johnson, Pfizer shots at mass vaccine event in north St. Louis County
KMOV: Registration open for North County vaccine event
KMOX: Photos: Metro giving St. Louis bus, train riders free passes, swag for finding golden eggs
KSDK: Johnson & Johnson vaccines to be used at St. Louis County event this weekend
KSDK: University of Missouri's new online learning platform combines classes from all schools, offers 260 degrees
St. Louis Post-Dispatch: How a creaky compromise kept Missouri from joining the Confederacy
St. Louis Post-Dispatch: With gun suicides on the rise, a hotline staffed by St. Louis teens saves lives
St. Louis Post-Dispatch: The week ahead: Demo Day and a defense IPO
St. Louis Post-Dispatch: Nicklaus: UMSL accelerator fills capital and knowledge gap for minority entrepreneurs
Washington eMissourian: County Family Resource Center Opens

Short URL: https://blogs.umsl.edu/news/?p=88729