Celebrating Black History Month 2023 with stories of UMSL excellence
As the University of Missouri–St. Louis launches its annual commemoration of the triumphs, struggles and contributions of Black Americans with Black History Month programming, we at UMSL Daily took a moment to revisit a year of inspiring stories of student, faculty, staff and alumni accomplishments.
Those featured in the following 12 stories worked hard to achieve their dreams, rise to the top of their fields and impact their communities.
Supply chain student Gladwell Ndungu possesses uncommon drive in pursuit of success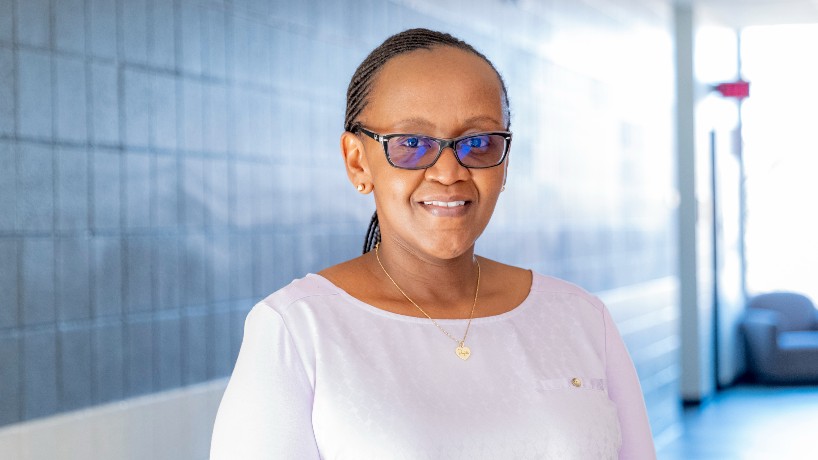 Gladwell Ndungu grew up in Kenya in the village Gitaru, not far from the capital city of Nairobi. There weren't many opportunities, and she witnessed severe poverty in nearby communities.
She came to the United States in 2010 to create a better life for herself after first completing a bachelor's degree in business information technology in Kenya.
Since first settling in Kankakee, Illinois, where she didn't know anyone and had no family support, and eventually relocating to St. Louis, Ndungu has earned an associate degree in accounting at St. Louis Community College–Meramec and a BSBA in supply chain management at UMSL in 2019. That same year, she became part of the first cohort pursuing a master's degree in supply chain analytics at the university.
"What kept me going is I come from a small town, and I know what poverty is," Ndungu said.
Professor Jerome E. Morris named 2022 American Educational Research Association Fellow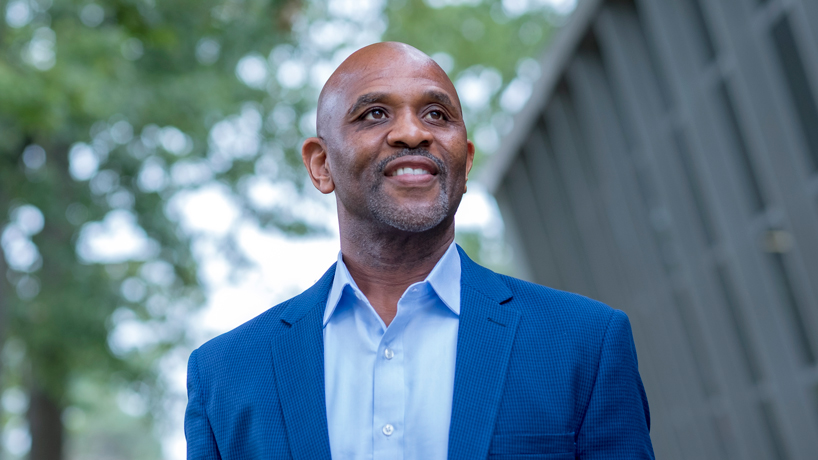 For more than 20 years, Jerome E. Morris has been one of the country's foremost scholars on the impact of school reforms, as well as the links between race, social class and the geography of educational opportunities and Black communities in the South.
In recognition of his outstanding research and professional contributions to the field of education, the American Educational Research Association named Morris, the E. Desmond Lee Endowed Professor of Urban Education, a 2022 AERA Fellow on Feb. 28.
Morris is the first UMSL faculty member to be selected for the esteemed AERA Fellows program.
Former NPS Director Robert Stanton appointed scholar in residence in College of Education
In 1962, Robert Stanton left Texas for the first time on a train bound for Wyoming.
Stanton, then a junior at Huston-Tillotson College – now university – in Austin, Texas, had been recruited to serve as a seasonal park ranger at Grand Teton National Park under the auspices of then-Secretary of the Interior Stewart Udall. Stanton was part of a concerted effort by Udall to diversify the National Park Service workforce, and he became one of the first Black park rangers to work at Grand Teton.
That summer led to Stanton's storied, 35-year career serving the NPS as a ranger, superintendent, deputy regional director, assistant director, associate director, and regional director of the National Capital Region. In 1997, it culminated with President Bill Clinton naming him the 15th director of the NPS. The historic nomination made him the first Black director in the bureau's history and the first director to be confirmed by the U.S. Senate.
Stanton has brought his experience and expertise in historic preservation and natural resources to the College of Education.
Brick by Red Brick: Jonathan and Willie McMiller are reviving homes, uplifting St. Louis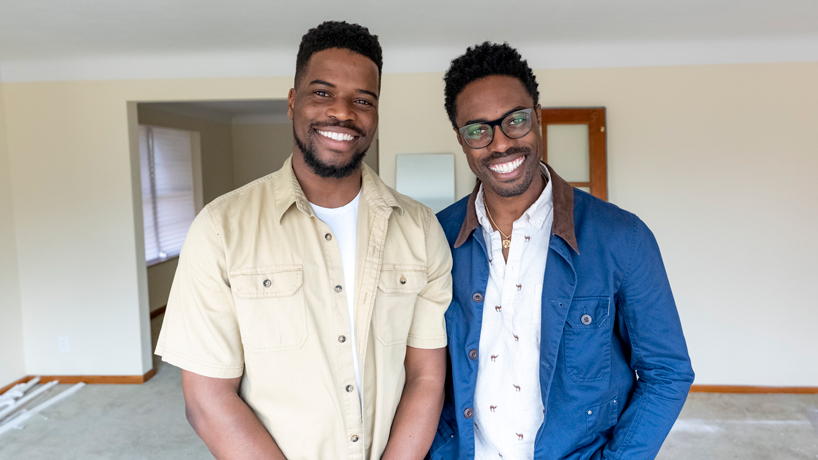 When Jonathan and Willie McMiller were growing up in Florissant, Missouri, their father, Willie McMiller Sr., bought homes to upgrade and sell. He'd make the two, along with their three other brothers, work with him, calling them his little construction crew. They'd help clean up, paint and haul out debris.
Jonathan valued the hard work and gaining determination, but Willie, who was scared of the dark, was not as enthusiastic. Some of the properties were severely distressed, and he didn't know what to expect and hadn't yet developed a strong work ethic like his little brother Jonathan.
"I had a very short attention span," Willie says. "I was supposed to be painting the wall and then I'd start drawing my face on the wall and all this other stuff." But ultimately the brothers paid attention and are still applying what they learned. From their renovation and real estate business to their own show on HGTV, "My Flipping Family," which debuted last year, the brothers are on their way to building an empire that they hope will change perceptions of St. Louis worldwide.
It all started with one home. The brothers purchased their first property to flip in 2013 when they bought a house in Spanish Lake for $7,000. Four years later, Jonathan, who graduated with a BSBA in finance in 2012, was looking to leave his accounting job and pursue real estate full-time.
Niara Savage earns NPR fellowship while pursuing degree in school psychology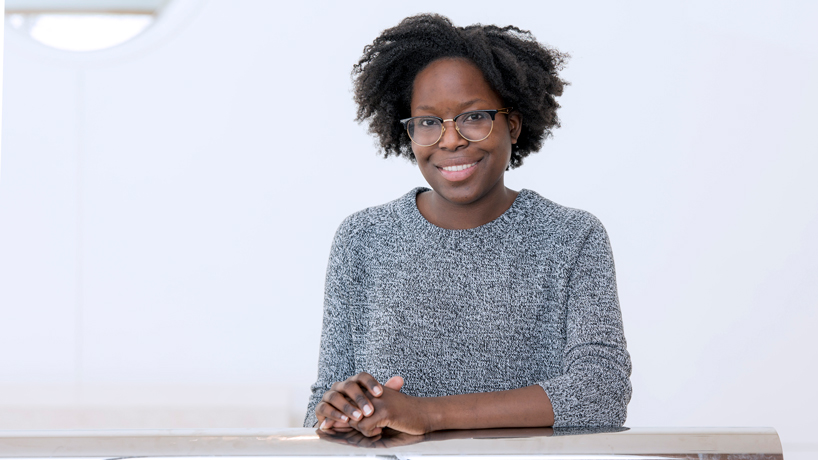 When a nurse called Lisa Pascoe with the results of her toddler's blood test, she was utterly shocked.
The test showed her son's blood lead level was five times what federal health officials deemed elevated. Pascoe soon left her St. Louis home to avoid lead hazards, though the ordeal still weighs on her family.
A decade later, multimedia journalist and UMSL student Niara Savage has been telling Pascoe's story and informing the public about the dangers of high levels of lead in Midwestern children through Unleaded – a joint investigation by the Missouri Independent and the National Public Radio Midwest Newsroom.
Her work on the investigative series has been part of her role as an NPR Midwest Newsroom reporting fellow. She was one of two young journalists selected for the new six-month fellowship, which is funded through a grant from the Ewing Marion Kauffman Foundation.
Dr. Keshia Elder named dean of College of Optometry at the University of Missouri–St. Louis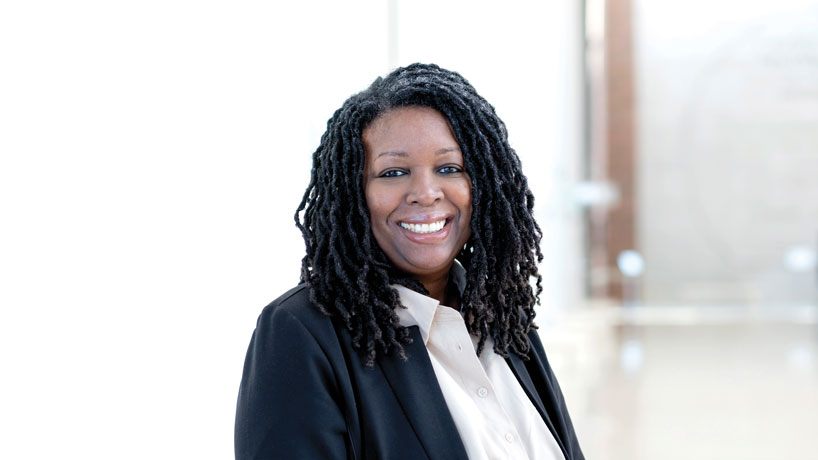 When Dr. Keshia Elder assumed the role of dean of the College of Optometry last year, it marked a historic moment both for UMSL and the field of optometry at large. Elder, who previously served as an associate clinical professor at UMSL from 2011 to 2016, is the first Black female dean of optometry in the country.
"I am proud that I'm able to serve my profession, my students and my colleagues in this role," she said. "But it's also astounding because it's 2022. Who would have thought it would take until 2022 to meet this milestone?"
Formerly the director of Diversity, Equity, and Inclusion and director of Externships at the University of Alabama at Birmingham School of Optometry, Elder has over 20 years of experience stretching across different corners of the optometry field. Her move into the DEI realm, she said, was a natural one, inspired by her own experience both academically and professionally and her determination to improve that experience for other people of color.
Communication graduate Brandyn Chambers in the spotlight on HGTV's 'Battle on the Beach'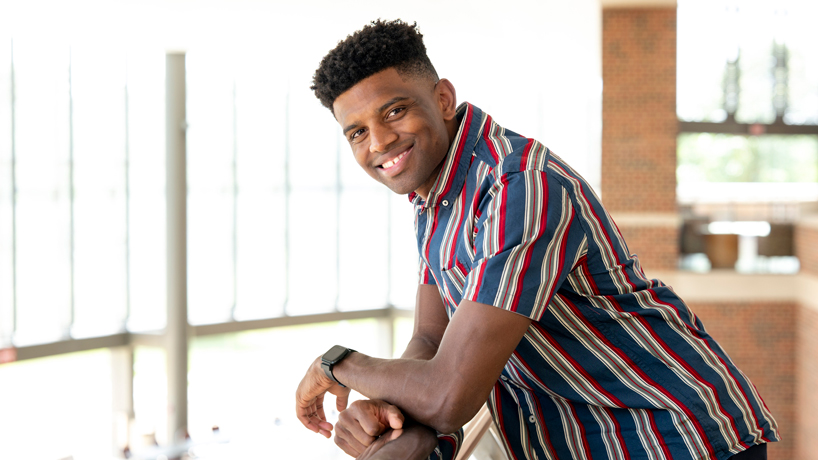 UMSL graduate Brandyn Chambers followed his father, Roosevelt, through the front door of the house overlooking the waterfront in Surfside Beach, Texas.
Their steps were slow as they looked up and around to survey the work that needed to be done.
"Everything is going to have to go," Roosevelt said while Brandyn kicked his boot at a rotting window frame.
That was how the cameras captured the father-and-son duo's introduction to the home renovation project they were about to undertake as contestants on Season 2 of the HGTV show "Battle on the Beach," which debuted on June 5.
Stefani Weeden-Smith guiding development of St. Louis Anchor Action Network
Stefani Weeden-Smith has had to practice patience since taking over as the inaugural director of the St. Louis Anchor Action Network.
The alliance of higher education institutions, hospital systems, corporations and nonprofits, being led by UMSL and Edward Jones, has a shared commitment to advancing racial equity and removing barriers to economic opportunity so that everyone in the region has a chance to thrive.
It's working to use the collective power of its members to increase hiring and procurement opportunities for people and businesses in 22 ZIP codes of St. Louis city and St. Louis County that have faced decades of disinvestment.
But change rarely happens overnight, particularly when it involves moving large organizations with thousands of employees and almost as many commitments and initiatives.
"On any given day, what's the hardest is that change is  slow," Weeden-Smith said, "because even though I'd like to move things faster, we can't because we are still building the foundation."
Alumnus Steven Harris promoted to managing partner at RubinBrown LLP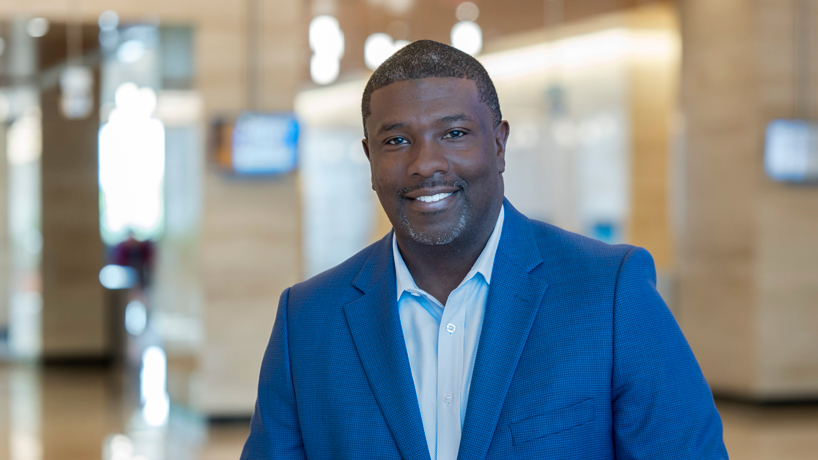 While interning with RubinBrown as an UMSL student, Steven Harris quickly realized he was right where he wanted to be.
"It checked off all the boxes that I needed: great culture, great people, great learning environment and overall great experience," Harris said. "It led me to believe, 'I could make it here.' I saw a lot of good people overall who wanted to see me be successful, and that was enough for me to really anchor in this organization."
He did just that.
After graduating from UMSL with a degree in accounting in 2000, Harris went to work for the Clayton-based accounting and professional consulting firm. Over the past 20 years, he has steadily climbed the executive ladder and become a leader in the organization. In May, RubinBrown promoted him to managing partner, only the fourth in the firm's 70-year history.
Teaching Professor Linda Wells-Glover honored at St. Louis American Foundation's 35th Salute to Excellence in Education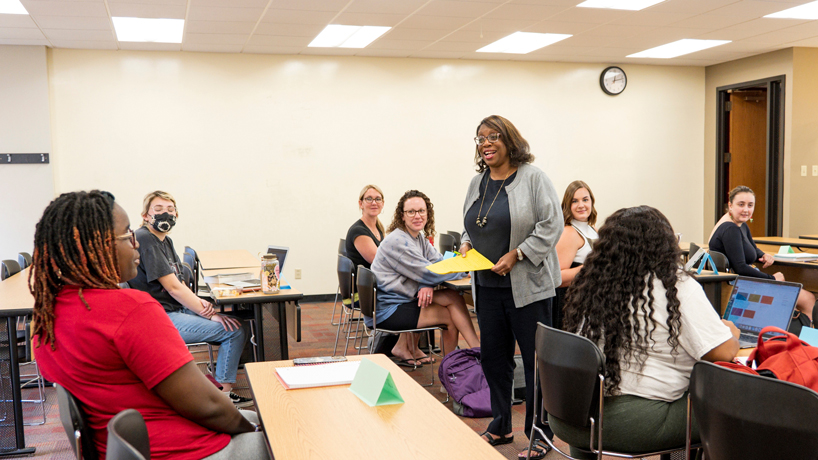 When Linda Wells-Glover opened the email from The St. Louis American Foundation, she was shocked at first. Then three words came to mind: humbled, honored and excited.
The message informed Wells-Glover, a teaching professor in the School of Social Work, that she would be honored for her dedication to UMSL's students at the Special Milestone 35th Annual Salute to Excellence in Education Scholarship & Awards Gala.
She was thrilled by the news, noting it was especially gratifying to be nominated by School of Social Work Dean Sharon D. Johnson.
"The award is really famous in the African American community," she said. "For years, I've seen people get the award, and I never dreamed it could happen to me. I'm so humbled because I know this is a great honor. I'm so honored, and I'm really excited about this."
Esther Nwokoji receives scholarship from the Black Nurses Association of Greater St. Louis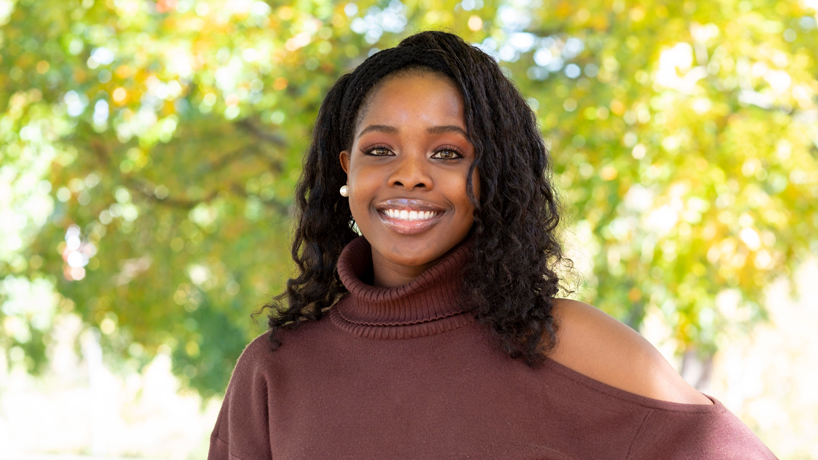 Nigerian native Esther Nwokoji remembers being in the first grade when her teacher hosted a Career Day, known in Nigeria as "Skills Day."
Her teacher laid out different items that represented various professions. The students were told to choose the items that appealed to them, and though it was a somewhat a lofty request to little children, Nwokoji immediately gravitated to the nursing kit, displaying an interest that would stay with her until this day.
Nwokoji recently graduated from the College of Nursing in December. Her sister, Hope, also graduated from the UMSL nursing program, which played a role in Nwokoji choosing the university for her nursing degree.
Nwokoji thrived in the program, earning a 3.9 GPA, and the Black Nurses Association of Greater St. Louis recognized her for her academic success by awarding her a $1,000 Edith L. Cole scholarship.
Yolanda Alovor keeps the St. Louis Symphony Orchestra in tune with equity, diversity and inclusion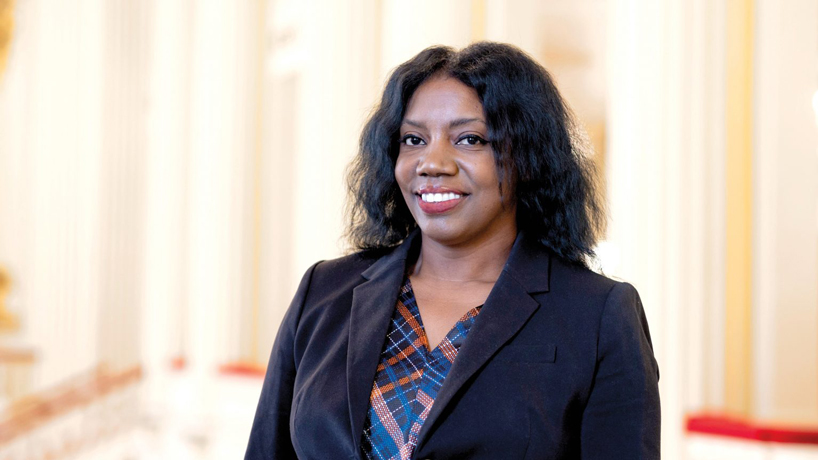 Yolanda Alovor believes in St. Louis and its ability to transform into a more inclusive and progressive region. It's that belief – along with her own interest in bridging communities – that led her back to her hometown to become the newly appointed vice president for external affairs and equity, diversity and inclusion for the St. Louis Symphony Orchestra. She is only the third person to hold this role in American orchestras. 
"My interest in equity, diversity and inclusion lies in the importance of our society respecting cognitive diversity, distinctive perspectives and justice for all people," Alovor says. "I want to help foster diverse and inclusive organizations that value the importance of aiding individuals to reach their full potential, which ultimately builds a strong workforce and culture." 
Though Alovor knows that changing behavior is sometimes challenging, that does not impede her efforts to help make the Symphony a more diverse and welcoming organization. EDI work is laborious but is also highly fulfilling. For Alovor personally, the support she received from UMSL while pursuing her PhD in educational research has served her well in her approach to this work. 
About Black History Month at UMSL
Each year, the Office of Student Involvement works with student organizations and other departments to celebrate and honor the many important and invaluable contributions African Americans have made in our world, as well as educating about the past and present-day experiences in the Black community.
Details about this year's events can be found on Triton Connect.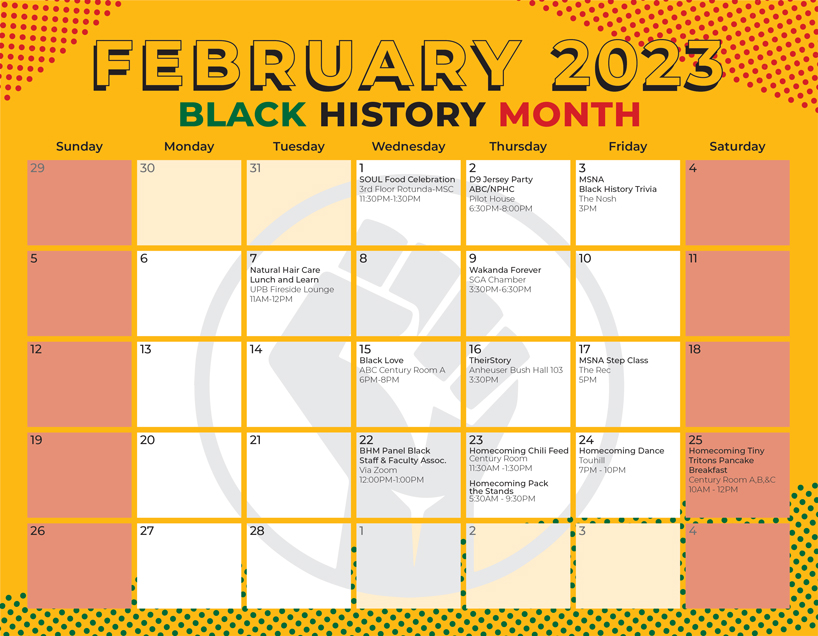 The UMSL African American Alumni Chapter will also host "Black in St. Louis – Then and Now" featuring father-and-son historians John A. Wright Sr. and John A. Wright Jr. from 6:30-8 p.m. on Feb. 23 in Century Room C at the Millennium Student Center. More information about the free event can be found on the UMSL Alumni Association website.

Short URL: https://blogs.umsl.edu/news/?p=96637