Why Digital Marketing Matters
By: Nicholas Sylvia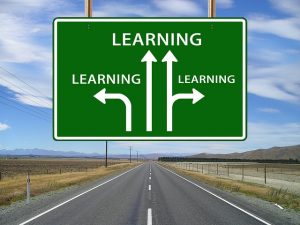 The way people use digital devices is rapidly changing. We live in a world where people are constantly connected and always consuming digital media. Whether it is Smartphones, Smart watches, TV's, computers, or even virtual reality, consumers are attached to a mobile device 24/7. The average American looks at his or her phone 46 times per day; this works out to over 8 Billion looks per day in America alone¹. This means it is not only crucial to be online, but even more so to have a strong digital presence. The website cements a company's message, and social networks let a brand develop their voice.
Every business has to be active online. Potential customers are not looking up businesses in the yellow pages anymore; they are searching online. If you don't have a web presence then consumers don't know you exist. The power of search is substantial with 75% of consumers using search to research businesses and 4 out of 10 consumers rely on social media or review sites as their research platforms². A strong digital presence is essential in gaining authority and reliability.
Quality content is king in the digital world. Content marketing is a strategic marketing approach that focuses on creating and distributing relevant, valuable, and entertaining content to attract and retain a target audience. Content marketing has the capacity to resonate more meaningfully with consumers than traditional marketing channels. Content tells the story of a brand and encourages people to connect further. This is also a distinct way to show a brand's personality and products without being expressly promotional.
The king of the content world is video, which is still evolving with 360° video, virtual reality, and augmented reality. Video tells a story that text and pictures simply cannot. The story is more immersive and more likely to capture the attention of an audience. On Facebook alone there are 100 million hours of video watch time per day and over 1 billion users. YouTube has almost reached 5 billion videos watched per day. This amount of video consumption means video is the number one outlet to focus content.
Social media must be a part of your digital presence. There are over 400 million users on Instagram, 340 million users on Twitter, 100 million on Snapchat, and over 1 billion on Facebook. People are constantly on social media on a day-to-day basis. Most college students are on more than one social media platform and are typically much better users than older generations. This is why it is important for colleges to offer courses like Digital Strategies. These college students have knowledge about social media platforms that are useful in the professional business world.
How Digital Strategies Has Helped Me
3721: Digital Media Marketing Strategies has taught me more about the real world of marketing than any other class I have taken in my college career. We have gone in-depth on Web Design, Search Engine Optimization, Google Analytics and much more. I have been able to directly apply this knowledge to my current position as a web designer and my other position as a social media manager. The professor of this course, Perry Drake, cares so much about each of his students' success. He encourages all of his students to join the Marketing Club and even convinced me to become the President for next semester. Perry also offers opportunities throughout the semester to use these skills he teaches in class for UMSL; for example, he gave me the opportunity to produce a Holiday video for the UMSL College of Business. This is an essential skill to have in the area of digital marketing.
Taking this class alongside 3731: The UMSL Digital Lab, which is a student run digital marketing agency with various clients throughout St. Louis, has propelled my marketing career forward faster than I could have ever predicted. I had the pleasure of working with TEDxGatewayArch, which is an independently organized TED non-profit, as my client with a team of two other UMSL students. I have expanded my network to some of the most well known marketers in St. Louis in a matter of months. I have found out that marketing is what I want to do for my career and that the environment of marketing is something I truly enjoy. This would not have been possible without the help of Perry and UMSL.
At TEDxGatewayArch my team worked throughout the semester on Twitter to promote their annual event, which was on December 10th. We then created a social media strategy across Facebook, Instagram, and Twitter for the day of the event. I live streamed various speakers and performers throughout the day. I am now in the process of creating a recap video of the event. This is all using valuable information and skills that I have learned through these two classes.
The Importance of Digital Marketing Classes
Digital Marketing is the future of marketing. Traditional forms of marketing have their place for now, but for upcoming generations digital is the only medium that is effective. For students thinking about a career in marketing, sales, entrepreneurship, or any career, they will need some of these skills in your professional career. Whether you like it or not digital media is a huge part of the world that we live in today.
Digital Strategies is the first marketing class where I have actually discussed social media and trends that are currently happening in the digital world. This is very important for students to be up to date with what is going on in the world around them. It is essential for upcoming business students to get familiar with the environment of the digital world. There is no outdated curriculum or textbooks from 5 years ago not even mentioning social media. Digital Strategies is all about what is going on now and what new emerging trends will be.
I recommend that anyone attending UMSL take 3721: Digital Media Marketing Strategies. The curriculum of modern digital media and trends are vital in the fast developing business environment. Students already have a base knowledge of social media and this makes it an engaging, interactive class. I know many other universities do not offer these types of classes and that is a problem. How do you expect a student to be prepared for the digital environment of business? Most interactions nowadays are digital and these up and coming students trying to build a career need to have the knowledge taught in Digital Strategies classes.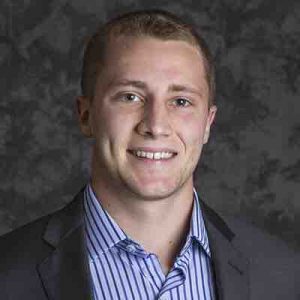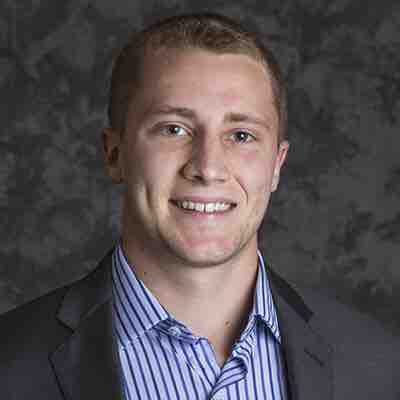 I also recommend that anyone interested in going into the field of marketing take 3731: The UMSL Digital Lab. The Lab taught me many aspects of marketing, including; efficient teamwork, professional communication, and effective leadership. These skills develop over time and the more you are exposed to the environment that requires these skills, the more you will flourish. Students need experience before they are out of school and this is a great way to knock out a few credit hours as well as gain the experience needed to get ahead in their careers. #IChoseUMSL