UMSL Marketing Announces New Co-Chairs
By Heidi Ehlert, Enric Mesonero Romanos Jover, Zachary Kozelichki, and Zachary Stahr
Marketing has come a long way since it was founded as a department at UMSL.  Not only is it no longer about print advertising and push marketing, but social and digital media has flipped the field upside down. As students, we were concerned that the curriculum would be outdated and boring.  Dr. Perry Drake and Dr. Michael Elliott have ensured that will not be the case here at UMSL.
We are all excited that this dynamic duo was recently announced as the new co-chairs of the UMSL Marketing Department. The pair also oversee the Marketing Advisory Board. This board was created "to help deal with the quickly changing world of marketing and communication [because] the University of Missouri – St. Louis realized the need for an advisory board made up of thought leaders in this field." Elliott and Drake are some of those thought leaders, and as department co-chairs there will be new improvements and changes to the UMSL marketing department.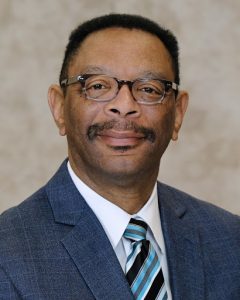 Dr. Elliott's Perspective: 
Michael Elliott's experience as a marketing professor and associate dean at UMSL gave him the experience he needed to improve the marketing department. He wants to do this by "promoting some of our new courses and encouraging students to join our student organizations."  Not only is he looking to create a better environment for current students, but he also is setting a goal of increasing marketing majors. With his and Drake's efforts, they hope to raise the amount to over 300.
While student involvement is one of his goals, Elliott also plans on working closely with the marketing faculty and alumni board to launch programs in exciting fields that students want to be a part of, such as sports and hospitality marketing. We are excited for students to start this immersive and diverse marketing experience under his leadership.
Another change to the department that Elliott hopes to do is, "improve the marketing department website and better communicate our courses, faculty, and accomplishments." These changes should only help enrich the student's and faculty's experience with the marketing department and create a great first impression for incoming and recurring students.  The current website can be seen as dated, so the UMSL Marketing department will finally get what they need in this new site.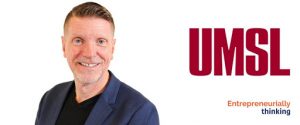 Dr. Drake's Perspective:
Like Elliott, Drake also has big plans for UMSL. His expectations are "to help bring the faculty, advisory board, and community closer together. I believe doing so will help support the faculty research efforts and ensure our classroom discussions are relevant." Furthermore, Drake plans to increase the number of students that select marketing as a major at UMSL.  Also, the introduction of more experiential opportunities for UMSL students and the enhancement of school presence on the web are at the top of the list of the new chairman's priorities.
These changes are ambitious, but since Drake has had continuous involvement within the community since coming to St. Louis. He has built strong connections with business leaders and continues to create prestigious programs and activities for marketing at UMSL, including the creation of the Midwest Digital Marketing Conference at Union Station. This has allowed him to bring perspectives from important people in the community straight to the students. In addition to being co-chair and assistant teaching professor of marketing, Drake also serves as the executive director of the Marketing and Sales Leadership Institute on campus, allowing him to bring a unique and prestigious perspective to this position.  His vision will only help strengthen the marketing department and cultivate an environment filled with innovation and education.
Drake strongly believes that his promotion will serve to make the board stronger than ever, which is important to the university.  "Having an engaged and involved board is critical," declares Drake.  He continues, saying, "We have over 30 professionals on our advisory board from Purina, FleishmanHillard, Bayer, Lockerdome and more.  We have board members in the B2B space and the B2C space.  And, they are at all levels from vice president's to junior managers.  It is a very well rounded and engaged board that has served us well and will do so going forward."  Strong board involvement is a priority for these Drake and Elliott, and it will be able to give students opportunities they've never had before.
Drake is optimistic for his tenure being one that brings change, stating, "There are many things I would like to do with the help of the faculty, the advisory board and my co-chair, but most important for me is updating our curriculum with some new offerings."  Students can expect that their future marketing courses won't be reruns from years prior using dated techniques and books that are no longer relevant, but rather, they will be exciting courses that challenge the mind and generate excitement for a marketing career.
Marketing is a changing science, so the University must change with it to offer an excellent service. There are no limits to creativity and innovation, and the best way to innovate is to listen to others. For this reason, you need to be a part of this project, share your ideas with the marketing department, and keep up to date with the current news in the UMSL marketing department through their website https://www.umsl.edu/divisions/business/marketing/index.htm
The new co-chairs have a long road ahead to make these changes, but the chances that they make them happen definitely look realistic.  We are all very excited about the future of UMSL Marketing.