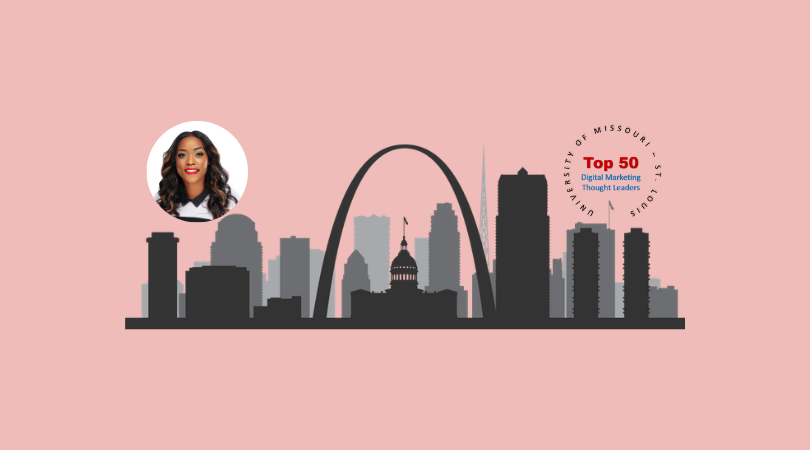 March's Thought Leaders Award
By Katelyn Gierer
Have you ever wondered who is leading the way in digital marketing? We are going out and finding the best-of-the-best all around the nation to give them the Top 50 Digital Marketing Thought Leaders award.
With the help of our Marketing Advisory Board, featuring executives from Purina, FleishmanHillard, Edward Jones and more, we are able to bring you this top list of executives.
We are excited to announce that March's Thought Leaders award is going to Keisha Mabry! Mabry is an adjunct professor at Washington University in St. Louis and the creator of the platform #heyFRIEND. The platform teaches people how to make authentic connections to achieve their goals and dreams.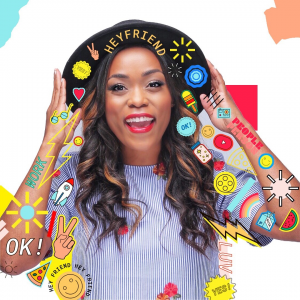 What is your college degree and major and why did you take the college path that you did?
I think you meant to ask me… "what were your college degrees and majors" because I changed my major four times! I was a multi-potentialite before that term had been coined and identified. Everything interested me so I chased my curiosity. I started in pre-pharmacy, then changed to sports medicine, transitioned to education and landed in agriculture and business. I have a BS in Agriculture, an MBA in Entrepreneurship and a MEd in Secondary Education.
How did you get into marketing as a career or realize this was your passion?
Marketing came later in life for me when I gave myself permission to explore and own my creativity. It was the year of my 25th birthday and I wanted to do something I had never done before. Something that would expose me to new people and open new doors so I decided to go skydiving. After that, every birthday I did something new. I've done flight lessons, graffiti lessons, DJing and a racecar experience. I've traveled to new places, cooked new foods, tried my hand at improv and some new dance moves. And at 30, I started a business and that business was my introduction to traditional marketing, but all of my birthdays before laid the foundation.
The world of marketing and communications is being disrupted and changing almost daily.  What is the next big shift in the world of marketing and communications that you see occurring within the next year?
I would have answered this question a lot differently two weeks ago but with the social distancing that we are now experiencing, I think marketing and communications are going to get back to the basics. People are missing and valuing in-person connections more than they have in the past and online platforms are being used more creatively to connect humans digitally. Artists are teaching classes via IG Live, Google Hangout and Zoom are being used for personal communication and connection more than professional communication and connection and virtual coffees, dinners, happy hours and conferences are happening by the day by the dozens. Marketing and communications will not only be used to get people to buy but to get people to connect and galvanize.
What is your one most favorite website/blog/newsletter that helps you stay current in the world of marketing?
I love Later.com…it's the #1 marketing platform for Instagram and it keeps me abreast of what's going on.
Can you pay it forward… and give one piece of advice to a new student looking to go into the field of marketing?
Define marketing for yourself. The world is so broad and you don't have to put yourself in a box. There's graphic design, copywrite, UX/UI, content creation, market penetration, the psychology of buying, research and competitive analysis and so many more paths, channels and points of entry. There's marketing in everything so bring your full self and all of your creativity.
On a personal note, what hobbies do you have/enjoy outside of work?
I love to travel, do yoga and cycle. But more than anything, I love new experiences that challenge me. We have one life and I want to meet as many people as I can meet, see as many things as I can see and experience as many new places as my feet can be.