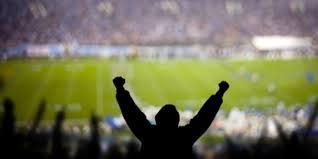 Why I'm Taking Sports Marketing at UMSL Pt. 2
By Brett Wozniak
Attention all sports fans and marketing connoisseurs alike: SPORTS MARKETING IS THE CLASS FOR YOU! I've been in this class for the duration of the semester and my first blog about this class can be found here. I discuss in detail the goals of the class before the start of the semester. Now that we have hit the halfway point, I wanted to do a recap to show you what has changed and how it may change the class going forward.
This class meets just once a week, which allows plenty of time to focus on life outside of the classroom, whether it be work or other classes. The quizzes are a reiteration of what was taught in the class sessions and this is to help with retaining the information. The discussion boards help take the information in the classroom and allow us to apply it to real work situations. The semester-long project creates a real life proposal about how to either market the new MLS team coming to town or how to market the new Anheuser-Busch product line of Bud Light Seltzer. As someone who loves sports, I love the idea of being a part of how to spread the awareness of a new team, especially one here in the St. Louis area.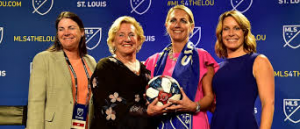 Professor Hobbs has shared that she is hoping to have one more guest speaker from the industry next semester, and she feels that it is very beneficial to hear from someone working in the field. Currently, we have Christina Costello, a Marketing Director at Anheuser-Busch to discuss her role with her company and share first-hand experiences in the field of sports marketing. She also will plan on making the class more interactive in future semesters in order to have the students become more engaged during the class periods. I feel that these two improvements could be significant in the enjoyment of the class because students will be able to hear more guest speakers and will be able to have a nice Q&A session while also becoming more engaged in their classwork.
I absolutely love this class and feel lucky enough that it was offered here during my last few semesters in college. As soon as I saw the email promoting the class, I was immediately hooked and made every attempt to take this class. I would recommend this class to anyone that has either marketing for their career path or even just having a passion for sports. Professor Hobbs strongly recommends this class for marketing majors because a lot of the basic marketing concepts in this class can be transferred to other marketing classes while also learning about a brand new realm of marketing. Take this class and find out for yourself the behind the scenes of how advertising and marketing in sports operates (prerequisite of MKTG 3700). Talk with your advisor today!