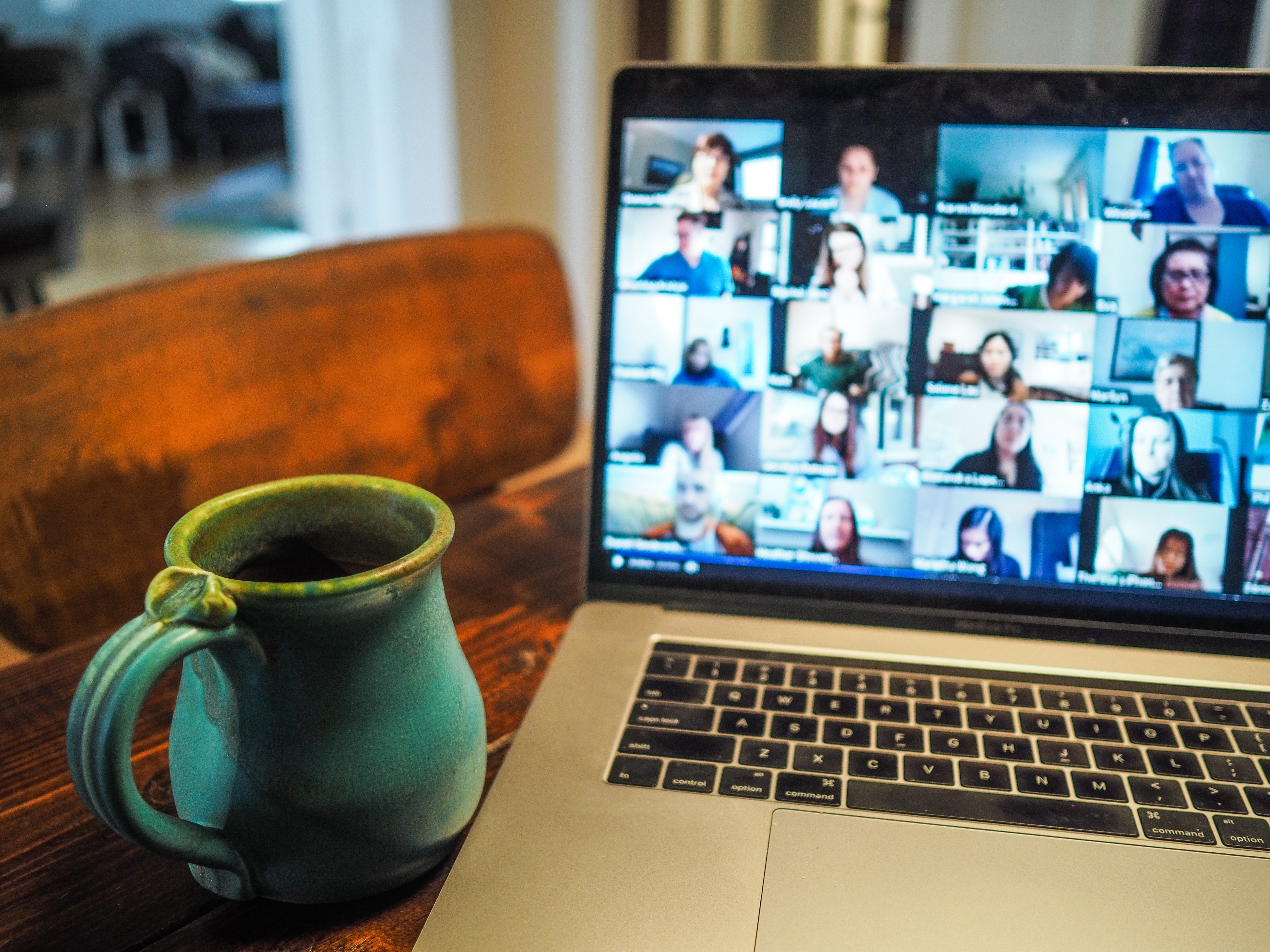 Job Experts Weigh in on Job Search Amidst COVID-19
By Brett Wozniak
Congratulations Class of 2020, you finally made it! What is next in line for you? Finding a job of course. However, with the global pandemic going on, things will be different, and will possibly stay this way for a while. We asked the experts for tips on what to realistically expect while job hunting during COVID-19 and how to nail your interview. 
Network – "Who you know will get you in through the door, what you know will keep you in."
Before you graduate, begin applying for positions, and apply everywhere, even jobs you are not sure fit you perfectly. Be open to advice. When someone suggests you apply for something – apply, even if you think you won't like it. Some of my favorite jobs have been ones I thought I'd hate. And even if you do, it is always easier to find a job while you have one. If you wait for the perfect job, you may miss it.
For as many companies that may be on hiring freezes – there's also ones like ours that are business as usual (we have just gone virtual with our day to day).
My advice would be to follow the same job search strategies as pre-COVID.
Start with their "warm market" or centers of influence – reach out, connect with them – sharing with them what positions/companies they are interested in (this is where a personal statement comes in handy). Attached is a sheet that may be helpful to brainstorm.
Utilize professional networking sites like LinkedIn.
Utilize on campus resources like career services or the business school – they should have relationships/insights with companies who are currently hiring.
Meet with a "headhunter" or industry recruiter – even if it's an opportunity for temp./part time work.
Be open and flexible with how companies are currently conducting business.
Do something……action cures fear. Don't sit on the sidelines and wait….this will pass and you want to be proactive and in a good position to make a move when businesses resume as usual. 
My biggest suggestion at any point in your career is to focus on relationships.  You never know when that person you helped out will be able to connect you with the person who can help you solve a problem, open up a new opportunity, or recommend an awesome candidate for a position.
As a recession grad, I can totally relate to what is going on right now. Internships cancelled, offers reneged and life plans put on hold. But, I think what is so different about right now is that we will bounce back. It is going to happen, we are all just waiting for the "when."
My advice for right now is three-fold:
Use this time wisely. Take an extra course online from a college like UMSL, learn how to use Salesforce or HubSpot through their free online learning portals or enhance another skill using LinkedIn's learning platform. I am taking a free course called "The Science of Well-Being" by Yale for the next 10 weeks. Listen to marketing and business podcasts and attend webinars to stay sharp and in the know on today's news. The Midwest Digital Marketing Conference is going virtual with a free 2 day Summit on May 20-21 and is a great opportunity to learn the latest marketing trends from experts across the country.
Reach out. Maybe your internship or summer job is on hold, but can you virtually help a local business that is shifting their business model right now? Perhaps a business that has never been web, social or email savvy but must now adjust? What a great story that would be that you were able to help a local business stay afloat during this time. Everyone will be curious about how you spent your time during COVID and it would be a wonderful story to tell that you were able to help during this time.
Keep applying. There are many many many companies that are still up and running and are looking to grow their team right now and later this year. You'll likely be completing your interviews virtually and your first day might be "from home," but hiring is still vibrant in many areas of the economy. Be open to a variety of opportunities and roles to expand the number of jobs you are able to apply for. Remember to be extra patient with recruiters and hiring managers who are also working from home right now.
Sarah Willey

, Associate Director of Annual Giving, UMSL 
As a certified social media strategist through the National Institute for Social Media (NISM), I highly recommend pursuing this certification. Having an additional certification is especially important in a competitive work environment, and as the business world shifts more heavily into the digital space it is a great time to have expertise in social media. I've also found that being a member of the NISM community is a meaningful opportunity for networking.
College seniors who are preparing to graduate have been thrown a curveball when it comes to their job search. Although it may look a little different right now, many companies are still hiring and you can still press on. Thankfully, technology has made it easier to look for a job from home. Here's some quick advice for launching an all-digital job search:   
Look beyond job boards. Utilize your online network to reach out to professional contacts through LinkedIn or social media. Let people know you're on the hunt for a position. They may be aware of companies looking for talent — and might even be able to talk you up to hiring managers. Ask your connections for endorsements and recommendations (and remember to offer to do the same for them).
Look to a recruiter. Bottom line is that staffing agencies can help make your job search easier. Once we know your skill set and work preferences, we can recommend you directly to hiring managers. We have close connections with local employers, often hearing of open jobs before they're posted publicly, if they're advertised at all. Getting in first can be quite an advantage, especially when you have someone advocating on your behalf.
Check your video skills. Video interviews will be the norm for a while. The most important thing to do is treat them exactly as you would an in-person interview. Make sure to test your tech ahead of time, dress the part, consider your body language, limit distractions and practice. Check out more tips here.
Remember to say thanks. After each round of the interview stage, be sure to send a thank you note (email is great) to your interviewer. And don't forget to thank the people who have helped you along the way.
The two most important factors for a remote job search are communication and professionalism. Stay in touch using all channels at your disposal, and treat every typed, audio and video interaction as if you're all in the same room. And don't worry, it'll get easier as you go!
Do you know what you are doing next? Follow the advice of these professionals and get out there and start networking as much as you can. Start using your LinkedIn to connect, use recruiting services, and continue learning as much as you can. Start applying today at company websites of your interest or by using job boards such as Indeed, Monster, or any other you can find. Congratulations once more, and best of luck on your job hunt!