Media Coverage: July 2020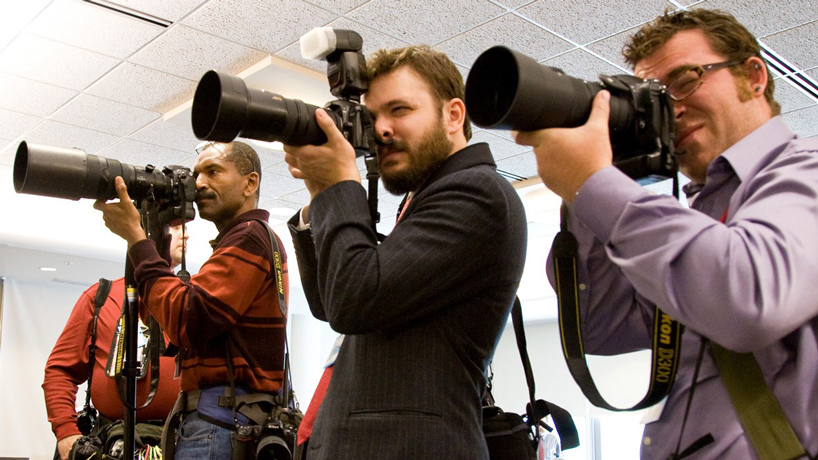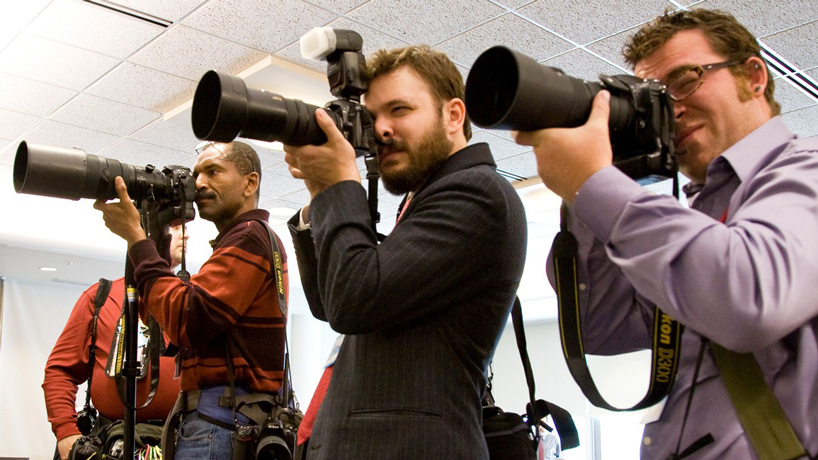 The University of Missouri–St. Louis makes a significant impact on the St. Louis area. Stories about the university, its scholars and their expertise are often covered by local and national news media.
Media Coverage highlights some of the top stories but does not serve as a comprehensive listing. Notice a clip we missed? Email us at umsldaily@umsl.edu.
Featured stories:
The Atlantic talked with Susan Brownell, professor of anthropology, about the NBA's return during the COVID-19 pandemic. Brownell lent her unique perspective as an anthropologist, former athlete and sports historian to the conversation, noting that the return of basketball to people's homes has been a comfort during a stressful time.
Zuleyma Tang-Martinez, professor emerita of biology, discussed protesting in the age of COVID-19 with St. Louis Public Radio. Tang-Martinez has been politically active her whole life, but her age and medical conditions have made it too risky to join the crowds. She organized a car caravan to allow people concerned about the pandemic to safely protest.
Gill Eapen, of Scientific Sense, invited James Bashkin, professor of chemistry and biochemsty, on the podcast to discuss a variety of topics including advances in personal protective equipment sterilization, the development of antiviral drugs and "green chemistry."
Media coverage:
Bob Bone, former Tritons basketball player
St. Louis Post-Dispatch: Lasting legacy at UMSL
Eileen Brennan, public policy alumna
Press & Guide: Addressed pandemic's effects on higher education
Kayla Broussard, education student
St. Louis Public Radio: How BLM protests in O'Fallon, St. Peters challenge perceptions of St. Charles County
Kimberly Brown, public policy alumna
St. Louis Business Journal: Helps homeless young women navigate motherhood
Katelyn Flood, optometry student
InVisionMag: AOSA Optometry Student Bowl Celebrates 29th Annual Competition
David Graf, criminology and criminal justice alumnus
STL News: St. Louis County Police Chief Barton announces promotions to the rank of sergeant
Stacy Hollins, education alumna
St. Louis Business Journal: How Maryville's Stacy Hollins brings a vintage touch to technology
Elaina Johns-Wolfe, assistant professor of sociology
ICMA: Understanding evictions outside of the central city
David Klinger, professor of criminology and criminal justice
The Crime Report: Fatal police shootings linked to areas with high gun ownership
United States Department of Justice: President's Commission on Law Enforcement and the Administration of Justice holds hearing on accreditation and community engagement
Anita Manion, assistant professor of political science
The Associated Press (via Seattle Times): St. Louis mayor criticized for revealing identity of protesters
Laura McCallister, psychology alumna
St. Louis Business Journal: Appointed as new Places for People CEO
Nikos Michailidis, assistant professor of anthropology
Ahval: Turkey's negotiating window with Greece, EU may be closing
Marie Mora, provost and executive vice chancellor for academic affairs
Wall Street Journal: Recession led by services sector is particularly painful for Latino workers
Kara Moskowitz, assistant professor of history
New Books in British Studies: Wrote Seeing Like A Citizen: Decolonization, Development and the Making of Kenya, 1945-1980
April Mullen, adjunct professor of digital marketing
Retail TouchPoints: Tips for effective company messaging and communications during a crisis
Ramona Nicula, business alumna
St. Louis Post-Dispatch: Named director of electrical engineering at KAI
George Paz, business alumnus
St. Louis American and St. Louis Business Journal: Former Express Scripts CEO gives UMSL $4 million gift
April Regester, associate professor of education
St. Louis Post-Dispatch: Named to St. Louis Arc Board of Directors
Kim Robertson, English and education alumna
Leader Publications: Named editor of Leader Publications
Richard Rosenfeld, Curators' Distinguished Professor Emeritus of Criminology and Criminal Justice
CNN: Gun violence surges in major American cities in the midst of a pandemic and a policing crisis
CNN: Atlanta mayor says increase in shootings stems from 'perfect storm of distress'
CNN: Chicago shootings leave at least 49 people shot and seven dead this weekend
The Crime Report: Will pandemic and recession bring 'deadly' summer of crime?
The Crime Report: Homicides decline but report warns against complacency
The Crime Report: Rise in homicides reported as new commission begins study of COVID-19 impact
Governing: Are police protests leading to an increase in crime?
The Houston Chronicle: Opinion: Prepare for more homicide — COVID-19 caused violent crime to fall, but it won't stay like that.
Huffington Post: Don't blame BLM For the rise in violent crime. The real reason is much more interesting
New York Daily News: Chicago police report 54 shot, 7 fatally, in weekend shootings
Oregon Public Broadcasting: Pandemic-related stressors may be leading to more gun violence
PolitiFact: Fact-checking the Trump campaign's 'defunding the police' ad
St. Louis Public Radio: What 'defund the police' could look like in a city known for violent crime
Union Journal: Gun violence spikes across America in the midst of a policing crisis
James V. Shuls, assistant professor and the graduate program director of educational leadership and policy studies
St. Louis Post-Dispatch: Understanding is in short supply
Christopher Spilling, vice chancellor for research and economic development
Newswise: Tackling COVID-19 with optimism and ingenuity
Scott Stallman, education alumnus
The Southern Illinoisan: Shawnee College names eight finalists in presidential search
Tanisha Stevens, vice chancellor for diversity, equity and inclusion
Chronicle of Higher Education: Transitions: U. of California System Names First Black President
The Journal of Blacks in Higher Education: Six African Americans who have been appointed to diversity and inclusion positions
Anne Winkler, professor of economics
Missouri Business Alert: Amid pandemic job losses, women in workforce bear disproportionate burden
Other stories:
Illinois Business Journal: How Save A Lot manages grocery demands and health concerns during COVID-19
St. Louis Business Journal: UMSL adds safety protocols to prepare for fall semester
St. Louis Business Journal: UMSL sees 21 percent uptick in fundraising during 2020 fiscal year

Short URL: https://blogs.umsl.edu/news/?p=85977