HubSpot Introduces Students to Education Partner Program
By Taylor Rinehart,
When organizing your life, you utilize many tools. Whether it's a to-do-list, a planner or any other object you use, they are all very important aspects of organization. With growth in businesses and the organization within them, there is a lot of software and tools that are used. One software that does it all is Hubspot. Within the past 15 years HubSpot has made a large impact in the world of Customer Relationship Management (CRM).
With great efforts, HubSpot has launched an Education Partner Program that begins in college or university classrooms. They have taken the company's wonderful work ethic and have turned it into a learning opportunity for students going into any field related to sales, marketing, or customer service.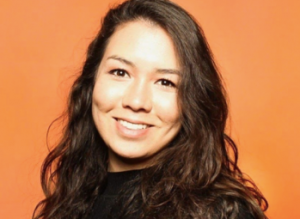 Julia Gueron, the Partnership Manager for HubSpot spoke on the importance and opportunity the Education Partner Program offers. Thanks to partnerships with HubSpot, students are able to get multiple certifications out of the 15 offered by the company, while learning extremely important CRM skills.
The importance of these courses are all thanks to the major impact that HubSpot has made in the marketing world. When asked about HubSpot's success, Gueron claims, "We have such a huge impact not only because of our famous work culture, but simply put: The way that we treat clients is also the way that we want to be treated. We've all been at a dinner table with our family when someone decides to cold call, and I think companies like HubSpot actively encourage our customers to rethink marketing by putting an emphasis on being helpful, not intrusive. This shows in how we treat our customers, and indirectly, how we hope our customers treat their customers."
Gueron genuinely loves working for HubSpot and believes in the importance of exposing students to the software before being thrown into the workforce. Consumers are becoming more and more educated than ever and in order to have a successful business you need ample marketing skills, tactics, and resources. All of these resources are available through HubSpot. Having the ability to be exposed to these factors is extremely important for students who are about to enter the workforce.
When taking this course, students are able to see the full version of software offered by HubSpot and are encouraged to utilize the software as much as possible. Upon completing this course students are able to solve CRM issues. Gueron emphasized the importance of putting the "end user" first at all times. By doing this, students can create a business priority that will follow with nothing but success.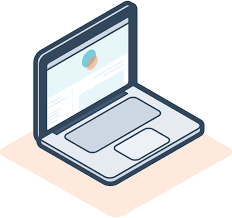 The biggest asset of HubSpot's course is being able to get into the software that is used for customer relationship management and playing around with it. Becoming familiar with what is offered is essential when going into the workforce. Each tool offered from HubSpot is available for utilization during this course. According to Gueron, "Consumers are more informed than ever, so businesses need to leverage that through content marketing, SEO, and social media, among other channels. So, we teach businesses to grow better by putting content out there that is useful for all clients and adding value before extracting it."
HubSpot has offered this course to their Education Partners due to the increasing importance of CRM and the software associated with it. Gueron works with professors ensuring they have the resources they need in order to make students successful and grow their knowledge of HubSpot. At UMSL, Professor Sarah Dalton teaches this course and gives lectures on the importance of CRM, what it is, how companies are using it, as well as having a panel of guest speakers come into the class. The guest speakers are professionals who use CRM tools in their daily work life and they explain the importance of it within their company. They speak on how much it is growing and by taking this course, you are already a step ahead of others who haven't.
For more information on HubSpot's courses, click here!