17 #UMSLproud must-reads from 2017
'Tis the season for resolutions, reflections and year-in-review compilations, and at the University of Missouri–St. Louis that means looking back on some of the reasons we were especially glad to be Tritons in 2017.
UMSL Daily shared more than a few such reasons over the past 12 months – 448, to be exact – while keeping readers up to date on all things red and gold. All of them make us #UMSLproud.
Here we reflect on just a handful: 17 of our most-read stories from 2017.

In January, nearly 200 UMSL students and employees spent the last day of their winter break serving others, logging a collective 536 service hours at 12 different locations throughout the St. Louis region. The yearly tradition will continue in 2018, with volunteer slots still available for the upcoming Jan. 15 event.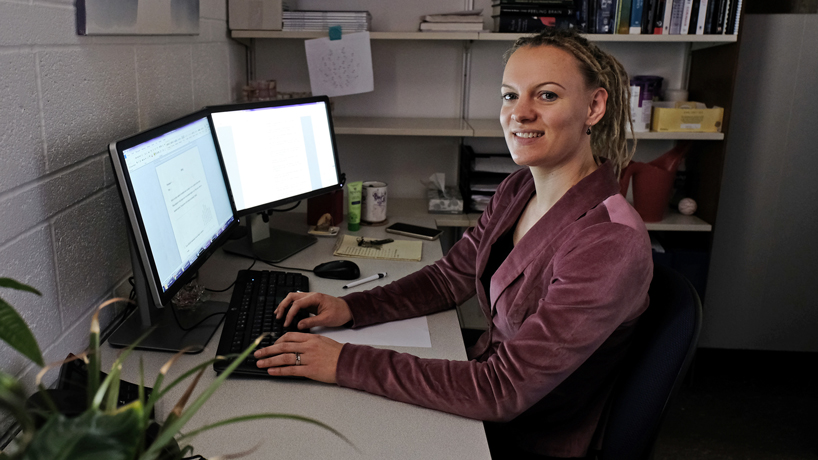 Psychology Professor Sandra Langeslag's research on the science of love looked at the ways in which cognition impacts love – and made headlines around the world in early 2017.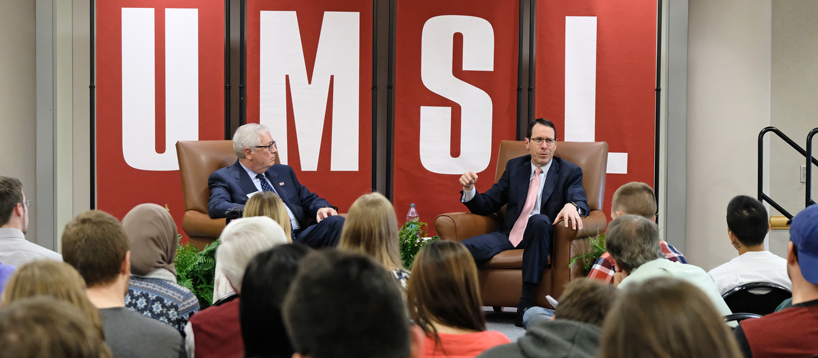 Student-driven conferences and speaker series proved to be a fixture of campus life throughout the year and included a visit from AT&T CEO Randall Stephenson, who addressed a standing-room-only crowd in February.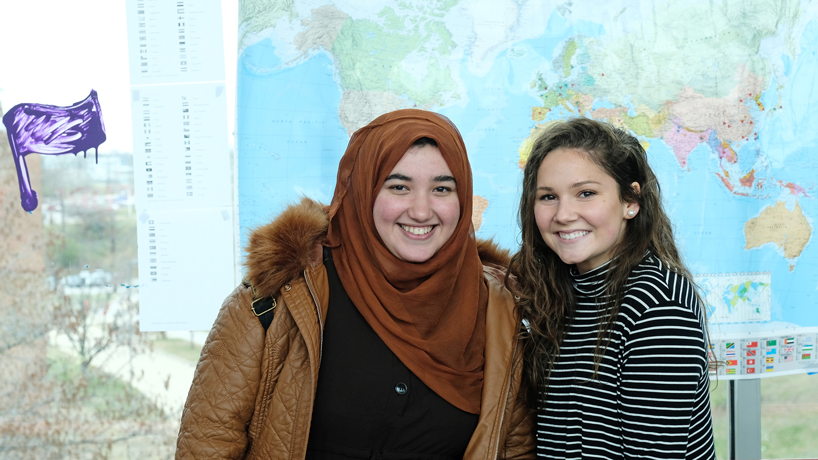 In the wake of executive orders related to immigration, students, faculty and staff showed solidarity with those on campus whose places of origin are outside of the U.S by building a visual bridge of support along a busy campus pathway.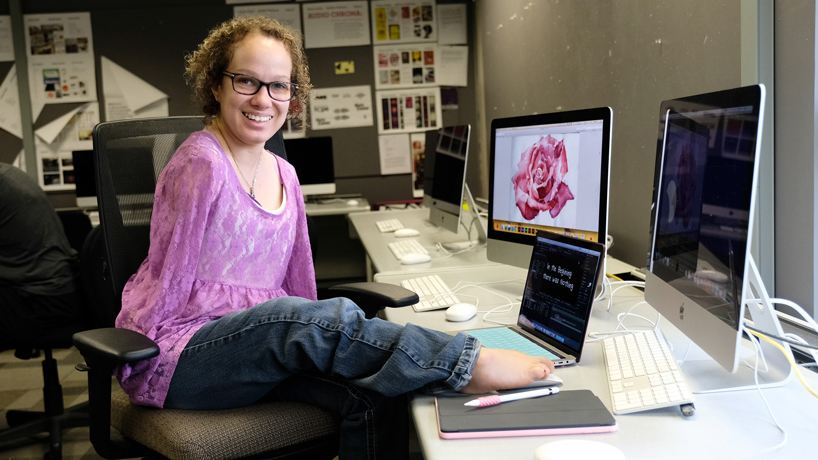 Being born without arms hasn't kept graphic design major Letisha Wexstten from leading an independent life filled with creativity, laughter and accomplishment. She's also an advocate for others and, in April, took some time to share her perspective on the world with UMSL Daily readers.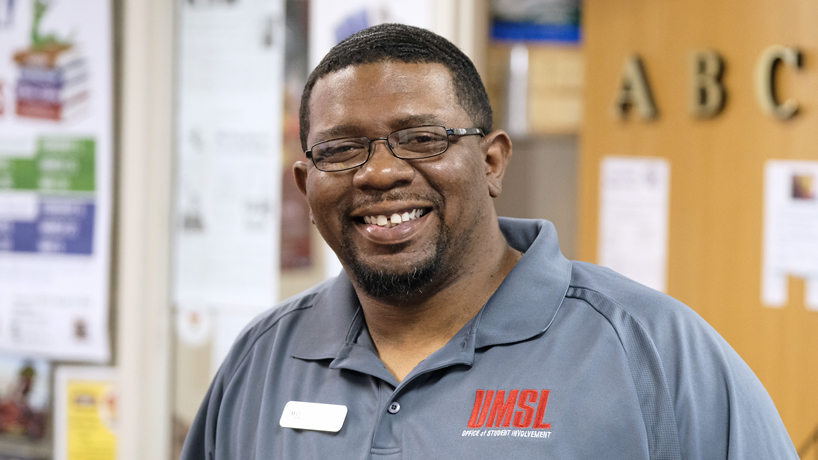 Darryl Downing was one of over 1,500 Tritons who graduated in the spring of 2017. He traveled a long road of recovery after a terrible car accident a decade ago – and also set out to find a new career path. At UMSL, he found supportive professors and staff as well as new opportunities to continue something that has always been central to his life: mentoring others.
In June, alumni duo Brian and Alice Weaver told their story of meeting at the bookstore on campus in 1990. They've gone on to lengthy careers in education since earning their UMSL degrees, and their children have followed in their footsteps as Tritons as well.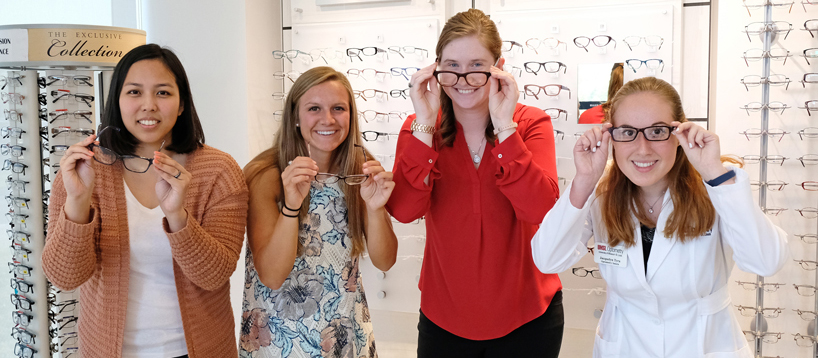 Four UMSL optometry students shared their love of vision and their love of country after becoming commissioned officers in the U.S. Army.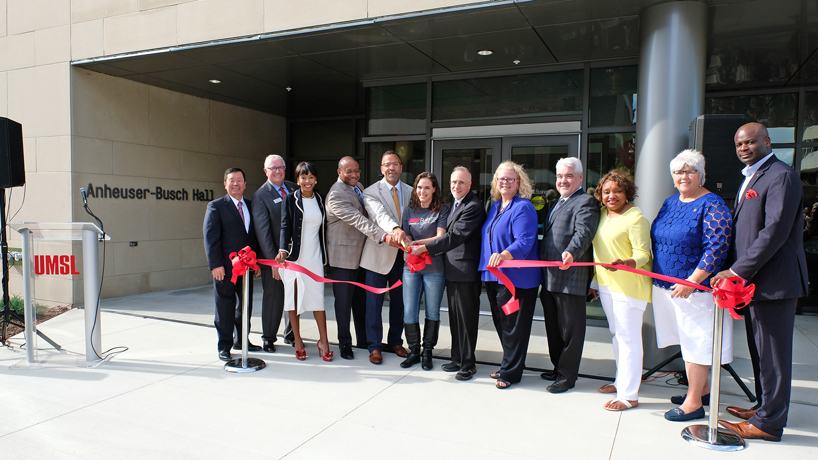 Mid-August marked the culmination of "a good thing all around," in the words of one UMSL upperclassman. That's when Anheuser-Busch Hall, now home to the College of Business Administration, celebrated its grand opening. The $20 million, 51,293-square-foot facility includes six classrooms, two seminar rooms, three conference rooms and 32 faculty offices.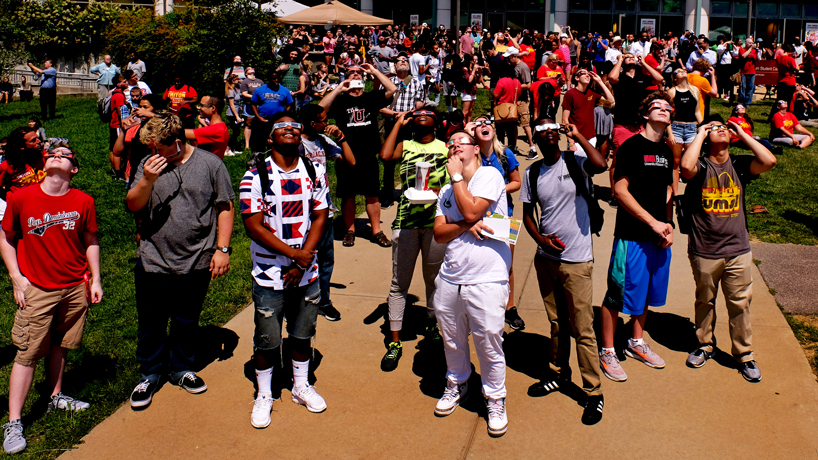 As the cosmos would have it, the first day of the fall 2017 semester coincided with a much-anticipated astronomical phenomenon: the Aug. 21 solar eclipse. Hundreds of Tritons gathered outside the MSC to witness it together.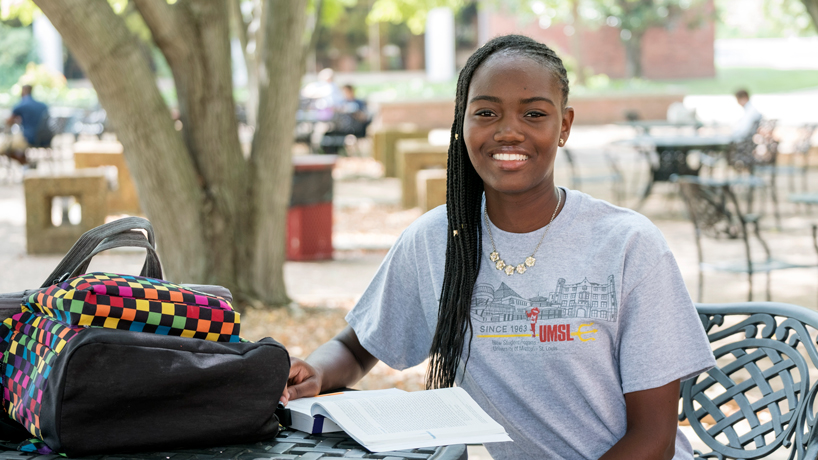 Leading up to her first year at UMSL, freshman Felesha Clarke earned the distinction of being UMSL's first-ever recipient of the Dr. Donald Suggs Scholarship. The valedictorian of her local high school, Clarke intends to study engineering.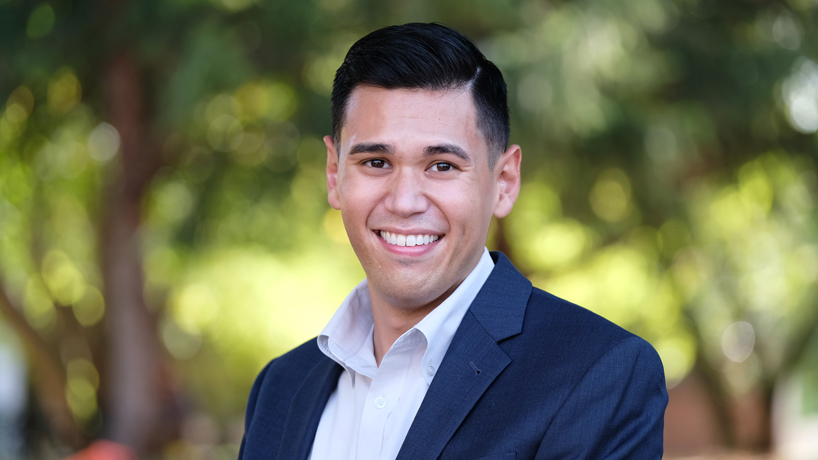 UMSL's first-ever diversity and LGBTQ+ coordinator, Harry Hawkins, discussed his hopes to strengthen existing initiatives that help make the UMSL community a safe, welcoming space as well as foster some new ones.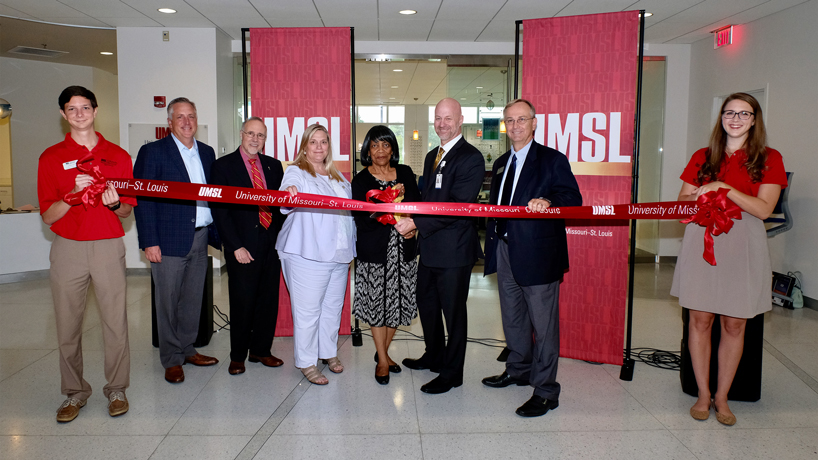 In September, a unique partnership led to the opening of the SSM Health Medical Group office inside UMSL's state-of-the-art Patient Care Center, bringing a new primary health-care option to the north St. Louis County area.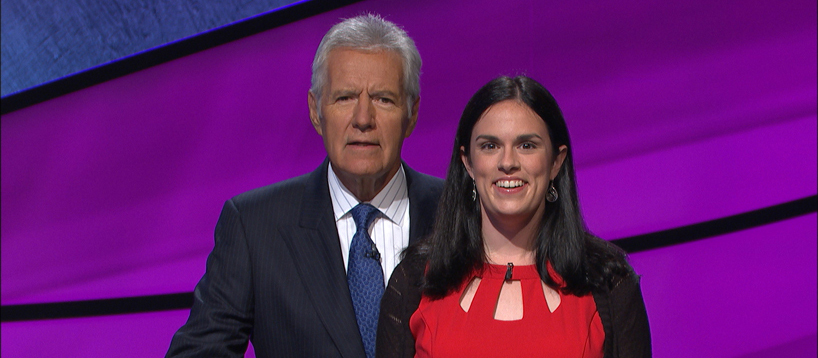 UMSL alumna Mary Grace Buckley continued an impressive family tradition in October by becoming a contestant on "Jeopardy!" She reviewed a wide variety of subjects while preparing to compete, no doubt drawing on the BA, MFA and honors college certificate she's earned from UMSL over the years.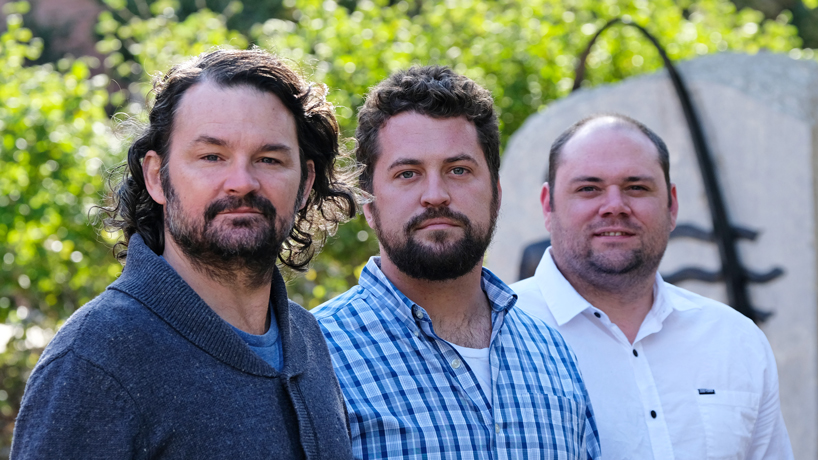 Three UMSL criminologists learned this fall that their examination of a decades-long rise in mass incarceration had been named "the most outstanding contribution to research in criminology," garnering the 2017 Outstanding Article Award from the American Society of Criminology.
Omar, Alaa and Khalid Saffaf are siblings – and UMSL classmates, too. All three are headed into medical careers, and they've each excelled during their time as Tritons, hospital volunteers and researchers.
Just after fall break, MSW student and basketball player Chelsey Jacox shared her personal journey into the field of social work, where she aims to have an impact on youth in challenging circumstances.
Here's to many more tales of Triton pride in 2018. Have some feedback for the UMSL Daily team? Send us a note at umsldaily@umsl.edu. Looking to subscribe to regular email updates? Visit the UMSL Daily site and fill out the form in the lower right corner of the homepage.


Short URL: https://blogs.umsl.edu/news/?p=71868